Girl Power @ GoodBarber
Written by Muriel Santoni on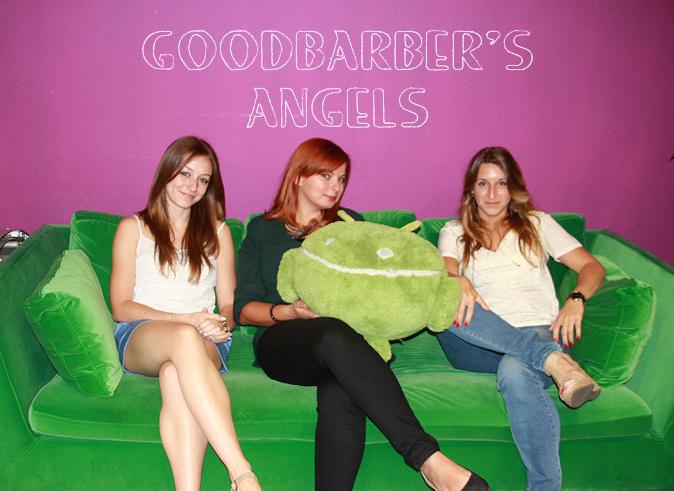 After the Marketing Team, it is now time for the Developers' Team to welcome new members! Today, we are thrilled to introduce three additions, women only if you please! Meet our « GoodBarber's Angels » : Dina, Natacha and Marie-Catherine who have joined our native developing team for the better.

Girl power is taking over GoodBarber, see for yourself ;)

Adventure comes first!
"Olá!

My name is Dina and I am the new addition to the Android development team at Goodbarber.

I came from the Portugal country side to Ajaccio with a desire to meet different cultures, work in a wonderful island and learn French.

I had been very curious since I was a little child and that curiosity and problem solving skills led me to choose a career in Computer Science. I have been developing Android Apps since I finished my degree, 3 years ago.

Eager to help you create beautiful apps, I joined Goodbarber where I will participate in the development of some awesome new features.

I am a Rock n Roll girl, in love with the sixties fashion and music, with a geeky side. I spend my free time at rock concerts, having adventures, cooking for my friends and family and laughing a lot.

I am very excited for this new adventure."
From the North to the South (of Corsica)
"Hello GoodBarbers !
My name is Marie-Catherine and I am joining the iOS mobile developing team here at GoodBarber. Originally from Bastia, I started studying at the Corté college before moving to Sophia Antipolis in order to complete my Informatics Engineer degree.

I am very much attached to my homeland so it was obvious I'd return and work there. When I heard about GoodBarber, a company in full expansion, giving our island international recognition, I immediately felt like I wanted to be a part of this one of a kind adventure here in Corsica.

Aside from my passion for programming, I am a very much into soccer and all sorts of sports, I like taking long walks with my dog and playing pinochle with my partner Natacha during our free time."

From Research to Practice…
"Hello GoodBarbers !

My name is Natacha and I've recently joined the iOS mobile developing team at GoodBarber.

Originally from the Ajaccio area, I did part of my studies on the main land but when returning to Corsica I realized that it was where I belonged and wished to build my life.

I have a BEP in electronics to start with, but I decided to go further and study network administration and developing. At the Corté college I got into research thanks to work-linked training during my first year of my Master's degree, within the SPE research lab, in partnership with CampusPlex.

This experience introduced me to GoodBarber, it's international reputation and how it participates in the growth of Corsica. I turned to them because I wanted to be a part of that.

Aside from work, I'm passionate about ballet dancing and the piano. I'm also interested in soccer, races and playing pinochle with my partner Marie-Catherine."