GoodBarber apps for women, by women: spotlight on the Pretty Deadly App
Written by Marie Pireddu on
As March celebrates Women's History Month, we decided to focus on women among our clients. Our newsletter features the success story of Kristina Braly, a physician and lifestyle influencer who found the perfect complement to her YouTube channel and blog with her app KBHD.
Today, we're putting the spotlight on another success story: the Pretty Deadly App, a self-defense app for women.
About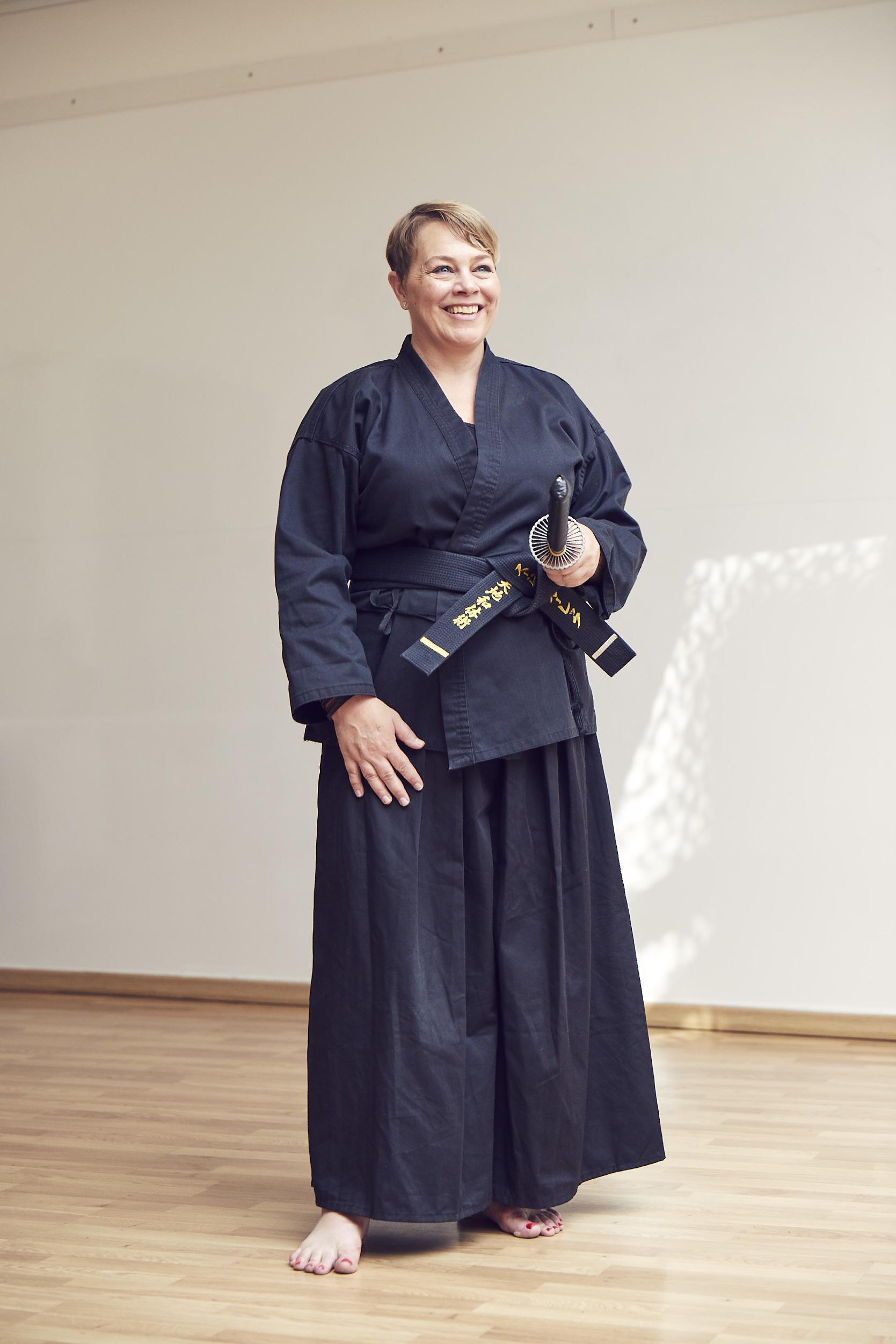 Pretty Deadly Self Defense
was created by Susie Kahlich, a 23-year martial arts practitioner and violent crime survivor. The program was developed as an answer to traditional, male-led self-defense classes that tend to be fear-driven and focus on women's weaknesses and vulnerabilities, e.g., all the things women can't do. They believe women learn better through encouragement rather than discouragement, and Pretty Deadly focuses on what women can do, and already have in their favor… and they have a lot!
Pretty Deadly is focused on natural movement and body dynamics rather than speed or strength. We take movements you do every day -- so you're already familiar with them -- and apply them to self-defense situations.
A mobile app to reach a growing international audience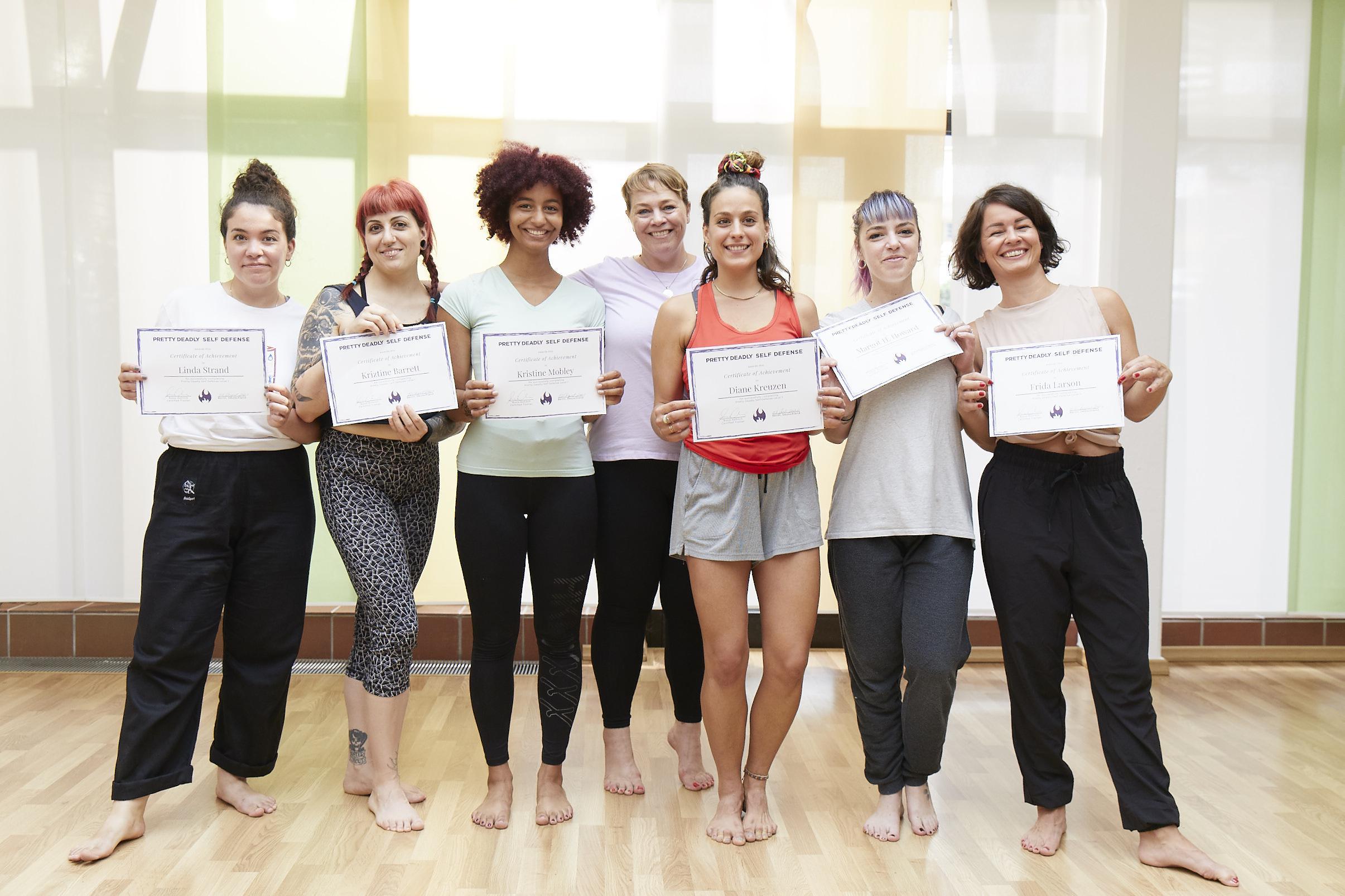 They launched their courses in Berlin in 2016. The program grew really fast, mostly through word of mouth: a Pretty Deadly grad would tell a friend, and so on and so on.
But as Berlin is a truly international city, people are arriving and leaving all the time -- including their grads! So they started to get more and more requests for Pretty Deadly from other countries -- in fact, far more requests than they had trainers to teach the course. So they came up with the idea of putting a mini-course in an app so people they couldn't reach (yet!) in person could still access the moves.
Why GoodBarber?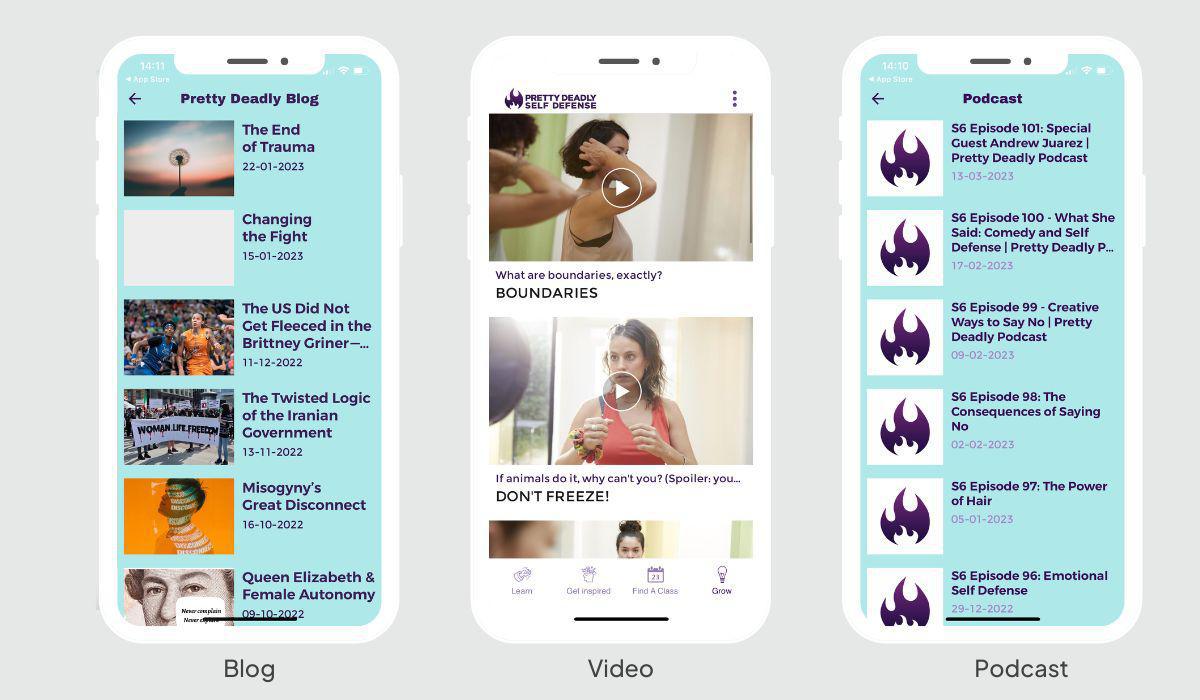 They chose GoodBarber
because the development end of the platform is so user-friendly.
Their native app still wasn't ready to deploy when the Covid lockdowns came, and they were keenly aware of the reported spikes in domestic violence, and the terrible situation so many women around the world were
trapped in due to the pandemic
@susiekahlich/quarantined-when-home-is-not-safe-8fe3ff9f8e8b .
They wanted to get their techniques out into the world stat, and GoodBarber made that possible.
What had been taking the development company they had hired months and months of complicated UX and code, only for Android (creating an Apple version was months away), was all suddenly fast-tracked thanks to the GoodBarber dashboard
, the great design templates, and the flexible options for creating their video-based app. It was perfect, and
it literally only took them a week to bring a full working version of the app online.
Their favorite feature
They love the ease with which they were able to launch for Apple, Android and even a PWA version -- very important for them because they have a lot of users in developing countries.

Susie's favorite dashboard features are the customization options thanks to the flexible design elements in the dashboard. They did bring a UX designer on board for an update after the first year of the app being launched, and she was able to combine some basic JSON coding with native drag & drop features already available on GoodBarber to bring the Pretty Deadly app to a whole new level.
Susie and the Pretty Deadly App are the perfect embodiment of our focus on women for Women's history month. As we are challenging stereotypes of women in the usually male-dominated tech world, their self-defense mobile app challenges this stereotype by showing that women can be strong, capable, and proactive in ensuring their own safety.

You can download their app on the App Store and Google Play.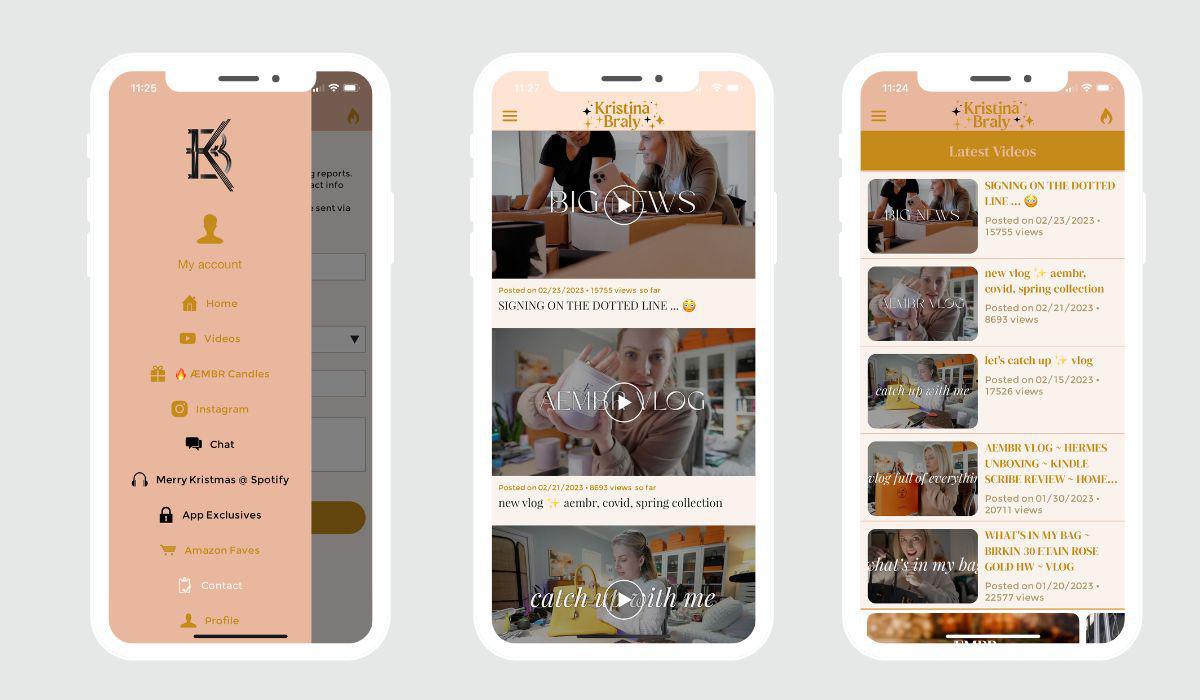 📷 Susie Kahlich and Pretty Deadly team photos by J. Zumpfe Photography



You can also check out Kristina Kraly's app, KHBD on the App Store and Google Play
New! The Ultimate GoodBarber Guide
Discover how to create beautiful apps like these women thanks to our eBook.