GoodBarber at LeWeb'11
Written by GoodBarber Team on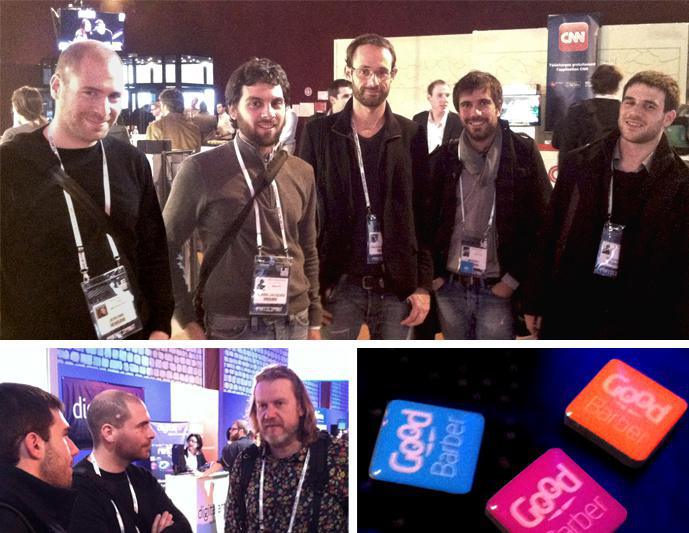 Since yesterday, Wednesday December 7, five evangelists of the native mobile technology have spread the word at LeWeb'11. Their creed: convincing all those who share their passion on the Web via a blog that they now have the opportunity to revolutionize their users' experience. GoodBarber believes in the native technology because GoodBarber thinks bottom up: everything starts with the user. This is our paradigm.
During these three days, GoodBarber spares no efforts to spread the word: a nice video on
CulturePod
, an interview on
Radionomy
with our friend Dominique Manfredi who is launching
ClearKarma
, an interview on TV5 Monde, met many bloggers and media, etc. As this article is written, members of our team have no reluctance in attending the "LeWeb'11 Official Party by Deezer " at the Caroussel du Louvre. Do you see what I mean?...
LeWeb serves also as an opportunity to meet with some of our faithful friends and users, like
Roxanne Varza
of
TechBaguette
,
Phil Jeudy
of
GeekTrip
,
Korben
,
Frédéric Pereira
of
Fredzone
,
Philippe Lagane
of
AccessOWeb
,
Martin Duval
of
Bluenove
,
Christian Giacomini
of
Rumeur Publique
, and
Stéphane Moracchini
who is about to launch
BunchCast
,
Romain Biard
who is launching
Uber
for Europe,
Laurent Pantanacce
of
BlueKiwi
.
One of GoodBarber's pivotal moments will take place tomorrow, Friday, December 9. All morning, the team will be at
Microsoft
's booth. A demo of GoodBarber will be displayed. The whole team will be mobilized to respond to requests.
Come to meet with the bearded guys who speak about native apps with a Corsican accent. We await you.