GoodBarber's Musical Chairs
Written by Arianna Testi on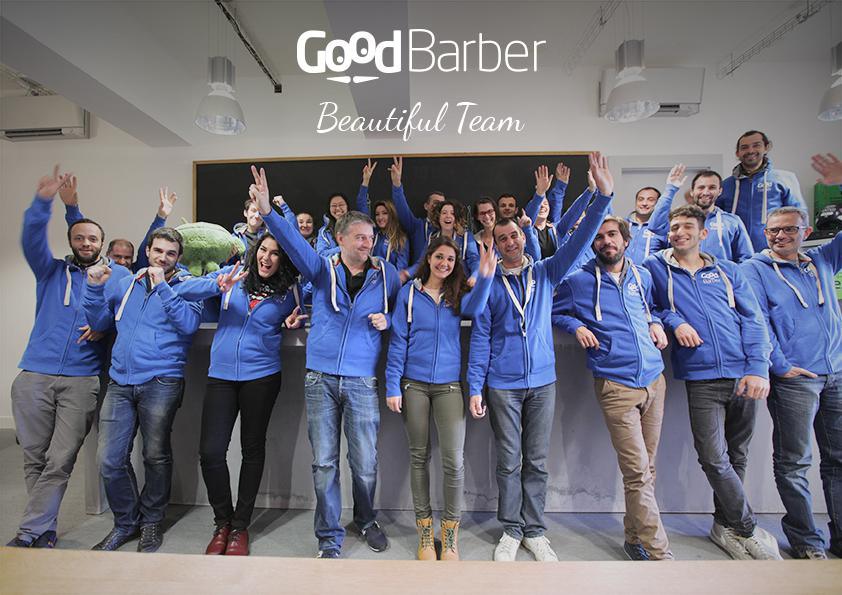 In a company like GoodBarber, it isn't always easy to know what going on behind all of the brightly lit computer screens and big servers. Our interactions and exchanges with clients take place mainly through email or chats, which almost entirely hides the human element of our company, even though of course we have a heart at least as big as our servers...

Today I want to talk about something a bit different from the usual subjects of this blog - so for once I won't be speaking about technology or apps. I want to talk about our team and how we've managed to gain strength and cohesion thanks to a "game".
Interaction Through Music
Music is well-known for transporting strong emotions. Music has a strong impact on human behavior, helps create bonds and stimulates creativity. As a result, music is of the perfect ingredient for an environment like GoodBarber.

This year, 10 new employees from around the world joined our "old" team. As French isn't a mandatory language at school, less than half succeeded in quickly achieving a level good enough to easily connect with the rest of the #GBCrew.

This is where music comes in and helps us make a real team out of this motley crew. All thanks to Sergio, our Android developer!

Sergio created an original competition to help us give our smoldering brains a little rest, and that above all gives us an excuse to all come together on Friday afternoons for the announcement of the winner of the weeks competition.

Whats in it for the winner? Nothing less than a delicious pastry from the best bakery in Ajaccio.


The Rules of the Game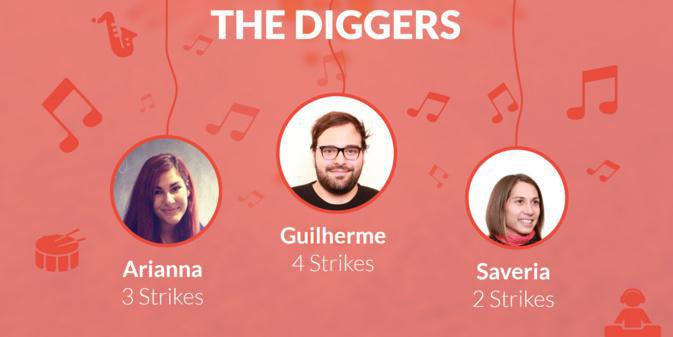 Each week, every player needs to secretly choose a song to be added to next week's playlist. The begins on monday, and the players have up to friday to guess who chose what song. It sounds easy, but it really isn't!

The winner, the person who guessed the highest number of matches between songs and players, earns the right to enjoy the pastry we talked about and a place on the podium, that we display all through the following week. Yes, you read that correctly: Right in between all of the statistics on our blog and website, we also have our very own podium! After all, we should have the right to a good laugh from time to tome.

All players on the podium also gain points for the championship. The championship lasts 5 weeks and always ends with a thematic playlist (the latest were
"
Movie songs
", "
High Spirit
", and "
Sea, Sex, and Soccer
"). The winner has the right to choose the theme of the next playlist, and starts the championship with a head start of one point.
Want to Join?
Me personally, I've never won. I've occasionally made it to the podium by pure luck, and I've definitely always participated! I like the idea of being able to share my world with people I don't necessarily speak to every day. It's also a great occasion to discover music that I wouldn't necessarily listen to myself every day.

Maybe one day we'll find a way for you to be able to play with us, too! What do you think?