GoodBarber #Students in Italy #2
Written by Méryl Fiamma on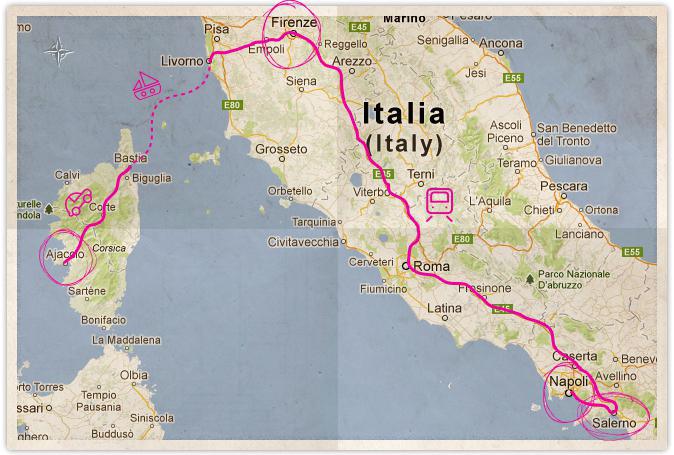 As you know, part of the team went to Italy for the
big students contest
!
They just came back and after 3 days, 3 cities, 571 kilometers, 2 universities, 3 presentations, almost 23 hours in the transportations, we're going to tell you everything!
Let's start at the beginning!
Monday, May 20th : Firenze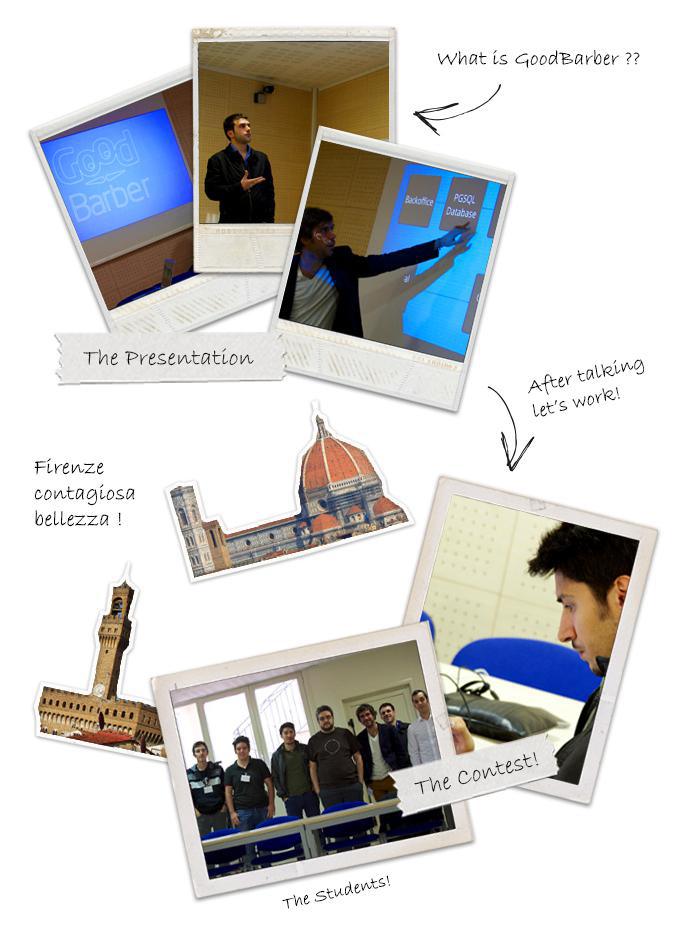 The first day started very well with the big contest! At 9:30 am, Dumè and Mathieu presented GoodBarber and gave the subject of the examen to the students: integrate a screenshot for an application with about twenty items + create a detail page.

After few hours of examen and individuals interviews, we got all we need to choose our new interns!

The first day was great, we are happy about the result. The students were really motivated to the point where few of them refused to come to lunch to not stop working. Good right?
Tuesday, May 21st : Firenze to Fisciano (Salerno)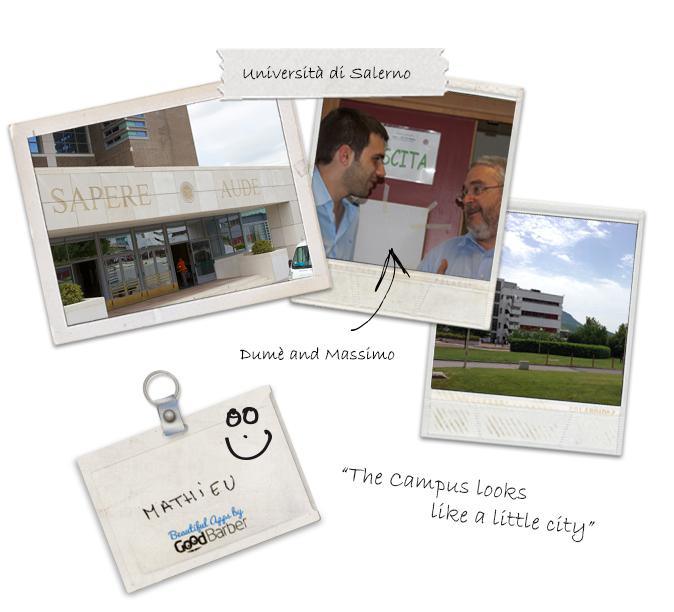 We arrived at the Università di Salerno around 12pm to meet the teacher of the university Mr Massimo De Santo. He is working at the ICT division (Information & Communication Technology) and invited us to have lunch near the university (a pizza of course!) before the presentation at 3pm.

We have been really surprised to see how the university looked like an American one: big green parks, far away from the city. The first one is at 15 kilometers. Actually we felt like walking in a little city. Before our presentation, we met all the people and teachers who are working with Mr Massimo De Santo and we exchanged some ideas together.

The bilan of the second day is great as well, we met a lot of interested people and we got some good ideas (we'll tell you that soon... stay tuned!).
On the road for the last step!
Wednesday, May 22nd : Fisciano to Napoli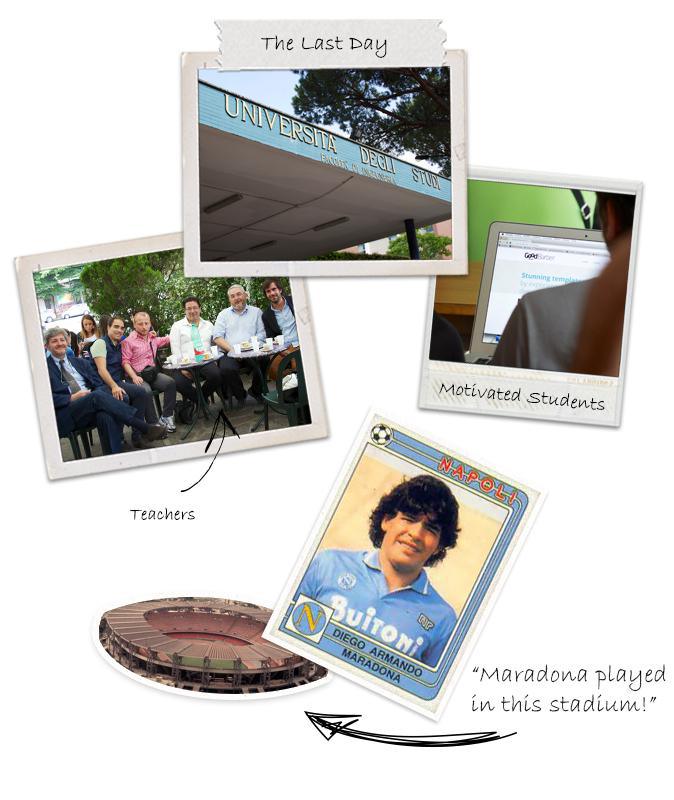 We started the day at the Università Degli Studi di Napoli, Federico II. There are around 150 000 students there! And they are near to the Napoli stadium where Diego Maradona used to play! That's awesome and the people are pretty proud of that and we understand why ;)

The professor of the university Mr Antonio Picariello received us with Massimo De Santo and Renato Pelella (a coworker of Massimo). They came with us from Fisciano.
Around 50 students were at the presentation, they were almost all on the last year of university on major Computer Engineering. We talked and exchanged with them during around 2 hours and it was really interesting.

In general our trip was really great and interesting. We are really happy about the people we met and the students we saw. That trip was the first one but not the last one... to be continued.