GoodBarber, The Dream Becomes Reality! #2
Written by Dumè Siacci on
Episode 2 – The Origin: 2009-2010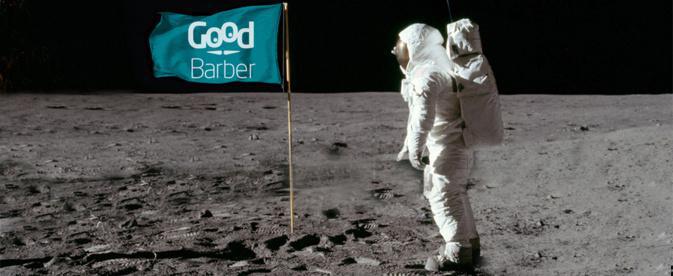 We will talk about GoodBarber's adolescence in this next part of our 5 episode series regarding the history of GoodBarber. Before the company was even called GoodBarber, it had already affirmed an identity.
A service that was raised by the iOS culture…
With the release of the iPhone in 2007, Apple opened the doors to a new era. GoodBarber was created specifically for content editors to be able to make their application available on the iPhone using their own image.

The concept emerged within WMaker. WMaker, a CMS* editor since 2001, understood the importance of offering its users a bridge to mobile devices. The task was assigned to two very young, promising developers who attended the University of Corsica: Dominique Siacci and Francescu Santoni. They have both worked for WMaker since 2007. At the beginning of 2009, when they were each about 20 years old, and were given the challenge to promote DuoApps, a company dedicated to the development of mobile applications. DuoApps is a spin-off of WMaker.

In June 2009, they had already developed Marianne2's first application for the iPhone. Being very motivated and forward thinking, they were aware that market development would spark competition between the biggest IT consulting firms. They decided to take the direction of software publishing and started the development of an engine able to generate mobile applications automatically. This project was named "WM socle".

On May 31, 2009, the team was enhanced after the recruitment of another developer named Mathieu. He began by completely refurbishing the core system that allowed applications to be automatically generated for the iPhone. In November 2009, a stable and complete iPhone engine was available. The first "industrial" applications were created, and they incorporated push and monetization functions. Mathieu's skills instantly made him an essential part of the team. At the beginning of June 2010, he was appointed to develop the core system for the iPad. A month later, a complete iOS software base (iPhone, iPod touch, iPad) allowed for the professional quality creation of 100% native applications, for a low price.

…to a multi-platform system
The engine cannot perform to its full potential alone. At the beginning of 2010, DuoApps decided to construct an administration interface, which would allow direct interaction between the engine and users. In order to release a complete Software as a Service, DuoApps had to respond to this challenge. It was the beginning of the complete industrialization of the app generating process, which spans from the client(s) to the store(s). Potential profits would only come in the future, but development costs must be managed today. Financially, the situation is hard to solve.

In the spring of 2010, DuoApps was the winner of the Oséo competition "Support to emerging innovative technology companies." In parallel, CampusPlex's cooperation allowed an agreement to be made with WMaker. The web developers of WMaker, experienced and versed in issues of ergonomics, worked on an apps-oriented version of WMaker's backoffice.

The first devices powered by Android were released in 2009. Christelle joined the team in February 2010 and developed Android's core system.

At the end of June 2010, WMaker included the DuoApps system in its offer, and provided its clients with a semi-industrialized app generating service for iOS and Android. Christelle also developed the core system for Windows Phone 7 when Microsoft launched it in October 2010. The Marianne2 app was published on Windows Marketplace on October 30, 2010.

By the end of 2010, DuoApps had a fully functional system and was available on 3 platforms, but it would still take a little time to open to the public.



*Content Management System