GoodBarber Summer Tour 2012 Has Begun!
Written by Ghjancarlu Simeoni on
This summer, we are launching a road show to meet with our current and potential users. Follow the hashtag #GoodBarberSummerTour2012 on Instagram and Twitter throughout the summer.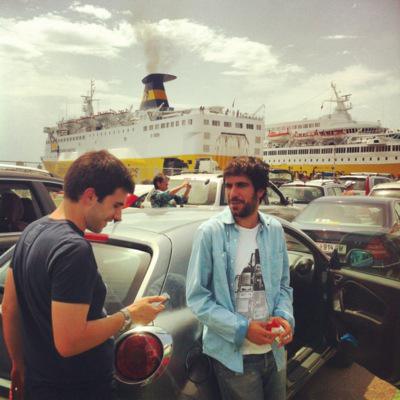 Yesterday,
Mathieu
,
Dumè
and
I
have boarded at the port of Bastia, towards Rome. This is the first step of the #GoodBarberSummerTour2012. We're coming to meet with our users and with web and mobile professionals. Operation evangelization.
At the moment, the summer program is as follows:
- Rome, June 21st and 22d
- Paris, July 4th and 5th
- London, July 31st and August 1st
If other dates and venues are fixed, we will definitely let you know.
Meanwhile, if you're around, book your agenda, we'd love to meet with you.
You can reach us on
Twitter @GoodBarber
.
#GoodBarberSummerTour2012