Hiper FM - The Radio App that Boosts your Mood
Written by GoodBarber Team on
GoodBarber on AIR!

Today we are synching our showcase to a radio that is boosting the moods of young listeners all across Portugal. Hiper FM is a special radio that not only broadcasts pop and rock music, but also provides content about the entertainment industry and brightens the lives of its listeners on a daily basis!

Let's turn the station to Hiper FM team's interview and find out what they had to say about their GoodBarber app!
What is Hiper FM?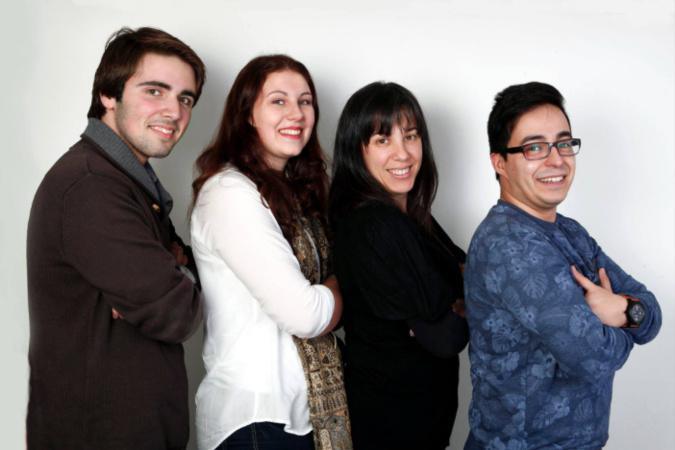 Hiper FM is a Portuguese radio that was created in the center of Portugal, in Santarém district, and targets a young audience (15-24 years old). Our tone of communication is young, causal, cool, and humorous to trigger a few laughs in our listeners.
Basically it's a radio for young people that broadcasts exactly what they are looking for nowadays.
How has mobile become a priority for your radio?
Following the needs and concerns of our target market is our priority. We cannot ignore the shift of the entertainment sector (radio, music, movies) towards mobile, and therefore, we must follow this trend. We want to be present in all platforms that provide value to our business, and mobile is definitely one of them.
What is the main goal of your app?
Following our listeners everywhere is our main goal. This concerns not only giving them the chance to listen to our radio at all times, but also providing them with interesting news, such as viral videos, celebrities, playlists, etc. We want our users to have the best experience possible in regards to the type of content we display on our website; this is why having an native app in their smartphones is highly important.


What made you choose GoodBarber?
We were looking for a service that allowed us not only to build an app, but to be able to manage it and have control over it too. Having the option to update the app at any time, send instant push notifications, be a part of the development process, and most importantly, have access to the type of excellent support that GoodBarber provides were definitely some determining factors in our decision to use GoodBarber.
Do you see your app increasing your number of listeners?
Our app will attract media consumers even more than listeners, as we have the option to send push notifications and provide relevant, real-time news to our users.
All of the functionality that GoodBarber allows access to (push notifications, etc) will definitely boost the growth of our app.
Any advice for our readers?
Try GoodBarber! The backoffice provides all the tools necessary to create and customize your native and web app to meet the needs of your business.