Hitek: high-tech and geek news for the rest of us
Written by Jerome Granados on
Michal Pichel, the founder of
hitek.fr
took some time to tell us how he uses
GoodBarber
.
What is hitek and who are your readers?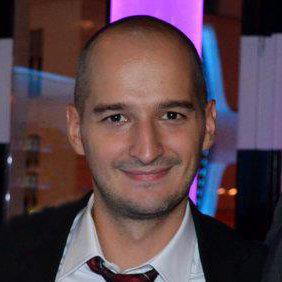 hitek.fr is a webmagazine dealing with high-tech news, but it's above all a big community of geeks, that was created back in mid-2013.

With more than 3 millions visitors per month, and a Facebook community of 75.000 members, Hitek is a news hub where you can find various and useful geeky information: high-tech, product reviews, weird gadgets, science, pop culture, movies, comics and video games.
What's your primary goal with your mobile app?
Our users pushed a lot for an app, so it was obvious for us we needed to get one. A website for Geeks can't run without an app, right?
In our industry, the competition is fierce and having a app that can receive push notifications is a real advantage. It allows you to be the first to inform the community about high-tech news.

We were also extremely delighted to find that loyalty increased thanks to the app. Engagement increased as well. There are twice more page views in the app than in the website.
What advice would you give to someone who wants to succeed with his app?
Test your competitors' apps, try to make something better and more innovative. In our case, in addition to our news feed, we offer mini-games, quizz and a very distinctive user experience.

Do not forget that the app is only a tool. Your content must be outstanding. Good quality and genuine content are key.
What is the feature you like the most in your GoodBarber app?
GoodBarber is a on solution with a set of comprehensive features: analytics, push notifications, easy WYSIWYG set up. That's what we like. And it's the best pricing we haver ever seen for such features.

We love the ability to update the app without re-submitting a binary to the stores. It allows us to adapt the look and feel of the app thru the year (chrismas, sales, worldwide events, ...)
Would you like to say one more thing to our readers?
I would to say congratulations to the GoodBarber team. We have been very demanding from the beginning of the projet until the publication, and the team has been by our side to help us.