How to activate the native YouTube player in your Android app
Written by Dumè Siacci on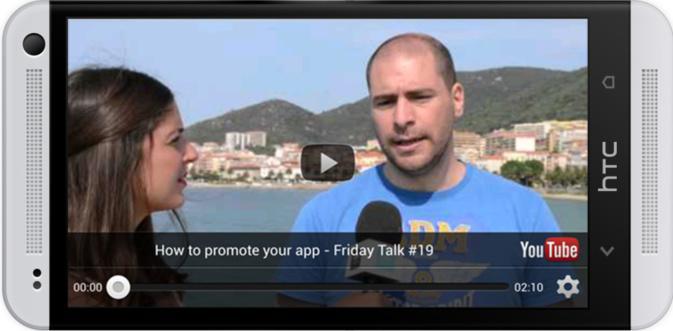 In last week update, we published a brand new feature allowing your users to
watch YouTube videos
directly from your Android app (either in articles and video sections). It uses the native YouTube player for a
better user experience
.
If you've already re-built your app since the
update #1238
, you just need to
follow these steps
to activate the new player. If not, follow this quick process, re-build your Android app from your GoodBarber backend, and publish an update on the store!
Process to activate the YouTube player

1. Go to
https://code.google.com/apis/console
and login with your
Google Developer account
.
2. On the top left of the screen, just below the Google logo, click on the drop down menu and select "
Other projects > Open
".
3. Remember when you've followed the Android compilation process! Locate the API project that you've created at the step 4, it should be named "
GMap
". Click on it.
4. In the left menu, select
Services
.
5. At the end of the list, activate the item called "
YouTube Data API v3
", and you're done!