How to publish your app on the App Store
Written by Marie Pireddu on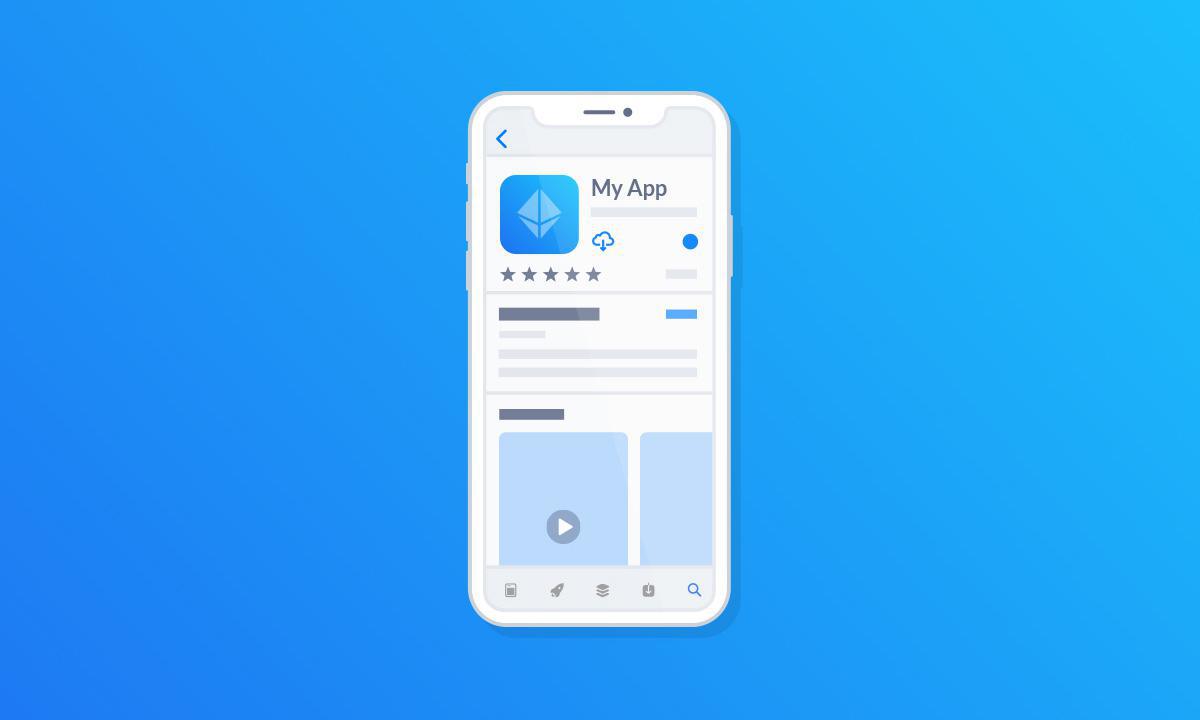 Over the years, Apple's App Store has grown from 500 apps to more than 2 million apps available for download. It changed the way we use smartphones and turned the iPhone into a must have device.
As
Tim Cook
said " for hundreds of millions of people, life is better because there's an app for that" .
You've developed an iOS app and you are ready to submit it to the App Store. Submitting your app successfully to the App Store can be very exciting, but the process includes plenty of challenges. According to Apple,
the most common app rejections
occur due to the non-compliance with the main App Store guidelines.
In this article we will explain the three main steps necessary to publish your iOS app in the App Store: register to Apple's Developer Program, build and test your app and finally the submission process.
If you are a
GoodBarber
subscriber, we will help you with a friendly and easy step by step process to publish your app on the App Store. We have a dedicated team for that. They will take care of many things so that everything is clear and simple for you.
Step 1. Apple's Developer Program.
An A
pple Developer Account
is mandatory to publish an app on the App Store. It consists of a yearly membership with Apple for $99 per year. You will need to choose which license best fits your needs:
Individuals or sole proprietors/single person businesses: the app will be published on the App Store under the developer's personal name.
Organizations: the app will be published on the App Store under the organization's legal entity name. The organization must provide a D-U-N-S Number registered to their legal entity during the enrollment process.
As a member of Apple Developer program you will be able to use
App Store Connect
to submit and manage your apps.
Step 2. Build your app and test the AdHoc version
Whether you are creating your app on your own or using an app builder, it is mandatory to generate your app and highly recommended to test it.
Using an application such as Xcode, you will be able to generate
the .ipa file
.
IPA file (iOS App Store Package) contains all the elements needed for your app to work on an iOS device.
Once your app is built you have the opportunity to test it, with a test version called the
adhoc version
, which is the same as the one that will be released on the App Store.
Test your app multiple times, and on different devices (if you have several devices) to make sure the user experience is optimised on all iPhone and iPad screen sizes . Ask friends to test it as well, they may find things you overlooked, tell you how easy (or not) it was to browse through it.You will immediately find out if your app is intuitive or if it needs some modifications. Apps that overwhelm users with puzzling navigation, cognitive overload and unfriendly design are more likely to be rejected by Apple.
You want to ensure that any bugs or glitch are resolved.
TestFlight
is a free solution provided by Apple to test an iOS app before it is released on the App Store.
Step 3. Easy integration in the App Store
If you're a GoodBarber subscriber, you can contact our iOS dedicated team to start the app generating process. They will guide you through this stage. Once the built completed, you will be able to test the AdHoc version.

If you are not satisfied by the AdHoc version, you can work on your app again and make the necessary adjustments. When you are ready, you can resume the submission process.
Proceed to the submission stage only when you are happy with your test app.
Step 3. Submit your app for Review.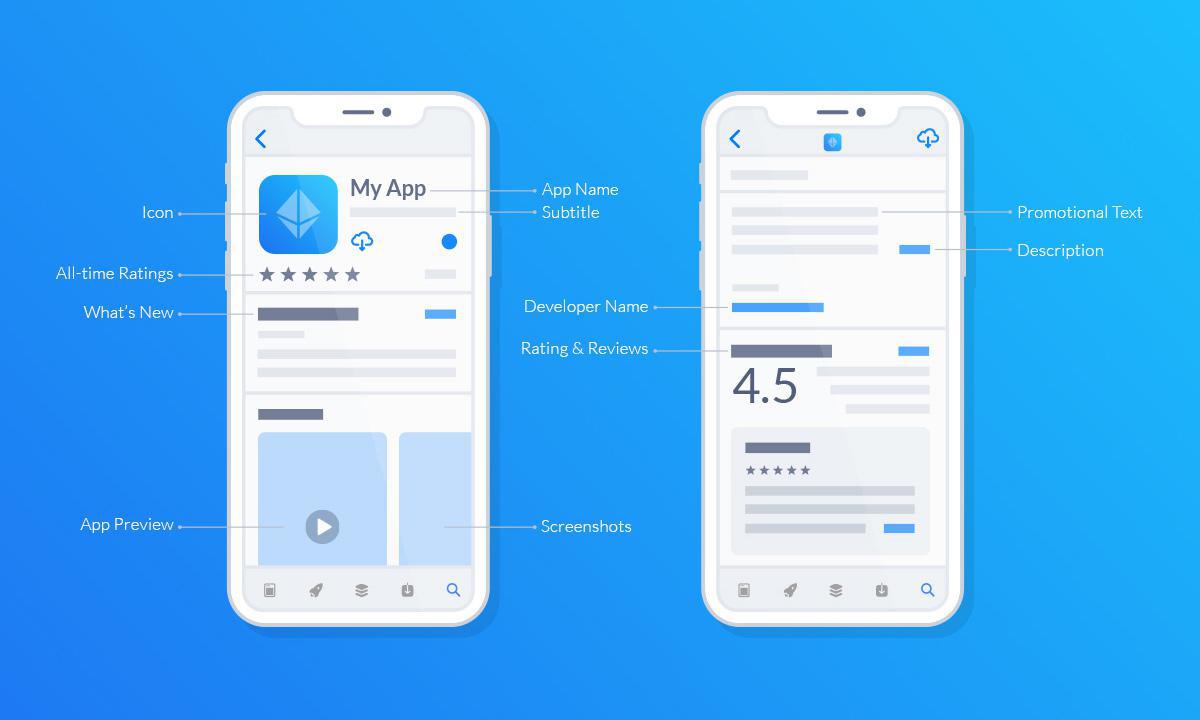 Once you have tested thoroughly the Adhoc version, you are ready to submit it to the App Store.
With an application such as Application Loader, you can upload the binary file to the App Store connect and submit your app for Review.
Every app that is submitted to the store has to be reviewed by the Apple team before release
. The app must comply with
all specified guidelines in order to be approved.
Your app should have a detailed description and explanation of what it can bring to your end user by being on the App Store. Your description should catch the attention of your potential users and highlight the key features while remaining honest. Anything considered misleading or deceptive will lead to a rejection.
You must provide screenshots to visually communicate the user experience. They should demonstrate the features, functionality and user interface of your app. Provide quality screenshots of your app, they play an important role on the first impression your app makes on potential users.
To maximize App Store Optimization (ASO), you must optimize the keywords associated with your app store profile. Choose keywords based on words you think your audience will use to find an app like yours. If you use popular words, make sure they are still relevant to your app.
Apple will keep you informed of the different status updates.This process can take a few days.
You have two options regarding the release of your app:
Release the app yourself: with this option, you decide the release date. This gives you the opportunity for example to plan a marketing strategy for the launch of your app.
Automatically release the app after approval.
If your app is rejected, you can communicate with Apple through the Resolution Center and try to fix the issues.
If you developed your app with GoodBarber, then the process is much simpler.
Indeed, our team of experts is on hand to guide you step by step through the submission.
They will carry a throughout review of your app and provide advice to optimize your chances for a successful submission.
The team reviews the look and feel of the user interface. Apple always looks for great visual appearance and values quality apps. The design should be clear and enable your users to grasp the functionality of your app very easily. The app structure should allow for an intuitive and seamless navigation. Another requirement is the compliance between the Apple developer account and the app final owner (the name that will appear under the app name on the App Store).

Once all the boxes are checked and any necessary amendments made, your app can then be sent to the Apple Review team .

In case of a rejection, Apple will send you a detailed message with the reasons. Forward this message to our support team. Our goal is for you to successfully publish your app and we will do our best to help you.
Note: Apple also offers the possibility to distribute apps privately with the Entreprise Program. This Apple membership cost $299 per year and is reserved for internal distribution within your company only and not for the general public.