Increase user engagement and retention with Universal Links
Written by Marie Pireddu on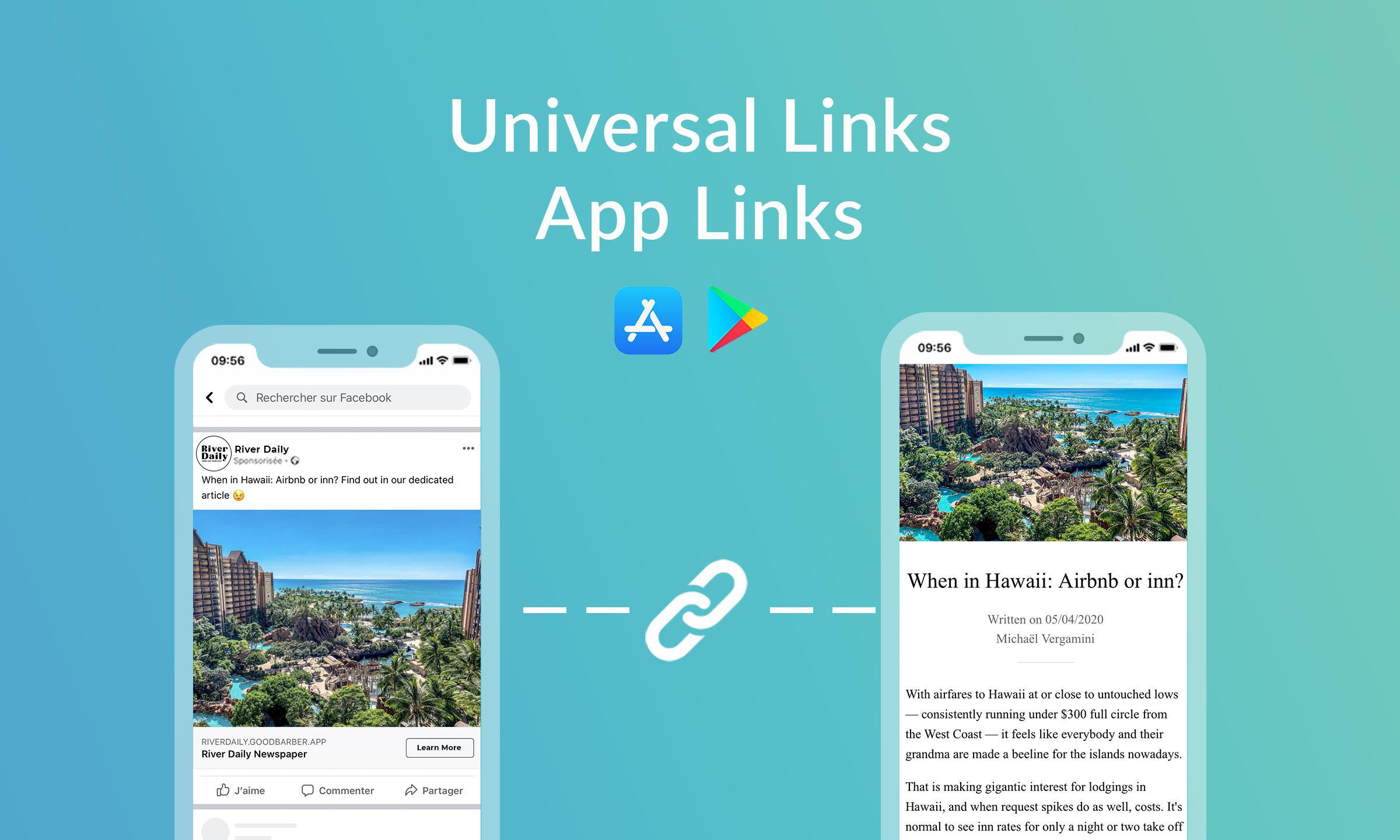 Some of you may already be familiar with Universal Links and already make full use of them for their Shopping App.
For the others, don't worry, we haven't forgotten about you. This feature is now available on your Classic App!

Read on to find out how to activate Universal Links and App Links in your GoodBarber back office or if you need a little refresher on the subject ;)
Definition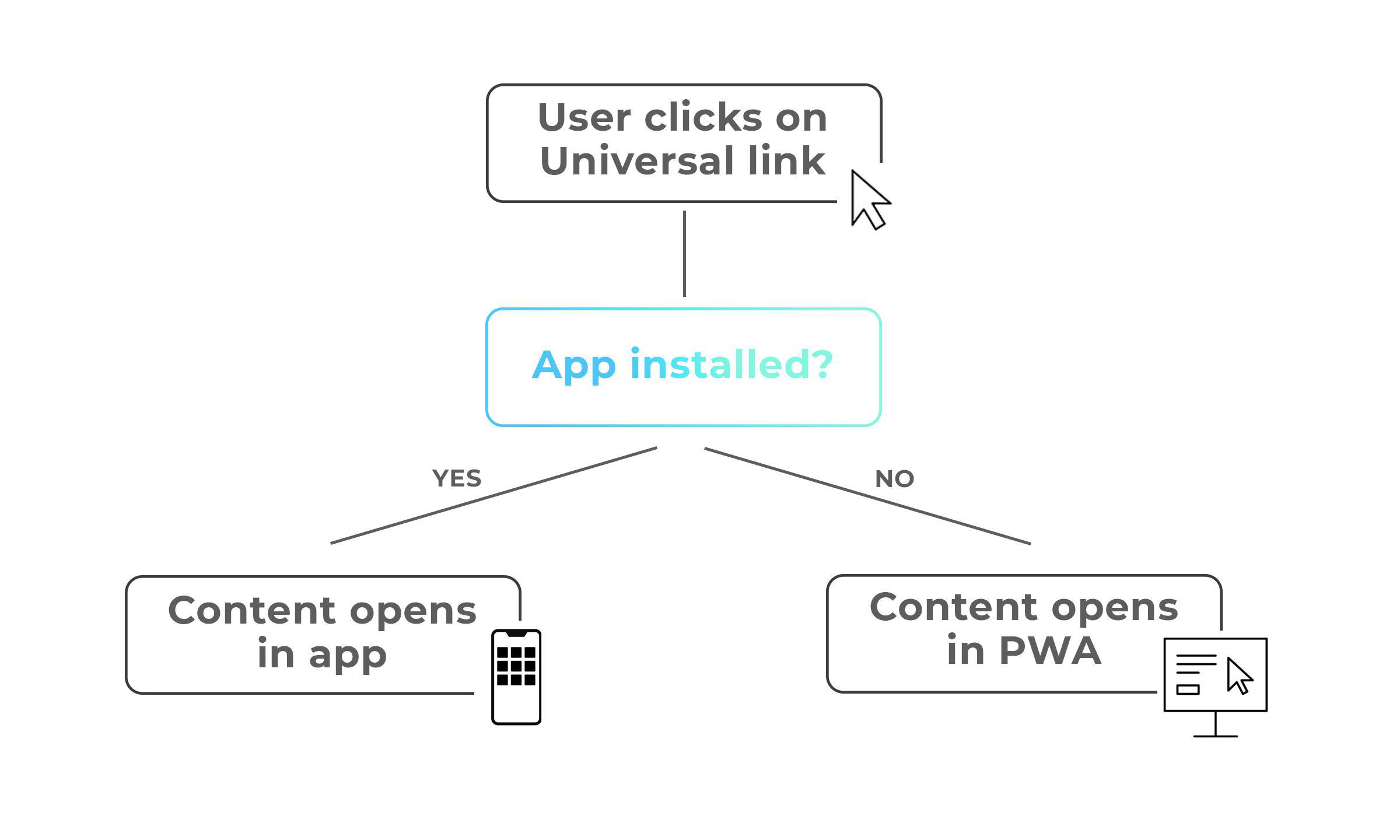 Introduced in 2015 with iOS 9,
Universal links
are
Apple's method
of launching apps on
iOS
when linked from a website.
They are standard web links that, when clicked, redirect the user to a specific web page or native app page. If the user has already installed your app, the app page is immediately launched.
If the user hasn't installed your app, then your PWA is launched on the specific web URL.
Android App Links
are
Google'
s equivalent to Apple's Universal Links. They work in a similar way and immediately open the corresponding content in your Android app or web page.
Why use Universal links
For mobile apps marketers, Universal Links and App Links are a quick and easy way to engage or re-engage users, improve retention and increase conversion. Increasing, simplifying user engagement, and delivering a seamless mobile experience that will work regardless if they have installed the app or no
User engagement
When bringing a user back to re-engage with the app, universal links are highly efficient. While deep links work similarly in terms of bringing the users back from a shared article or an ad into your app, the experience will generally be poorer since deep links prompt a message that pops up on the user's screen. This creates an additional step where the user has control of when they can opt-out.
Improve retention and conversion rates
Universal links and App links take users right where they want to be. The sooner they get to the content they want to see within an app, the more likely for them to convert.
For example, you're a piano teacher and have an app for your online courses. You posted an ad on Facebook to promote the latest video on how to play a popular song. With the universal link, someone looking to learn that song clicks the link on the ad and even though they don't have your app yet, it launches your PWA, and the user lands directly on the exact video.
Not only, does it create the perfect experience for the user and be an incentive for them to download your app, but Facebook is very sensitive about ensuring that, if something specific is displayed in an ad, the link in question directs the user to that 'something'.
Activate Universal Links on your GoodBarber Classic app
You can now activate Universal Links and App Links in your GoodBarber apps.
Note: Prior to activating the links, it is mandatory to install a domain name and publish your PWA.
For your iOS app:
If your app is new and you're submitting it for publication for the first time, it's part of the review process. Just make sure you click "yes" when asked if you'd like to set Universal Links
If your app is already published on the App Store, 2 options:

you're using our GBTC service: simply ask them for an update of your app and select "yes" when asked if you'd like to set Universal Links
You're doing the solo process: you'll find a detailed online help in your app back office to guide you through the steps. You will need to rebuild your app and send an update to the App Store.

For your Android app:

You only need to build (new app) or rebuild your app and submit the latest version to the Play Store.

This feature is already available on Shopping apps.