Is it cheaper to build an app or website?
Written by GoodBarber Team on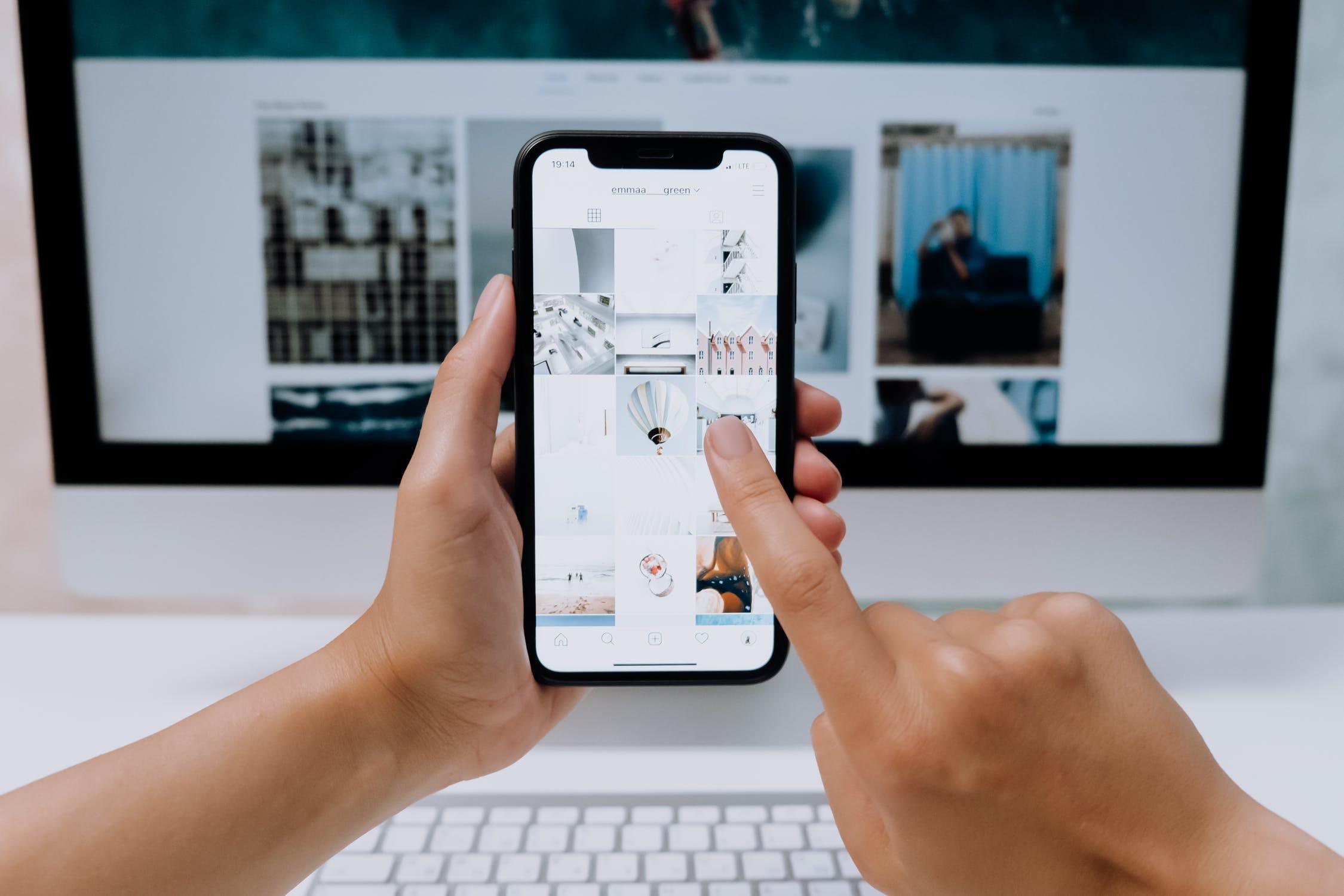 To stay ahead of the competition in these digital times, businesses need to have a digital presence. With billions of people connected to the internet, especially smartphones, a mobile-oriented strategy is a must to grow. To reach their target audience, organizations can go with a mobile application or a website. While both may look very similar at first for a business, but they are different in audience reach, personalization, and much more.

However, one of the most common questions in the minds of people running a business is: "in mobile application vs. website — which one is cheaper?" We are here to answer the question, as building a digital presence brings forth plenty of economic challenges for a business. Therefore, it is imperative to understand your business needs and then decide if a mobile app will be the economical solution or should you go forward with a website.

Read on below, where we discuss the top features of mobile app vs. website and decode the affordable solution for your business.

How Much Does Building A Mobile Application Cost?
Studies show that 3 out of every 4 people now prefer a mobile device, while the desktop has become the secondary preference. As the mobile industry grows, it has become essential for businesses to tap the large userbase glued to their phones, which they primarily achieved through a mobile application. But building an application isn't cheap, which is why we look at the top factors that affect your mobile application's cost and how much it might cost you to build one.

Development: There are two types of applications, native and cross-platform. Native apps are often written in the same language the OS is written in, and are faster and reliable as they are limited to only one OS. If you wish to build a cross-platform or hybrid application, it might require different variants and add to the development costs.

Design: The application requires UI and UX design, which can be costly if done from scratch. Using templates can help you save on the design cost, which can go out of reach if you don't keep an eye on it. The design factor may also include logo, icon, branding, and copywriting for the application. If you decide to use a professional UX design agency for the job, it may cost you nearly $10000-$20000 to get the app ready.


Complexity: The complexity of the application is where it gets tricky to estimate the cost of the app. The more complex the app, the more it costs to build. Features that make the app complex include but are not limited to login capability, payments, in-app purchases, third-party integrations, gamification, social login, rating system, and geo-location.
According to a survey by Clutch Survey, the average app development project costs between $5,000 to $10,000 and may increase as per the added features. Moreover, another report states that 4 out of 5 apps take 3+ months to build, while 2 out of 5 take 6+ months, adding to the costs. You can use the services of a freelancer, an in-house employee or outsource the project to an agency. While the latter costs more, the first two options are cost-effective if you have the right talent.

How Much Does Building A Website Cost?
Each website is different, does a different function, offers different features, and has a varying level of complexity. These characteristics can really impact the final bill you may receive for your website. Let us look at the top factors that affect your website's cost and how much a website might cost you.

Initial Purchases: To build a website, you need a domain name for its identity, a website hosting service to take it online, and an SSL certificate to ensure data security for the users. The average cost for these purchases is $100-$500 but may vary according to whether a premium domain is purchased.

Website Theme: The cost of the theme depends upon your initial design requirements. It can be obtained for free but can also cost as high as $200. Moreover, creating a custom theme can cost way more, which can add to development charges. Many website builders offer free themes, but only when you take their monthly subscription.


Development: There are three primary methods to develop a website. First is WordPress, an open-source platform that can be used for free, but you will need to procure domain, hosting, and other essentials. Next is a website builder platform, which usually has a recurring monthly cost (usually $5-$15. You can also use the services of a developer (in-house or an agency), but it is the most expensive option.

Content and Marketing: Content and marketing depend upon the website's requirement and may not be valid for every business. However, getting these services from a professional can add to the cost and seriously impact your overall budget.

Building a website isn't cheap in many cases, and it is essential to choose a suitable method to develop one. In general, an elementary website can go from zero to running for less than $500 if built using WordPress or a website builder, with added costs on additional features, content, and marketing.

Mobile Application vs. Website : which Is the most affordable?
Both mobile applications and websites can bring forth various business costs depending upon their complexity. However, one thing is sure; a website is extremely cost-effective compared to a similar functionality mobile application. Moreover, with many website builders available online, even a layperson can efficiently build a rudimentary website from the ground up in significantly less time with a limited budget. Since the website is generic for all operating systems (should be mobile-friendly), the development does not require different variants.

On the other hand, even though you can now create apps without code using many app builder platforms , such as Goodbarber, which helps users create applications without coding), the infrastructure and testing phase might require some time to eliminate bugs and glitches, even in the most unsophisticated applications. Moreover, publishing an app on an app store takes time, subject to the app store's terms. A website, however, can be up and running with just a domain and web hosting.

In Conclusion
It is evident that building a website is comparatively cheaper than a mobile application. However, it all boils down to your business needs and the features you desire. Always remember, decoding how much an app or a website costs isn't just about calculating the money but also other resources. These can include development time, skills required, person-hours expended, and time to market. It is essential to consider that as the complexity of your website or app increases, so does the cost, development time, and resource requirement.

Even though a mobile website is relatively cheaper than creating a custom business app, it may limit your reach, especially in the case of e-commerce. On the other hand, a mobile app will help you leverage device capabilities and provide a personalized user experience, a certain need in today's competitive times. Therefore, if you want to reach a larger audience and increase your conversion rates, a mobile application might be the right choice, irrespective of the higher costs.

At GoodBarber, you can build your custom business app with our no-code app maker and efficiently reach many new customers with your mobile-ready strategy.

Fact: Over 30,000 apps have been published through GoodBarber, garnering nearly 4 Billion page views every year.


Why not be one of them? Create a progressive web app today!

Related Contents