Meet our team across Europe in February!
Written by Dumè Siacci on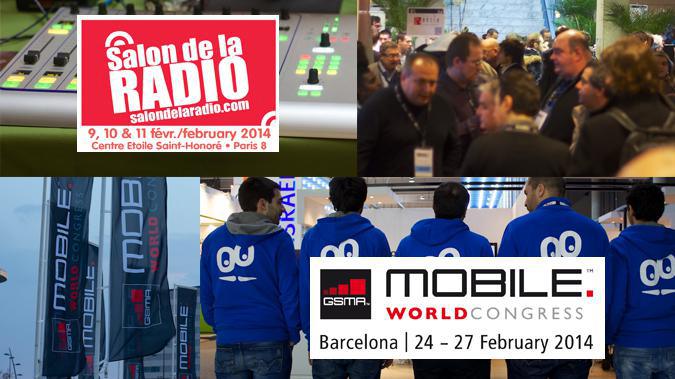 The GoodBarber team will be on tour in February. Like last year, we'll exhibit at the Salon de la Radio, in Paris. And of course, we'll be in Barcelona for the Mobile World Congress.
But this year, we'll also organize a meetup for the GoodBarber users living in Barcelona, during the MWC.
Salon de la Radio - February 9-11
Mobile World Congress - February 24-27
GoodBarber users meetup @ MWC 2014 - February 24th, 7PM