Mobile App Resellers: Set your customers up for success
Written by Christophe Spinettiii on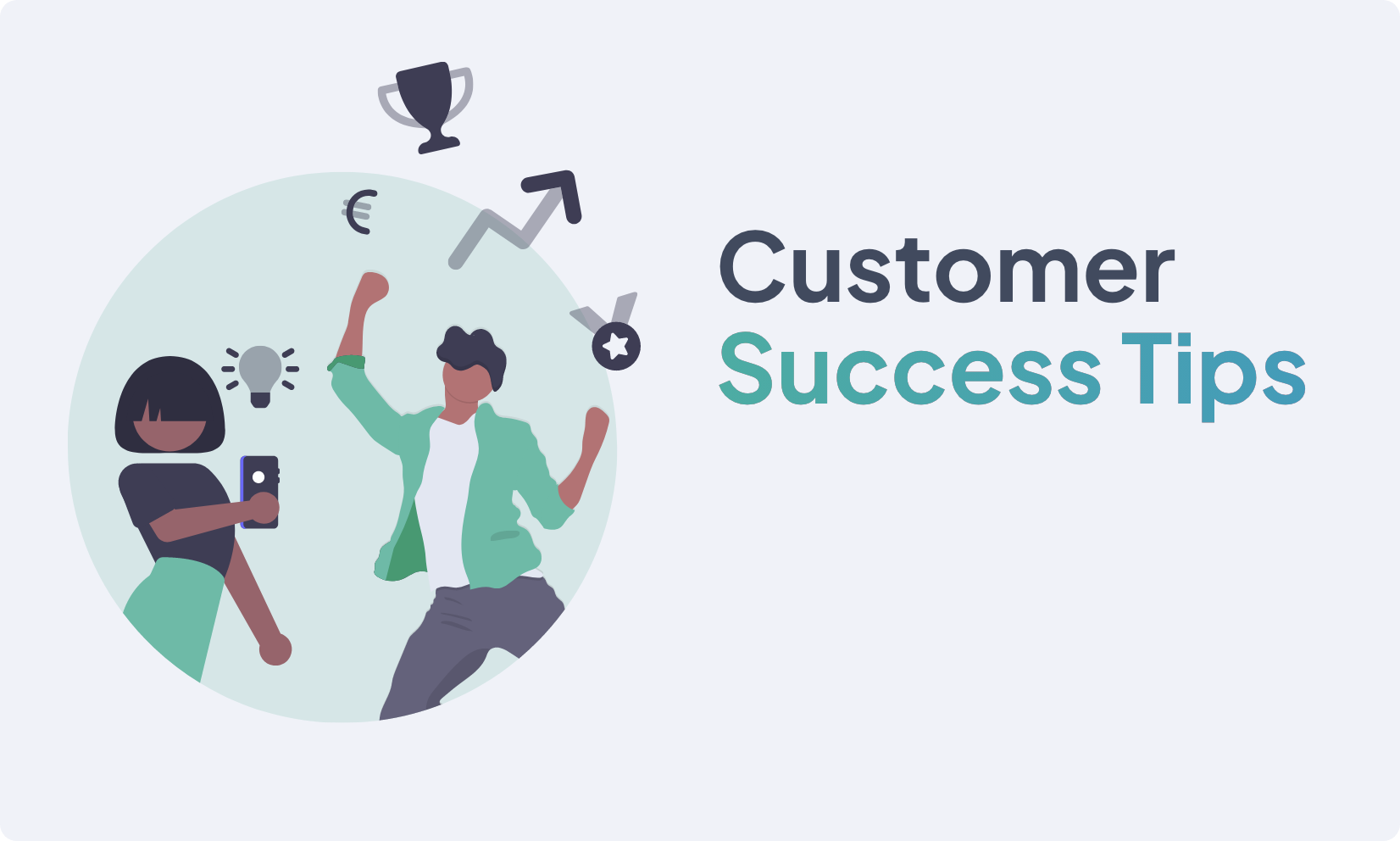 As a mobile app reseller, your first concern will be finding customers to sell apps to. But once you start getting a few customers, you'll need to sustain your business and retain your clients. We regularly advise you to
charge a subscription fee
(even a small one) to your customers to cover your fixed costs. And so, it is essential that your customers find value in the service you sell them. To do this, their app must be successful and useful. Here are some tips you can apply to ensure the success of your customers' apps.
Part 1: Customer Relationship Management
Listen and analyze
Work on the long term
Educate your customers
Update your apps

Part 2: Value-added services
Create a brand identity
Conduct marketing campaigns
Study statistics
Bring audience to your customers
Part 1: Customer Relationship Management
If you don't have a detailed understanding and idea of what your customer is looking for, it will be difficult to set them up for success. So here's why having a good relationship with your customer is crucial. Here are some tips to improve this element:
Listen and analyze
When your client asks you to create an app, it's because they want to solve a problem and they think that the app is the best way to address this problem. For example, they may have an image deficit with young people or they realize that more and more customers are ordering from them by phone and they want to make their life easier by offering them an app. You have to find this problem, keep it in mind every time you talk to them, and constantly propose solutions. The most effective way to find out about your customers' challenges is simply to listen to them and ask lots of questions. People like to talk about their project, their business, or their association. When they tell you about it, they give you a lot of interesting information. Don't hesitate to ask them open-ended questions. Here are some examples:
How do you deal with the competition of the internet?
How do you address young people?
How do you take orders? What would you change in the process to make it more fluid?

Open-ended questions encourage your interviewee to give you information. The goal here is to find as many points as possible that they would like to improve and to which you can provide solutions. This way, you will be able to propose "Hacks" about the use of the app, and the chances of success will be higher.
Work on the long term
If you want your customers' apps to be successful, it is recommended to build a long-term relationship with them. Indeed, even if the solution suits them at the beginning, they may give up at some point. The goal for you is of course, that they continue to work on their app for as long as possible and therefore use your services. If you build a relationship of trust with your customer, this won't' be an issue. You will be able to better anticipate their needs, and know the periods of the year when they will be less available, and also the periods of the year when access to the app will be critical. You will be able to anticipate problems or know that it will be urgent to help them in case of problems.

In order to manage this relationship in the long term, you should use a customer care solution (CRM). Indeed, even if you have few customers, your memory is not infinite. You can record all your conversations and appointments with all your customers. You will have all the information summarized about your customer during your meetings or phone calls. You can also note important deadlines for them, or simply put a reminder note to yourself so you don't forget to call them from time to time. If you think that these contacts are sometimes fruitless, think again. A customer always appreciates that a supplier contacts them regularly, it shows their professionalism and their involvement. The customer will be reassured in your skills and will recommend you to others. Of course, the goal is not to talk about various subjects but to slip in a word about a new feature or a point to watch. You need to add value to each contact by showing that you regularly look at the customer's account. A CRM will also allow you to share information with your collaborators. This way you can be sure that everyone has the same level of information about each customer. The efficiency of the team will be reinforced. It is not necessary to make a huge investment to have a CRM. There are affordable solutions on the market, based on the Web (SaaS) that can be implemented quickly. If you have never worked with a CRM, you will see that it becomes indispensable once it is launched.

Having a long-term relationship of trust with your customers will even help you in your prospecting. Indeed, by talking to your customers and trying to solve their problems, you will develop techniques that can be useful to you after similar customers or leads.


Educate your customers
The relationship of trust with a customer is essential for a long-term and profitable relationship. Nevertheless, it is not enough to be just "nice" to your customer. You must also bring them added value. How do you do this?
First of all, when your customer is asking, you have to bring them the technical answers. But you have to make sure that everything works well a few days after your intervention. Don't be afraid to anticipate a problem. The earlier you deal with it, the better your customer relationship will be. If you don't have all the answers right away, try to find them quickly from partners or your supplier. At GoodBarber you have access to support 7 days a week. Our team of consultants is very responsive and knows our tool and the mobile market inside out. If you can't do what the customer wants, try to find a workaround. This will still be an opportunity to ask questions and understand even better the challenges they face on a daily basis.
Second, it's best to be proactive. With GoodBarber, you have access to your customer's back office. You'll be able to know if they work a lot on their app, what their stats are, and if they take initiatives with the platform. After studying their app, you can suggest improvements. Or give them tips to improve their usage. The more they use the solution, the more they will ask for improvements or new features, and you will have an added value to bring. Especially since GoodBarber has more than 500 features for app creation. Improvements and evolutions are constantly brought to the tool, which allows you to continuously improve the Customer Experience and show that you are able to advise your customer in an efficient way.
You must be an expert for your customer. In addition to building the app and maintaining it, you must also offer improvements, advice, and solutions to their problems. By staying tuned to the latest trends in the mobile market, you will be able to make these suggestions. The easiest way to know all the mobile trends and the GoodBarber news is to
read our blog
;)
Update your apps
The world of mobile apps evolves rapidly. GoodBarber ensures a strict technical watch and systematically updates the platform according to the rules of the Stores. For that, we make your work easier ;) Nevertheless, you have to be alert to the update of the apps in the Stores for your customers. Thanks to the tracking we talked about above, you should never forget to check that your customer's app is up to date. And this is a very important practice. Indeed, the stores are sensitive to the compliance of the apps with their rules. These rules evolve regularly, so inevitably apps that are not up to date may malfunction. The stores even reserve the right to remove an out-of-date app, but they only do so in very rare cases.

Updating an app is important in terms of customer relationships because you will show your skills and reinforce the confidence of your customer. They will feel comfortable that you are taking care of this for them and will continue to use your services without worry. In addition, of course, it will also allow you to see the apps of your customers that are not evolving and that deserve a little refreshment. This is a very good opportunity to propose evolutions and to charge for new services.

Doing a regular app review will also give you the opportunity to check the app statistics. If you keep a dashboard of these stats, it will be a great indicator for your client to improve their performance. They will of course be grateful to you. On your side, the goal will be to propose solutions to improve the different indicators. Thanks to GoodBarber, you have access to precise stats. You can even integrate GoodBarber with Google Analytics to benefit from even more data and thus, deliver a global vision to each app review. If you do this at least once a quarter, and in a rigorous way, you will always find room for improvement. As we have seen above, using a CRM to manage this follow-up is useful.
Part 2: Value-added services
Of course, listening to and understanding your customer is important in defining their needs and therefore, putting them on the road to success. However, as a mobile app specialist, you can go even further to bring more services and value to your customers.
Create a brand identity
If you're in communications or marketing, the first thing you need to do to make your client successful with their app is to create a strong brand identity for them. Or if it has one, it's about strengthening it.

Mobile is surpassing computers in terms of traffic. Worldwide, mobile users spend an average of more than 3 hours/day on it. This also means that the competition is huge. You don't want your client to think that as soon as they create their app, the audience will flood in. So you have to stand out to be able to catch the eye and interest of users in a volatile world. An app is a great tool to keep the attention of users and build loyalty. But a strong brand identity, an eye-catching design, and a target-oriented message will make your client's app a must-have. And that's how they will engage with you over time.
Conduct marketing campaigns
Of course, brand identity alone doesn't bring in customers directly or users. To reach your client's audience, you can set up marketing campaigns. Even if you are not an expert in this field, you will surely have an easier time than your client to create campaigns.

The target has been identified, and the message is ready: all that remains is to deliver the message. For this, there are a lot of media on the market (online and offline). But to be honest, in most cases, the success of an app is built on the web and especially on social networks.

Again, the most important thing is to know the target audience. Then you can run campaigns on behalf of your client. If you want to reach a professional audience, think about Linkedin. For a young and connected target, Instagram, TikTok, and Snapchat are the most suitable. For a slightly older audience and/or a generic target, Facebook. The king of social networks has nearly 3 billion users worldwide and can therefore provide precise targets with a critical size to be able to run campaigns with significant results.

You can also conduct advertising campaigns on mobile search engines. The advantage is that, by clicking on the ad, the user will be directly redirected to the Store with the direct download link (or to the app if it is already downloaded). This is a great user experience that will delight the end-user. If you are not an expert in marketing campaigns, you can use an external consultant. Your margin will be reduced, but if you are successful, it will be a great lever to keep your customer and sell him other services.

Another powerful tool at your disposal is Push Notifications. This is easily managed from the GoodBarber back office. There are several ways to target the pushes sent and measure their results. Another added value at no extra cost (except exceeding quotas) at your fingertips. You can manage this in whole or in part for your client. Pushes, as they are accepted by the end-user, are rarely considered spam, and their efficiency is formidable.
Study statistics
The logical continuation of marketing campaigns is the analysis of the data from these campaigns. Indeed, if you don't measure your results, it is impossible to know what worked and what you can improve. Thanks to GoodBarber's stats, Google Analytics, and marketing platforms, it will be easy for you to keep an up-to-date dashboard with performance indicators. You will be able to propose evolution strategies in order to optimize the results of your customers' apps.

This is not the most fun part (well, for some people...) but it allows you to pinpoint an abnormally low indicator or a good growth on a target that you thought was not in phase with the app. All these numbers are used to improve decisions based on your clients' goals.
Bring audience to your customers
As a mobile app reseller, you can bring your expertise to your customers. Don't keep them to yourself, on the contrary. The more you share your best practices, the more loyal your customers will be. Since you know the mobile part better than they do, you can provide them with statistical data that will help them find fans or customers. You can, like GoodBarber, create complete documentation in their name to make it easier for them to download their app. For your clients who are well known, you can think about creating a QR code that links to the app in the store. Of course in this field, the number of ideas that can be implemented is infinite.
To summarize, what you need to keep in mind is that if your clients succeed, you will succeed too. So don't hesitate to let them benefit from your personal network, advertise them on your social network pages, to introduce them to professional clubs. Their pride when they show a successful app will also be yours. You will benefit from this, by keeping your customers and gaining new ones thanks to these new ambassadors ;)