No-code, did you say no-code?
Written by Jerome Granados on
No-code is a term that is currently in vogue. Not a day goes by without a new no-code tool being posted on Product Hunt.

No-code, low-code, all these tools are there to allow you to do extraordinary things, without writing a single line of code.

You're immediately thinking about GoodBarber? You're right :) With GoodBarber, you can create an app of your restaurant, an app of your grocery store, an app of your clothing store or an app of your local newspaper without any technical knowledge... but you already know that.

What you may not know is that GoodBarber teams have been offering no-code tools for 20 years! Yes, 20 years ;)
First was WMaker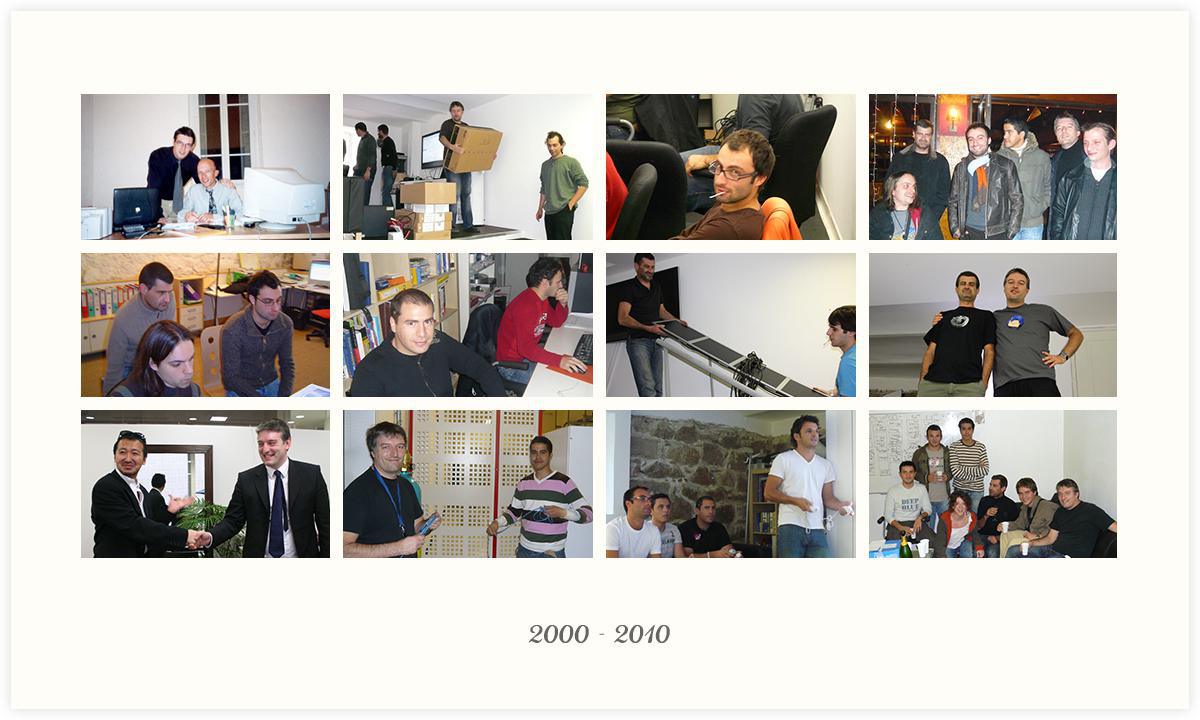 Our adventure began in the 2000s with the creation of www.wmaker.net. WMaker is the first product we built and launched on the market. It's a tool that allows you to create websites.

It's intended for people who are not developers. From a graphical interface, you build your pages by arranging different modules in a template. Then, each module displays your content, or offers navigation options.

During these years, having a content publishing tool to manage your website was not within everyone's reach. To update a page of a website, it was necessary to have a developer on hand. Only established companies could afford it. It was prohibitively expensive for small content publishers.

WMAker's approach was radically new. By offering a hosted tool, whose use was shared by all clients, we were able to offer very attractive prices. Our technology had become accessible to a whole new typology of users. Not developers, but forward-thinking users.

We're among the pioneers to have built hosted tools, accessible from a web browser, and marketed in the form of a subscription. At the time, there was very little talk about SaaS (Software as a Service), and even less about no-code. This way of marketing software was not common at the time.

However, WMaker is indeed among the very first no-code platforms in the world that have made it possible to democratize the creation of websites and blogs!
Already 10 years of no-code with GoodBarber!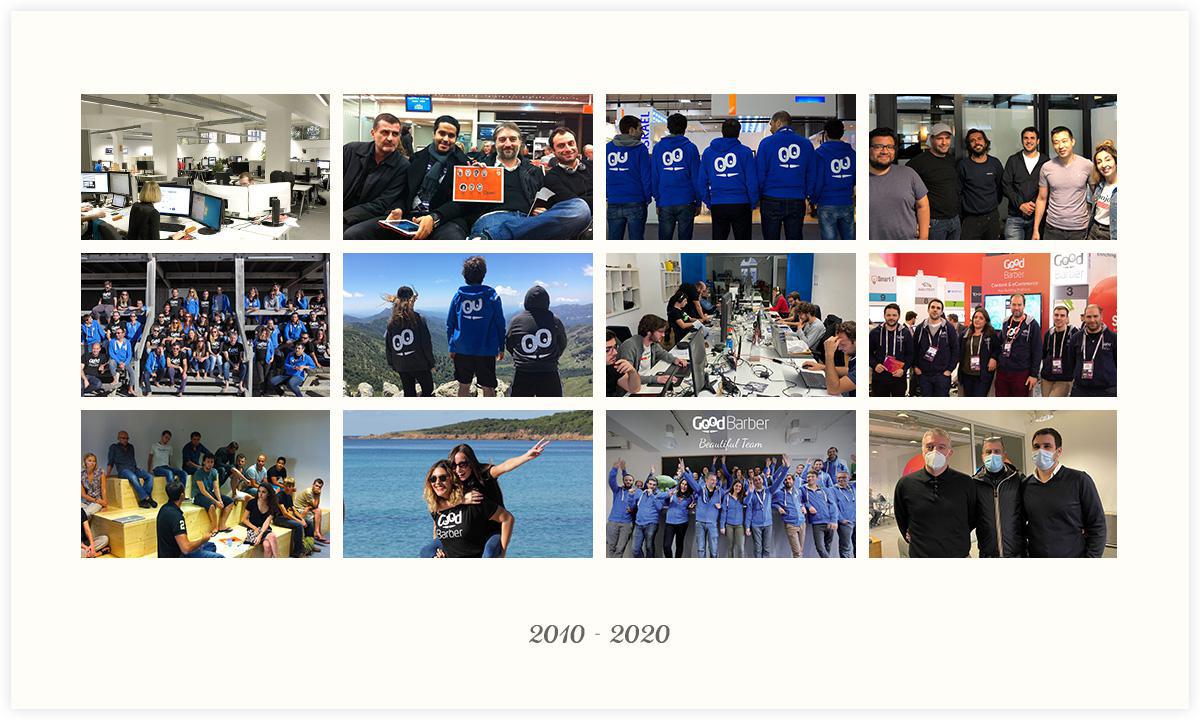 Our desire to make the best technology available to the greatest number of people has never changed over time.

With GoodBarber, this has resulted in the democratization of the creation of mobile applications. We have divided the cost of owning an app by 100. In 2010, owning an iOS app and an Android app could quickly be counted in hundreds of thousands of euros.

The initial idea was to allow the creation of an app from an existing blog.
Very quickly, the first users expressed the need to be able to create an app without depending on an external content source, but above all to create a nice app.

We've worked hard to create a product that allows you to go very far in customizing the design of your app, while following the ergonomic codes of iOS and Android.

More recently, we launched GoodBarber Shopping Apps, to allow local businesses to sell online on mobile.

Here again, our goal is to allow you to have your own e-commerce app, for a great price, while offering a high quality shopping experience to your clients.

The user experience you offer your clients with GoodBarber e-commerce is equivalent to the one they experience on the major web and mobile platforms.
Design a no-code tool
When developing a no-code tool, there are 2 types of users to consider. The users of the tool and the users of the result created thanks to the tool.

To illustrate this complexity, let's take the example of GoodBarber. When a new functionality is considered, the product team must focus its attention on 2 aspects :
The backoffice, i.e. the interface used by GoodBarber's clients to use the functionality
The apps themselves. I.e. how the functionality will work on end-users' phones, taking into account the specificity of each platform (iOS, Android, PWA).

Building a no-code tool means making simple things that are impossible to do for someone without the required technical expertise.

The user experience of each screen in the backoffice must be designed to be as intuitive as possible. The same requirement is required for each screen of the apps produced with GoodBarber.

The effort to simplify involves making clear-cut choices in terms of interface and spectrum of functionalities. This introduces rigidity into the product, in the sense that the user evolves within a framework that is defined by the designers of the no-code tool. Our job is to define a framework that is broad enough to be able to create the app you dream of.

If we look for example at the possibilities to display articles in the app, flexibility is introduced by diversifying the display modes of 2 key pages for this content section :
The list: this is the page that lists the articles. A wide variety of display of the list is possible. With or without thumbnails, square or 16/9 thumbnails, article summary or author and date, etc.
The article page: variations are possible to position the title, the illustration, the date, the author, etc.

Our challenge is to propose functionalities that are generic enough to allow you to realize your project without introducing technical complexity. One of the exercises to achieve this is to analyze all your specific development requests and find the common point that unites them.

This is how the platform develops and evolves.
Long live no-code!
For the past 20 years, GoodBarber has been giving the uninitiated access to the best technology for creating apps and websites. The movement to which we belong is growing every day, and that makes us happy.

No-code tools will allow us to offer accessible solutions to increasingly complicated problems. This democratization of technology is a guarantee of progress that motivates us every day. Long live no-code!