Offer a Live chat support to your users with Tawk.to
Written by Marie Pireddu on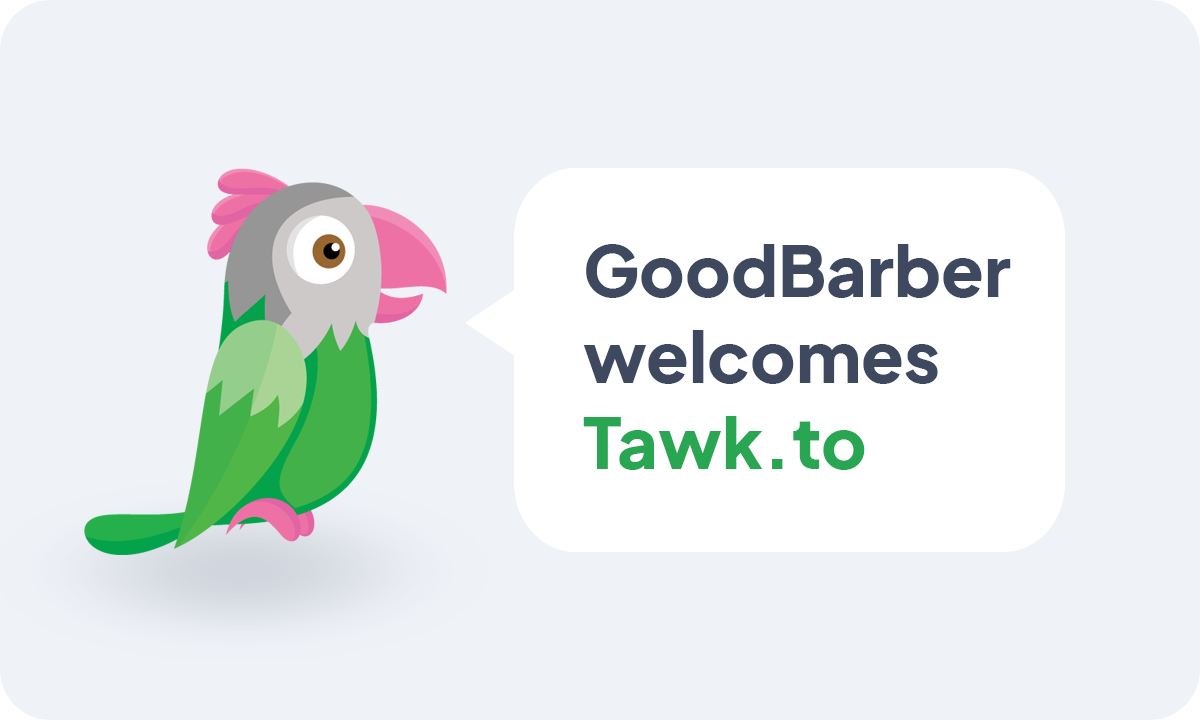 In one of our previous articles, we spoke about the importance of offering a
great customer experience in eCommerce
and how one of the main factors to satisfy your clients is providing great support.
Offering chat support in your app is
convenient for your customers, helping them through pain points and as a result helping you create the best customer experience and higher conversions.
Now, thanks to our latest extension,
Tawk.to
, you will be able to add live chat to your GoodBarber app.
Why
Tawk.to?
Taw.to is a
free and easy way to communicate with your customers
. It allows you to gain valuable insight when you monitor your mobile app visitors in real-time. It lets you add team members to
a single dashboard interface to chat with the visitors on your app.
How to install the Tawk.to extension on your GoodBarber app
It couldn't be any easier!
There are two ways to add this extension in your GoodBarber app back office
From the right side menu, add the section Tawk.to.
From the extension, on the left side menu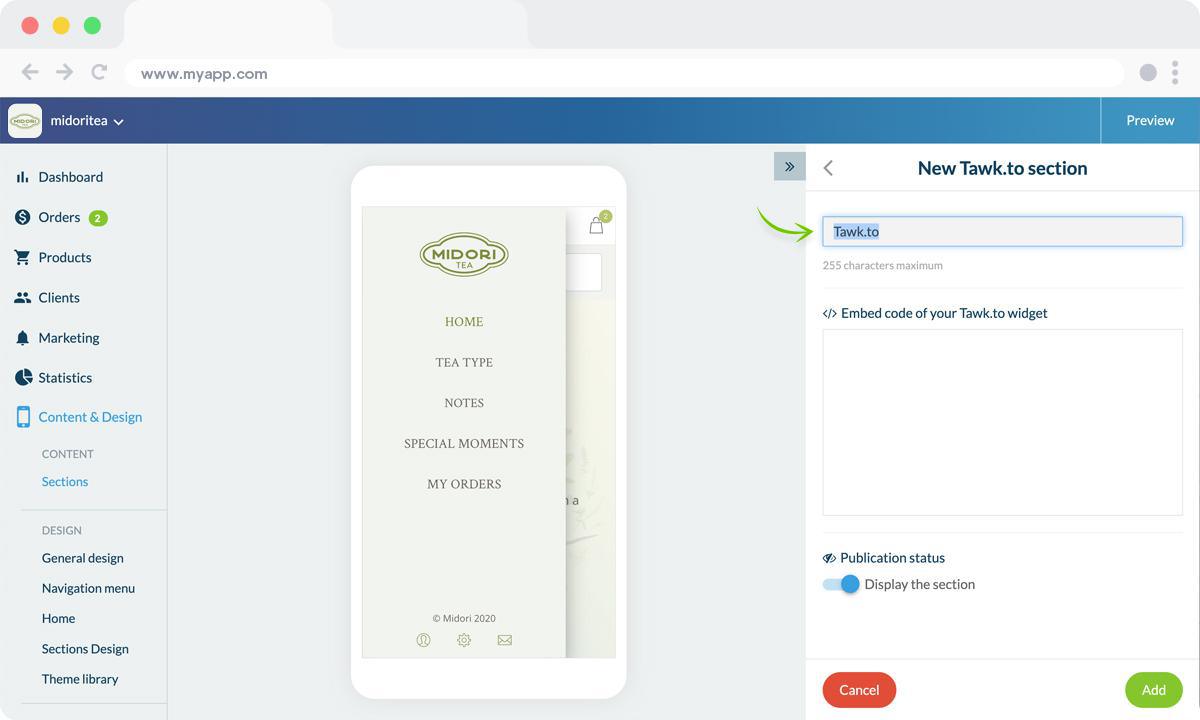 Both these actions will open the section settings panel. Name your section and copy-paste the embed code for the Tawk.to widget.
To retrieve the embed code, login to your
tawk.to account
, and on your dashboard, go to admin and
ask for a new widget.
Copy the code provided and paste it in your Tawk.to section in your app back office.