eCommerce: the importance of providing a great customer experience
Written by Marie Pireddu on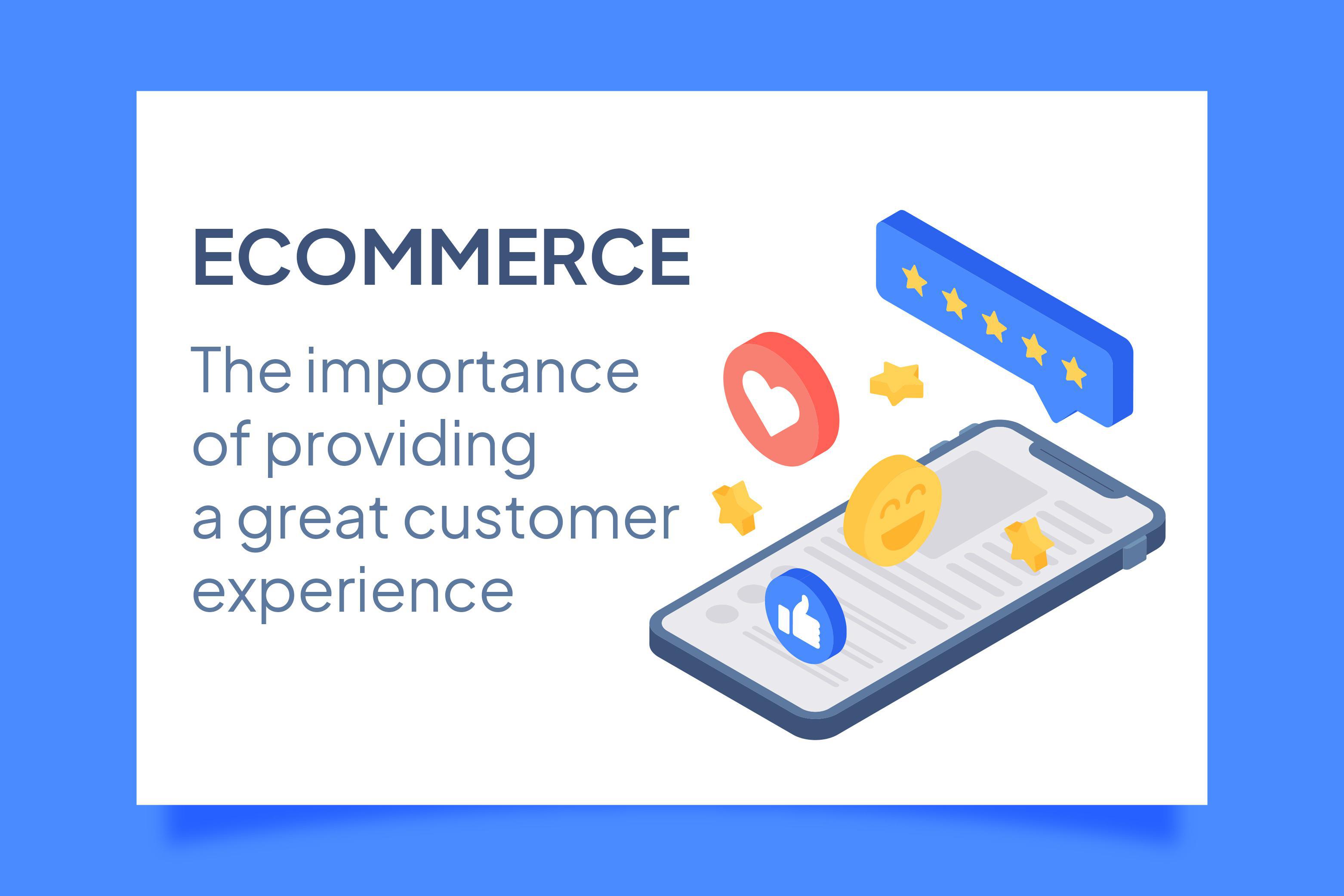 If your eCommerce has been in business for any amount of time, you already know that offering an amazing product isn't enough to survive — let alone thrive.
Yes, the products you offer have a huge impact on the future success of your business.
But you can't rely on product quality alone to attract, engage, and retain your customers.
In fact, product quality is no longer the main reason consumers will do business with a certain brand. By today's standards, it's much more important to deliver a valuable overall experience to your eCommerce customers.
Finding great products to sell on your website and using SEO and PPC ads to drive traffic isn't enough these days. Everybody does that. But to differentiate your business from the competition – to really stand out – you need to be hyper-focused on your customers.
If you want to stand out, stand apart, as a retailer - small or big - you need to be in the business of creating incredible experiences. The commerce piece is just an attachment that happens to make you money.
What is Customer Experience (CX)
Why does Customer Experience matters
The impact of Covid-19 on eCommerce
5 ways to improve your eCommerce Customer Experience
Conclusion
What is Customer Experience ?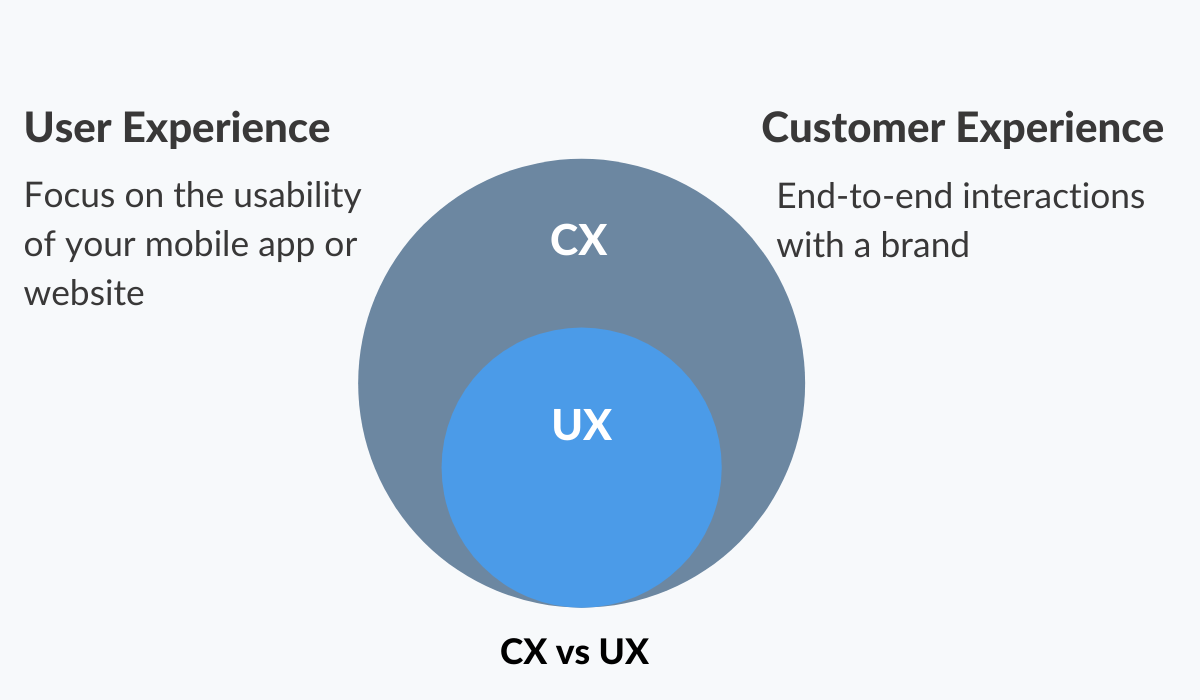 The customer experience (CX) and user experience (UX) are often used interchangeably. Strictly speaking, Customer Experience is in regards to the end-to-end customer interactions with a brand while UX is more specifically aimed at the usability of an app, website, or product.
To put it simply, Customer Experience is the result of every interaction and touchpoint a customer has with your business. It centered around 3 main elements:
Service Experience: how you support your clients via your different communication channels (phone, email, messaging, etc)
Product experience is your product easy to use, are instructions easily found. In eCommerce, this is where your online store or Shopping App plays an important role in this part of the customer experience.
Brand experience: this is all your brand touchpoint with your clients. The look and feel of your brand, the design of your online shop or mobile app, your marketing supports. Let's just say, if people like your brand and how they feel about your app, chances are they'll enjoy their shopping experience too.
Why does Customer Experience matters
Great customer experience leads to happy customers. And happy customers lead to happy bottom lines!

A study conducted by Oracle on consumer and brand relationships found that 86 percent of consumers will pay more for a better customer experience, and 89 percent of consumers began doing business with a competitor following a poor customer experience. Clearly, the importance of creating a memorable experience for your customers shouldn't be overlooked and has a significant impact on customer retention.

The benefits associated with improving customer experience have been even more of an indication that a great customer experience is a game-changer. A report by Dimension Data on customer experience found that 92 percent of companies improving their experience saw an increase in customer loyalty, and 84 percent saw an increase in revenue.
The impact of Covid-19 on eCommerce
The Covid-19 pandemic has been a wake-up call to businesses to include eCommerce in their strategy. Not only the importance of a digital presence but also the necessity to offer a great online customer experience.

Consumers are buying more and more online. Even products that they never thought of buying online before. 50% of customers bought online products they never bought online before, with groceries, household products, and kids' toys topping the list.

With this shift in consumers behaviors, the importance of having a great customer experience strategy is crucial for businesses.
5 ways to improve your eCommerce Customer experience
Offer support and don't hide your contact details. Meaning a Contact or About page is not enough. Your contact information should be easily accessible from most of your app pages. Every page that contains information about your business or your products should contain your contact information, or at least an easy-to-find link to your 'Contact' page. You should also include contact information in the main navigation menu and Home page, and consider adding your phone number or email address to both your 'Contact' and 'About ' pages too.
Flexible purchase and delivery option: simplify your checkout process and contactless technology: GoodBarber features such as Fast checkout, 1-Click payment, and digital wallets are perfect to guarantee a seamless shopping journey. You can also offer several delivery options: Local deliveryto meet the expectations of your local clients but also shipping options that can be customized to fits your needs and offer also free shipping. BOPIS (Buy Online Pickup in Store) has shown to be very popular especially during the holidays season when shoppers are often rushing to get presents sorted. Our click & collect add-on is here to answer this demand,
Clear and detailed Return & Cancellation policy: The challenge of online shopping is that the customers cannot try on or try out your product before they buy it. So they need to feel confident that they will be able to send purchases back and in an easy way. So make sure you offer a fair, easy-to-find, clear returns policy. By default, all the legal mentions and policies are located at the end of your app Home Page. You can of course change that if you prefer.
Ask for feedback: There's really only one way really easy way to pinpoint the exact areas where you can improve your customer service,: collecting customer feedback. Direct feedback will help you understand what your customers like and don't like, what can be improved, and how to do it. By asking for feedback, you're also showing them that you care about them and their experience. Our Form section allows you to create feedback forms or surveys and customize them exactly with the questions you want.
Optimize your product pages: Improving the eCommerce customer experience includes maximizing your product pages. In eCommerce, shoppers don't get to see or touch the product before they buy it. Your product page should give them all the answers they're looking for. Create a comprehensive list of features and their benefits. Potential clients want to know everything about their potential purchase and how this product would improve their everyday life. Use short sentences and bullet points. Your clients want to find out what your product can do for them quickly. Don't forget to include beautiful product images to attract the attention of potential clients. You can find out more about how to optimize your product pages in this article.
The last bit of advice, try to stay close to our template as every GoodBarber template has been designed to offer the best customer experience possible to your clients.
Conclusion
Finding ways to improve customer experience needs to be part of every eCommerce strategy. It's one of the best ways to make your brand stand out from the competition and encourage customers to purchase more and often.
GoodBarber offers you all the tools you need to create a successful eCommerce app.