Offer ads-free content to your subscribers
Written by Marie Pireddu on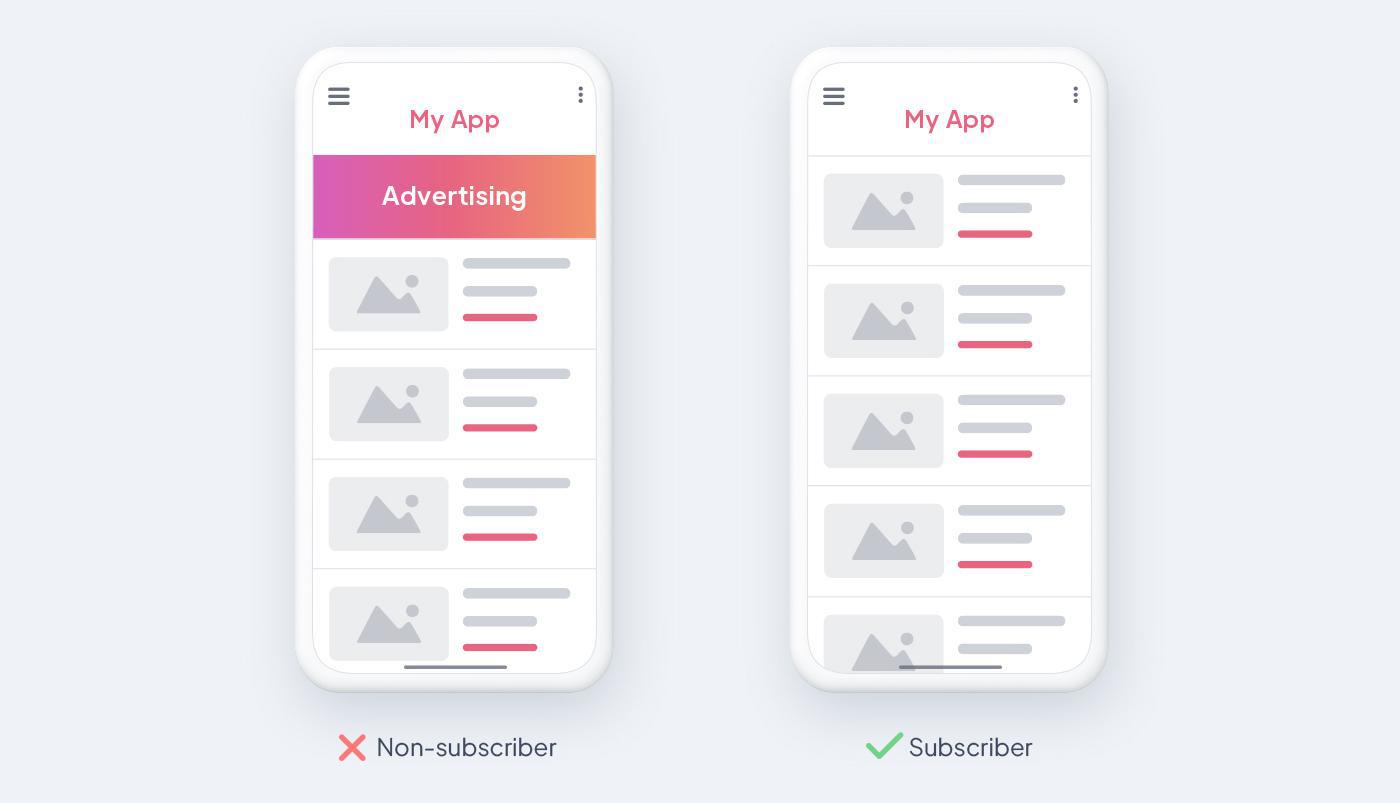 A subscription-based model is just one of the revenue models that have become an increasingly popular strategy for monetizing apps, in which users subscribe and pay a regular monthly fee for access to exclusive content on the app.
This has proven to be a successful strategy for some
newspapers
, for example. On the other hand, apps offering a subscription model have to continually improve their offering either with new content or new perks, to retain their users.
Since users are paying a monthly (or weekly, or annual) recurring fee, they'll expect more than they would from a free app. When asking users to pay a fixed fee for access to exclusive content in your mobile app, you have to continuously provide new content and/or features for the user.
It's essential that you make it clear to your users that you're in this for the long haul! Consistent updates and bug fixes aren't just nice-to-haves, they are must-haves. Adding new features or offering your subscribers perks will keep them engaged and make them loyal users.

One of the most popular incentives to subscribe to an app, besides exclusive content, is the possibility to remove ads.
A study (source Statista) shows that 29% of US users are willing to pay more for a service if that meant avoiding advertising.

You can now offer this on your GoodBarber app!
Disable ads in your GoodBarber app for your subscribers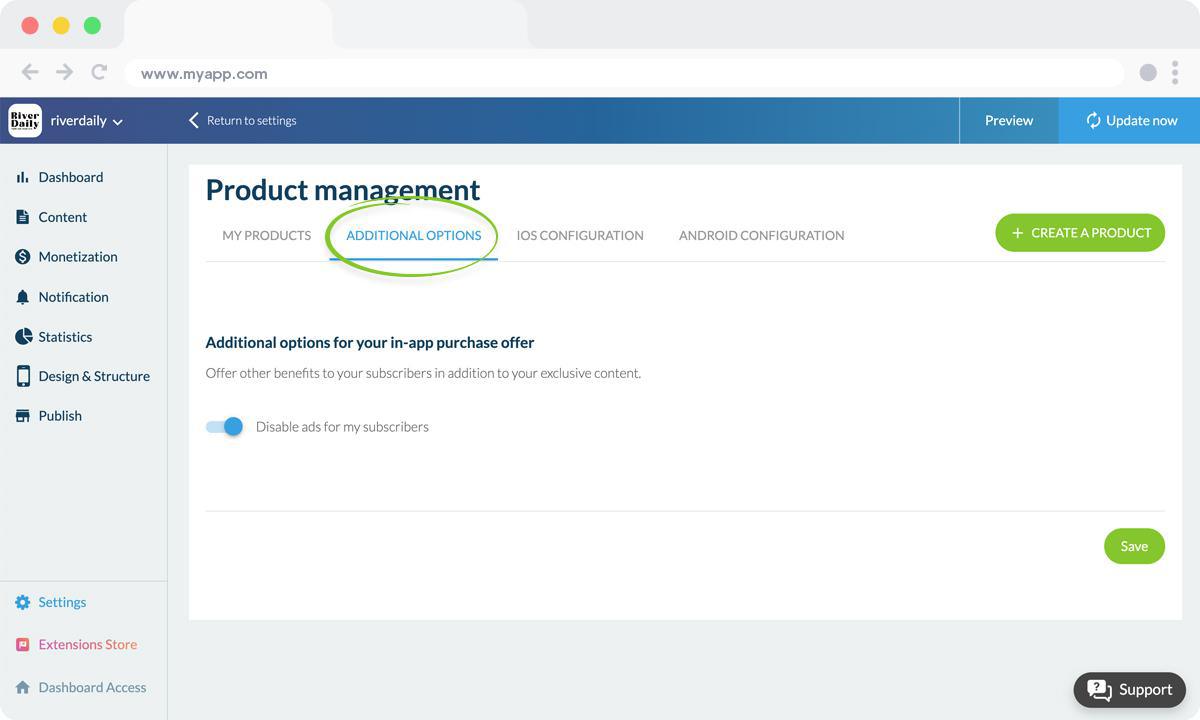 We've just added this feature to apps using the
In-app purchase extension.
In the In-app purchase settings guide > product management, you can now see a new tab "
Additional options
". From there, simply toggle the button to disable ads for your subscribers.
Don't forget to advertise this on your subscription page. Another reason for your users to subscribe to your app and access ads-free exclusive content.
You have now two different options to monetize your app:
- Earn money from advertising from your non-subscribed users
- Earn money from your content with in-app purchases combined with the ads-free content incentive.