Responding to the #1 Sales Rejection : It's too Expensive!
Written by GoodBarber Team on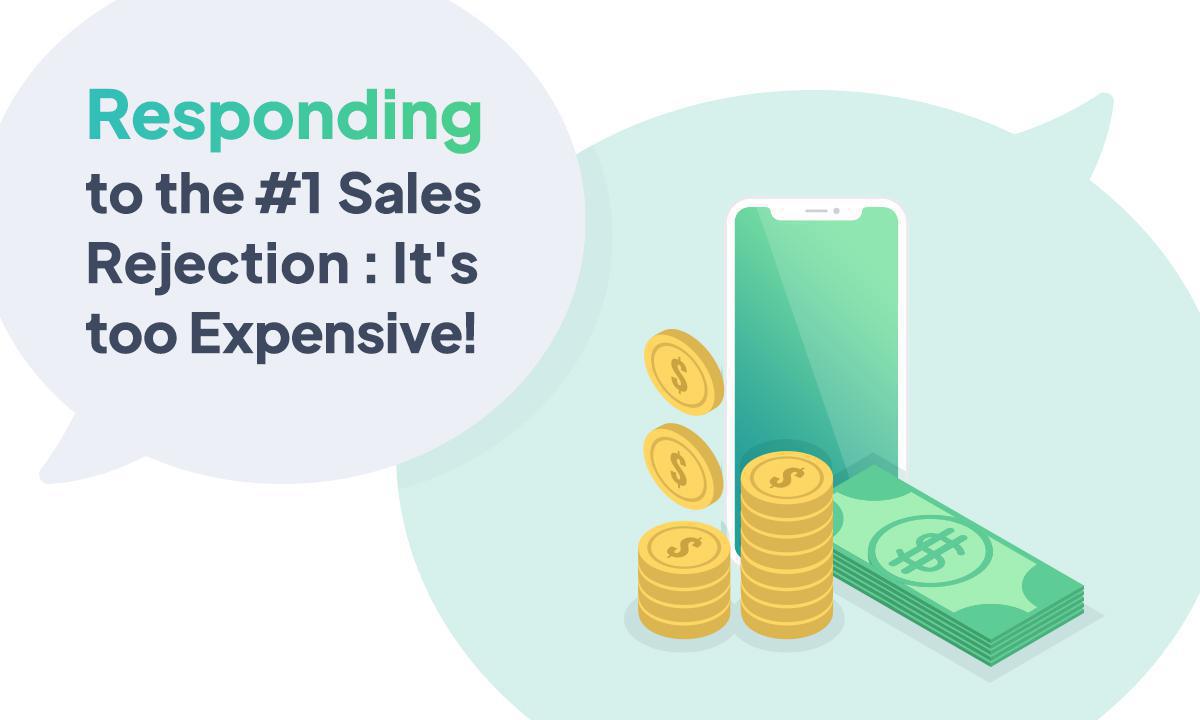 One of the biggest challenges agencies face is managing to convince certain clients that a mobile application is a worthwhile financial investment. For small businesses with limited funds, an app is not considered a necessity for their business strategy, but more of an expendable luxury.

You're already well aware of the standard selling points—
loyalty cards, geofence notifications, coupons
, etc., but there are a few other overlooked tools built into the platform that can serve as your sidekick, helping you demonstrate profitability during all stages of the customer's lifecycle.
Internal Ad Server
There are two ways to include advertising within your app : activating the presence of external ad networks or creating your own campaigns via the internal ad server.

External ad networks are a good option for certain projects, but their downfall is that you do not get to choose in advance exactly what advertisements will appear within your app. For the purpose of small businesses, usually it makes more sense for them to team up with other local brands to create mutually beneficial campaigns that offer maximal relevancy to the app users. The internal ad server puts the basic economics concept of the profitability of complementary goods into a real life situation.

For example, imagine a coffee shop that regularly hires a live music group to come play, and maybe even features them in their app as background music. Why not display a banner to advertise ticket sales for this group's upcoming show? Both parties benefit—the coffee shop earns a bit of extra cash from this campaign, and the music group promotes their concert to what is likely their target audience.

ROI Calculator
Many resellers have a love-hate relationship with the Add-ons store—the features it offers are exactly what clients are asking for, but a big source of concern comes from the fact that not all add-ons are free, leaving them in a slight predicament. How should these extra expenditures be managed? Should the agency just swallow the cost to avoid upping the price tag for the client?

Everyone has their own way of handling this situation, but if you have (and you do!) the means to show solid evidence of how the feature is profitable, it is very acceptable to pass this cost along to the client.

When the business features such as the
loyalty card
and
club card
are activated, another menu is opened in the backend called "Statistics". Here you can find an estimation of what earnings the features have brought as well as stats on user activity with these features.
So perhaps the solution to this dilemma lies in this tool : why not create an agreement with the client something along the lines of allowing them to use the add-on for free initially as a "test", and then agree on a price to be paid once the tool starts showing encouraging returns?
Everlasting Leads
While you cannot put a number on this final tip, data is something every company values greatly. By exploring the user base management tools available, you can demonstrate value to your client that can extend well beyond the lifetime of their app.

Activating the option for users to sign up and create a profile in the app, opens the doors to a lot of insight that can be gained. Adding custom fields to the registration step (beyond the standard age and location ones) can more narrowly define and qualify user interests and preferences, their lifetime value to the business, probability that they will be returning clients, etc.

Once the user base starts to grow and you have a solid inventory of data in the backend, this list can be exported, so it's yours (or your clients') forever. The exportation can be later used for creating email lists and in other communication strategies. Even if the client decides one day that an app no longer has a place in their business model, they will be happy to know that the cash invested was not for nothing, as they gained a very precious database of qualified leads.
These tips should be considered supplemental, or "add-ons" to the solid base every agency must have, which is a well thought-through pricing model. It may not be the most simple or apparent one—real strategy evolves when the research has been done and attention to unobvious details is paid.