Restrict access to your PWA with a password
Written by Muriel Santoni on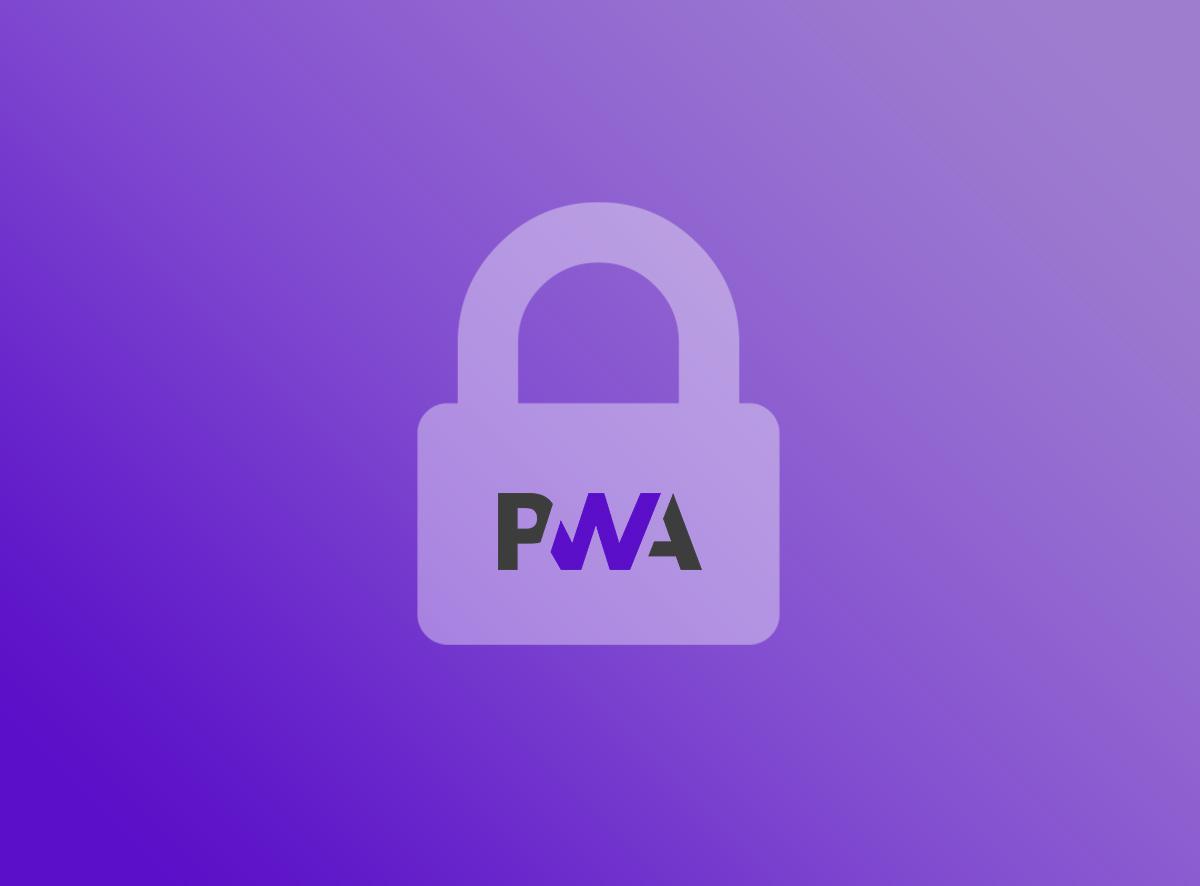 You know that
Progressive Web Apps are accessible via a URL
, indexed by search engines, and can therefore potentially be used by all web users.
This is a huge advantage in terms of visibility and audience acquisition in most cases, however in certain situations, it can actually be a setback.
Maybe you want to
take advantage of all the perks of a progressive web app, but for its content to be available only to a private audience
, like in the case of enterprise apps?
Now it's possible, thanks to a new feature:
Add a password to your Progressive Web App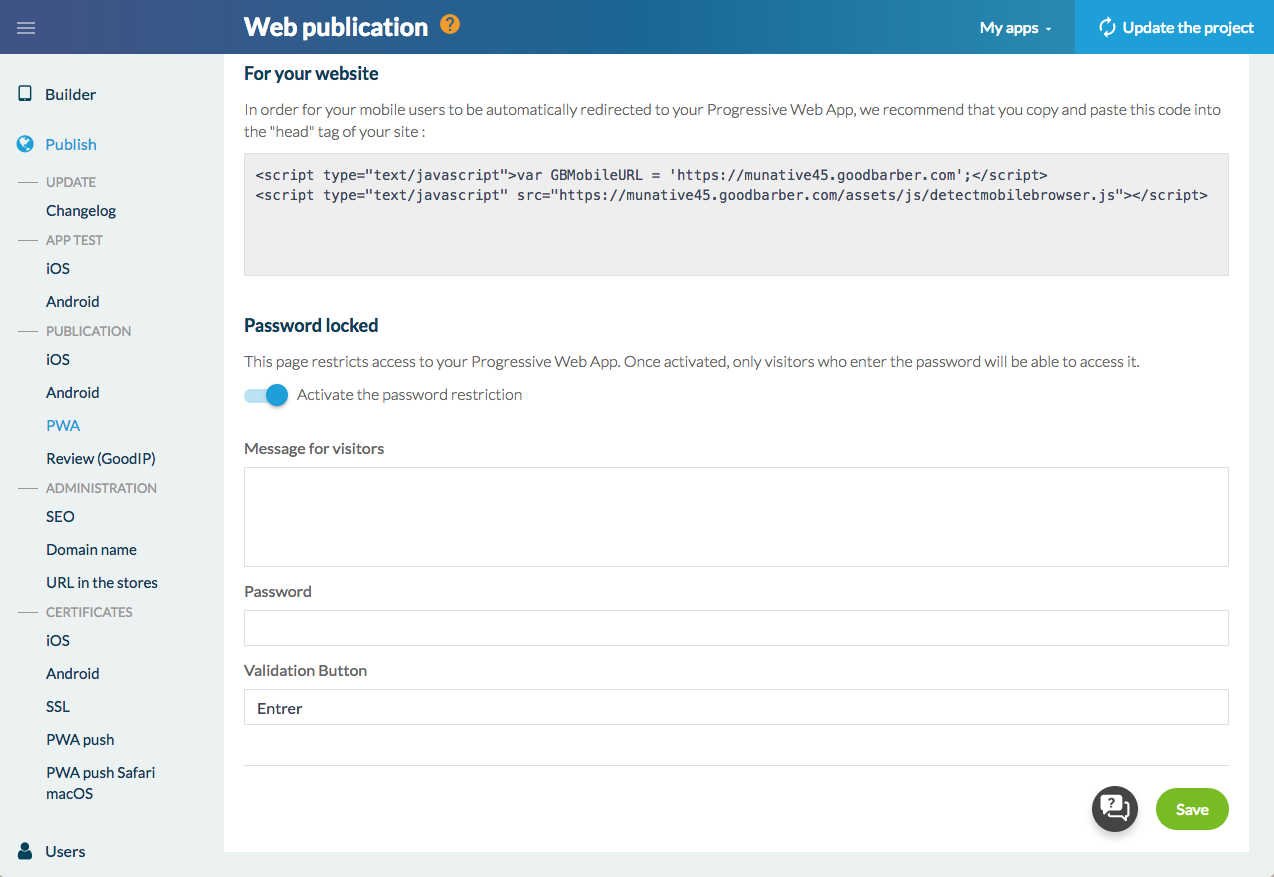 When it comes time to publish your Progressive Web App, in the menu Publish > Publication > PWA, a new option is now available.
New fields will appear once the password lock is activated, allowing you to create the password associated with your PWA, set up an explanatory message for visitors, and to customize the action button.
This way, you can communicate a unique password to your users so they can visit your Progressive Web App. No more excuses for not taking full advantage of Progressive Web Apps, even if your app isn't intended for the general public!