Promoting your PWA : The Power of the URL
Written by GoodBarber Team on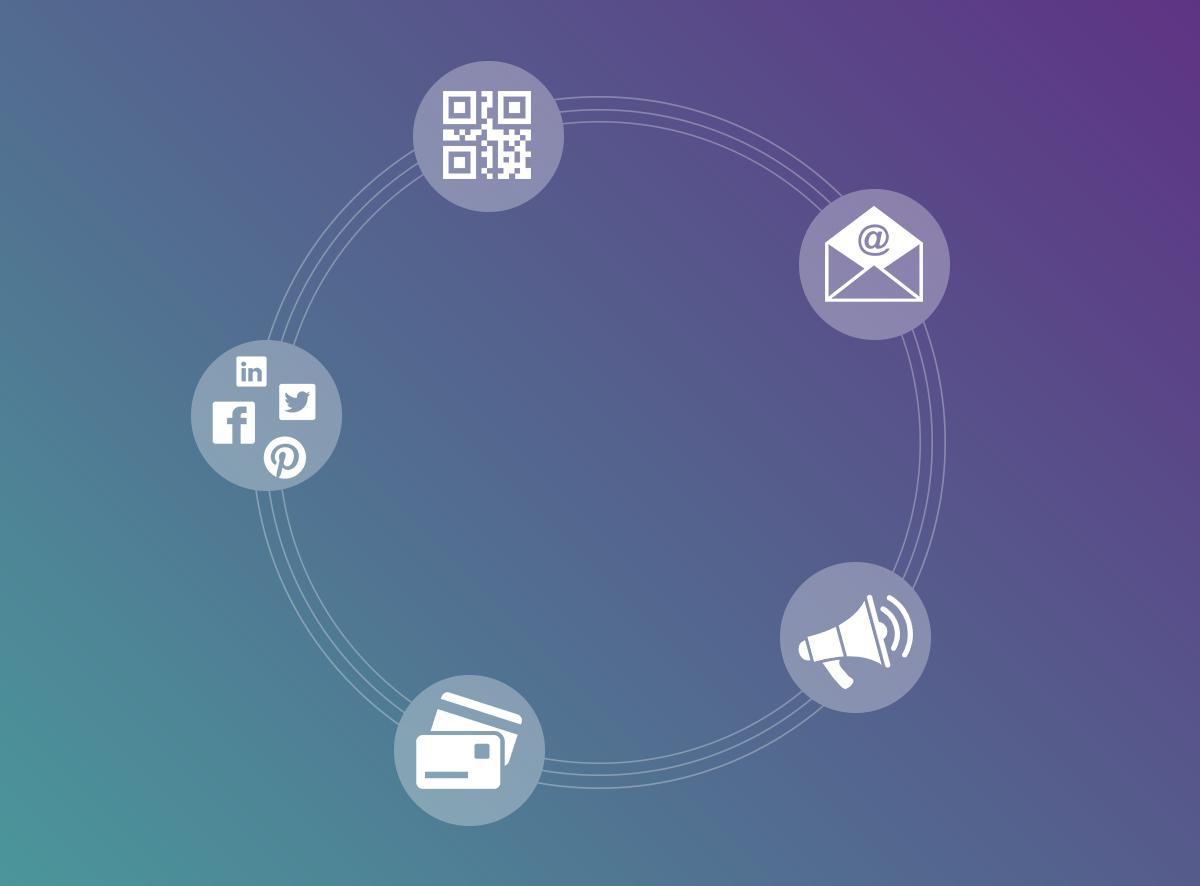 One of the major
perks of PWA's
is how easy they make it to acquire visitors. The first reason for this being that PWA's turn up in search engine results, and the second being that their access gateway is a simple URL that you can easily sneak into endless spots, many of which are so often neglected. With such convenience at one's disposal, missing out on any of these basic opportunities to promote isn't an option!
Referrals
One of the most tried and true ways of bringing traffic to a site is through referral links. Whether that's done through strategic link exchanging, paid links on reputable sites, or by guest posting and including a bio link, if done well, this source of traffic often proves to be one of the most worthwhile. If possible, having these links be dofollow (as opposed to nofollow) is ideal, as they'll give you more of an SEO boost. However, nofollow links are valuable too and are nothing to turn down. Deep linking is a valuable tool that can't be taken advantage of everywhere–trying to include a link towards a native app, for example, will prompt the user to install and most likely disrupt their train of action, ultimately preventing them from reaching the final destination.
Social Media
Social networks are a business' most powerful platform for broadcasting content, so skimping here is out of the question. The obvious first step is to make sure your PWA's URL is clearly displayed in all of your social networks' "about" sections, but take it a step further with the following options :
Change up the link in your Instagram bio every couple of days to take users to a specific piece of content in your PWA corresponding with your recent posts.
Kill two birds with one stone : incentivize your existing users with loyalty cards by requesting they share a defined URL in your PWA in exchange for earning points on their loyalty cards. They get one step closer to earning a reward while you get valuable exposure and traffic.
Create contests or giveaways on social media in which users can enter via shareable link participation.
Directory participation
Go on a mission to track down any and every source aggregating businesses like yours in your area, and get your URL displayed in them asap. The big ones are obvious (TripAdvisor, Yelp, Foursquare, Angie's List, Google My Business, etc), but also keep an eye out for container apps or other local directories which your business could be a great addition to. Most of these are completely free to belong to and are often one of the most consumer-trusted sources for local business needs.
Advertising
When you're ready to take the leap into the
realm of advertising
, there is no shortage of options available. The platform(s) you choose to invest in will depend on your audience, but as a rule of thumb, businesses in almost any industry can benefit from display or search engine advertising on Google or other search engines.
Beyond that are social media advertising options (such as on Facebook, Twitter, Pinterest, or Linkedin if professionals are your target audience) as well as delving into various complementary sites you believe your potential customers may visit to find out what kind of
advertising options
they have available.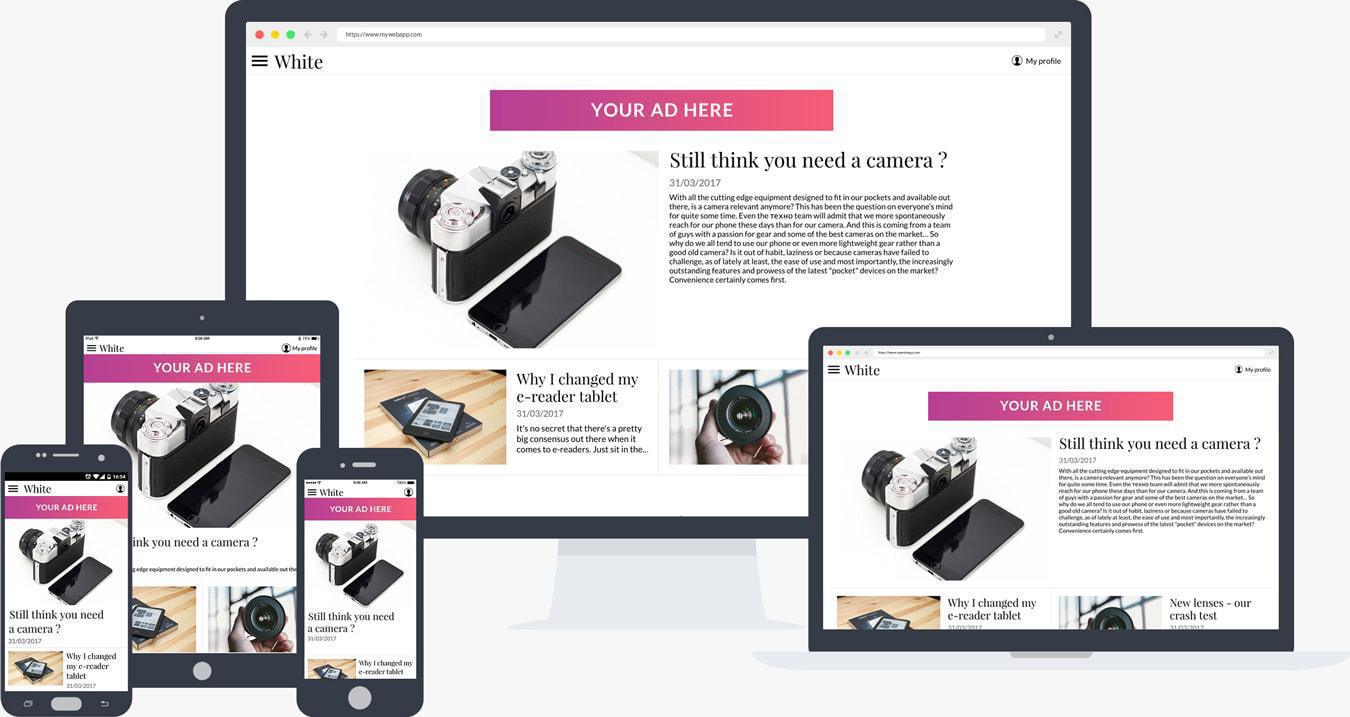 Email marketing
Whether the members of your email address list come from newsletter signups, landing page visits, or are existing customers, the value of this list and the PWA promotion opportunities it brings should not be underestimated! Creating a strategic newsletter in which you can insert various links to your PWA is not only a way to bring in new visitors but also to point existing ones in the direction you want. Depending on the provider you use, you'll have access to various stats that will give you further insight into what your users want to see more and less of.
Omnipresent display
Don't miss out on the host of often overlooked spots that will cost you nothing to promote your PWA in. Your email signature is the perfect place to start–considering the number of outgoing emails we generate each day, you can't afford not to take advantage of this complimentary space. The next obvious spot is on your business cards or other physical handouts/displays (brochures, flyers, etc.). While not clickable, it still puts the attention on your PWA's URL and recipients or viewers of these materials know exactly where to go to find you….in any case it's undeniably more doable than trying to promote a native app on a business card!
QR codes
You can place a
QR code
virtually anywhere to give users instant access to your PWA–on another website, on business cards, on an advertisement in the metro, on museum exhibits, in a menu, you name it. Direct users either to the home page of your PWA or to a specific section/piece of content related to the source they're coming from. With a little bit of creativity, this feature can become extremely versatile and fulfill a huge range of needs.

The hyperlink has proven time and time again to be the most powerful model of distribution as we can see in the enormous success of the internet, which works out nicely since it is the basis of PWA circulation as well. PWA's are like going back to the basics with a twist, the power of the URL is infinite and with the advancements in technology made everyday, we keep gaining continuous access to these possibilities.