Agency Tips - How your agency can leverage advertising
Written by Jiann Venturini on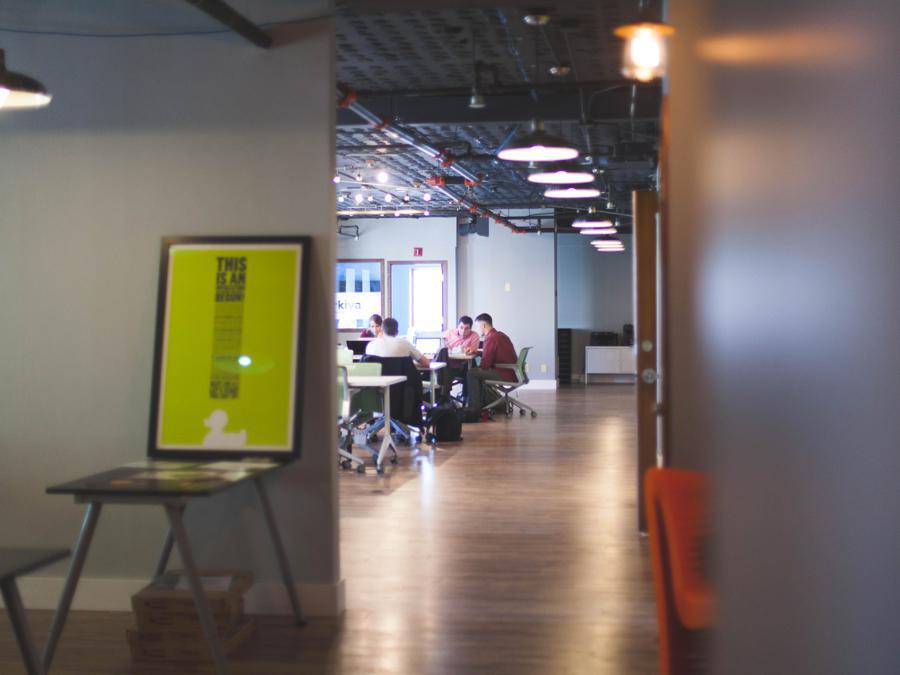 Make sure you have the right target
Whose attention do you want to grab? It may seem like an obvious question to consider, but it's a highly important point to ponder as it will serve as the basis of your advertising strategy. In advertising, one size does not fit all—for example, a large corporation would never use the same strategy as an SME.

Once you've defined your audience, you're already halfway there. As for the rest of the work, there are a few key points to consider :

What is your strongest competitive advantage?
What is your added value?
Where does your expertise lie?
What are the profiles of your existing clients?
Why would a customer go with you rather than a competitor?
Once you've responded to these questions, you're ready to determine the types of clients who'd be interested in your services, and you can start segmenting them.
Different audiences, different platforms
One of the reasons that well-defining your target is so fundamental is that its conclusion will play a big role in allowing you to choose the most well-adapted platform for your advertising operation. For example, if you've determined that your clientele is on the younger side, a media source such as Twitter may be the go-to. If you're targeting professional organizations, Linkedin may be a more relevant direction to head.

Here is a brief list of the most commonly used advertising spaces, along with their pros and cons.
​Google / Bing
Pros
Keyword targeting
Detailed campaign tracking
Several campaign segmentation options
You have a lot of control over your strategy and access to extensive data
Cons
Even the most minimal budget needs to be a substantial one
There is a lot of competition
A significant time investment is required, and careful, thorough tracking is needed in order to make a profit from the budget you have to work with
It can be challenging to properly target an audience
Facebook
Pros
Precise, detailed targeting
Easy to access and use
Accessible for budgets of all sizes
Cons
Facebook stats are often overstated
Mixing business and Facebook is not a universally accepted concept—this various from culture to culture
Facebook's specialty is helping you to gain notoriety, but the benefits of this don't necessarily present themselves in the form of sales results
Twitter
Pros
Attractive targeting options
Accessible for budgets of all sizes
Allows you to start conversations amongst the community
Cons
Twitter stats are not always the most reliable
The tools Twitter offers are not all available in every country
Limited audience
LinkedIn
Pros
Professional audience
Therefore very appealing targeting
Possibility to create buzz around a brand
Cons
Very expensive
Best for targeting niches
Difficult to make a profit from campaigns
Measuring ROI, defining CAC
If you are not familiar with advertising, these acronyms probably don't mean anything to you, but they will soon be your best friends!
ROI stands for Return on Investment. Basically, this is what allows you to know if your
advertising strategy
was a success or not. The calculation is very simple—all it involves is measuring what you've gained vs what you've spent. If you've spent $1,000 in advertising and then bill clients you've gained thanks to these ads $10,000, your ROI is positive and the operation can be considered a success.
The challenging part of the calculation comes when you need to determine what kind of revenue your advertising expenditures have generated.
Sometimes things are nice and easy and you can easily find out the click-rate or conversion rate of your ad (the percentage of viewers who saw the ad and then clicked, or who contacted you following this click), in other cases, measuring the impact is more difficult (for example, you display an advertisement banner, your prospect sees it, doesn't click, but visits your site afterwards because he had seen your ad).
Overall, the different indication tools at your disposition can give a good idea of the level of efficiency of your campaigns, but beyond that, an increase in visits to your site and contact with leads you may notice, as well as changes in sales, will tell you if your campaigns are effective or not.
Often times when first evaluating campaigns, our eyes tend to go directly to the expenditures. However, the amount spent is not the best indicator of this—there is a better one known as CAC.
CAC stands for Cost of Acquisition of a Client. If you spend $1000 and in return you get 100 clients, the CAC is $10. According to the prices you charge, you'll quickly be able to figure out if this is profitable.
The CAC is also a good indicator to use when setting objectives.
How much should I spend?
Understandably, most enterprises don't publicly state the amount they spend on advertising (which is okay, because as we saw earlier, this number doesn't mean much). However, it's important to know that based on your budget, certain platforms are more suitable than others.

The examples below are generic. You'll always find exceptions (especially for niche products), but as a general rule, they can give you a good indication of typical trends.

If you want to launch a campaign with Google AdWords, spending any less than $500 per month pretty much guarantees that you'll be highly invisible. Google is an extremely competitive space, especially in the new technology sector, but more important than the maximum monthly budget is the regularity of campaigns. Launching a 2 week AdWords campaign every 3 months is counter productive. Campaigns get traction from seniority, so a "fragmented" diffusion of ads will end up costing more for less attractive results.

Facebook & Twitter are more accessible. Running short campaigns with a small budget is a good way to see trends before investing more. Facebook also allows for more creativity.

LinkedIn is more cost-demanding than Facebook or Twitter but doesn't require the regularity that Google does.
What can we make from all of this?
In the end, there's no perfect strategy and no guarantee that running ads will bring a return on investment. These channels take time, investment, and decent follow-ups to deliver what they promise, but what they do guarantee—displaying the right message to the right person can be a considerable asset to
your brand's promotion
.