SaidaOnline, a famous news app made in Lebanon
Written by Jerome Granados on
Khodor, who are you and what is SaidaOnline ?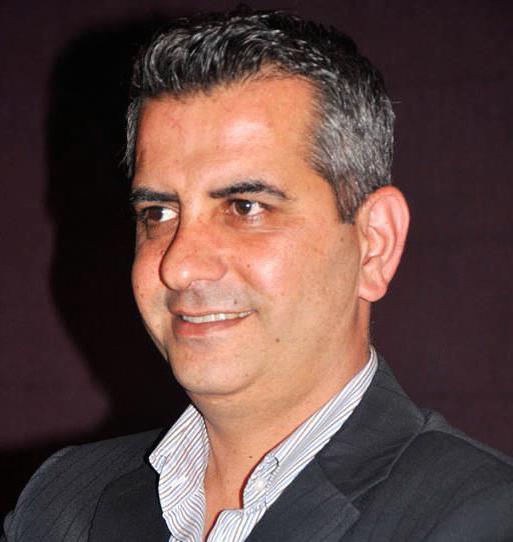 My name is Khodor Zahra and I am an engineer. I live in Lebanon, I have a Master in Data Technology and I'm the CEO of Saidaonline.com the most popular website in my city. We cover the main local news and events for whole country of Lebanon and also the Middle East.
The company was founded in 2007, we have grown with lots of success since then, to the point that we we count about 30,000 daily unique visitors, and 150,000 page views per day.
Is it difficult to manage a such an important website?
If you are talking about the technical part, it is not so difficult for us because I developed our website with a user friendly backoffice that provides us with the basic tools for managing the website. This enable us to be very fast in the publication of posts.
The main problem for us is that we need to be online 24 hours per day because we have readers from all over the world.
Why did you create an app? What's the main goal of it?
We gather a lot of good statistics from our website, these help us understand more about what our users are looking for and how they arrive to our website.
Analyzing the trends in the past two years we have noticed that mobile users these are constantly increasing, this is surely due to the growth of the smartphone market.
The most recent data reports that the 70% of our users are using their mobile phones to visit our website, so we decided we had to provide them with a beautiful app to give them with immediate access to our articles and improve the user experience.
Our main goal is to keep our visitors up to date. But to please users you must have a high quality app to convince them to open the app every day. Your app also needs push notifications to tell to users about any new important posts.
How was your experience with GoodBarber? What's your favorite feature?
My experience with GoodBarber is great. GoodBarber's team works with their clients as they are family members, the support is great and the communication of the website is very friendly.
When I used GoodBarber for the first time, some options that were very important for me were not available so I asked them what we could do and they found a solution with no additional cost, and now I'm 100% satisfied with my app. It is the best of its type in my country.

My favorite feature is the possibility to add an external link into push notifications; this option is great and you will not find it anywhere else.
What advice would you give to someone who wants to create an app?
If someone want's to build an app I would advise to try GoodBarber.
Using the 30 day free trial period you can build a real app in a test version and have all the time to discover the options they offer before deciding.
And anyway if you have any doubts, just ask to the support. Rest assured that they will find a solution.