Showcase: Trésor Sonore, audio ressources about Christian faith
Written by Jerome Granados on
We asked 5 questions to
Jean-Micaël Saltzmann
from
TrésorSonore.com
about how he uses GoodBarber
What is Trésor Sonore and who is the community behind it?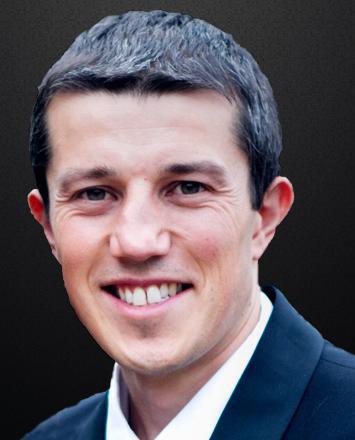 Originally, Tresorsonore is a website. It aims at gathering all kind of audio files related to Christian faith. It can be testimonials, conferences, sermons or audio Bible. All that ressources are organized by theme, speaker, events, and then are available to streamed or downloaded for free on tresorsonore.com. Many associations churches or french radios give us their recordings because they want to expand visibility and centralize all those treasures to make them available more easily.
More than 7000 recordings are available today.
What's your main goal with your mobile app?
With our app, our goal is to enable our users to access directly to last recordings sent in each category. We made the most popular sections of the website available in the app. In each section, the last recording appears in the top of the list. The regular user knows immediately if there is something new. The occasional user can listen to the last 15 recordings in each category. The app gives the tile, a summary and, of course, the audio.
What advice would you give to someone so that he succeeds in creating his app
To give pieces of advice to others, you need to have succeeded first, and honestly, I don't know if I have enough feedback. For sure, content is key. The app is just an empty shell, as beautiful as it could be, but if it remains empty, it's useless. That said, GoodBarber is so easy and handy to use that you just need to follow the tutorials in order to create a great app, even if you don't have any coding skills.
What's the feature you like the most?
The main benefit for us was a submission process to store totally handled by goodBoar on our behalf. We already had a previous experience with one of GoodBarber's competitor, and it was a terrible experience. At GoodBarber, they care care of everything!
Another good point is the reactivity. When you throw a question to the support, the answer always comes very quickly. this is priceless.
Would you like to share one more thing with our users?
Like I said above, we had a previous experience with one of your competitors, and we are very happy to have switched to GoodBarber. GB has it all: features, simplicity, reactive support, support in your native language, and very affordable prices.
Good luck for your app project, God bless you and see you on
www.tresorsonore.com
!