SR Online: community for the support of the Stade Rennais Football Club
Written by GoodBarber Team on
Can you present Stade de Rennais Online to our reader?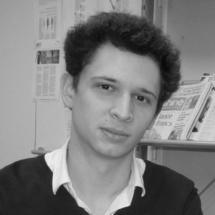 Stade de Rennais Online is a independent website about news on the Stade Rennais Football Club, that exists since 10 years.
The website now has a large community of supporters and we recorded 6.5 million visits in 2013.
Which is the first goal you would like to get with your SRO app?
Our mobile app has only one goal: consent to our readers to have easy and fast access to all the last news published on the website (articles, flash news), wherever they are. It permits also, thanks to the push notifications, to inform them, in real time, about the result of a match, about the team composition, the same evening or whenever it is communicated, or about important news about the club (specially away match).
Which advise would you like to give to our users who want to create a successful app?
I think that it's important to take the time to have a look to all the functions that GoodBarber provides and to test them, in order to understand what is possible to do. Then watch some showcases for takes inspirations from the apps already created, and finally read carefully all the online helps where everything is explained very well.
In my opinion is better create, as first app, something simple and efficient. Then you can develop it, depending on the users feedbacks.
Which is your favourite GoodBarber function?
I really love the push notifications. They allow us to send real time news to our users.
But in general I really appreciate all the service provided by GoodBarber: the interface and the design are very nice. Above that, I have to say that I discovered GoodBarber more that two years ago, and since then the service is been constantly developed with a lot of functions and news, while maintaining its ease of uses.
Do you want to share something else with our readers?
Yeah! Just one word about the support: Super! It is very responsive and efficient. It's really a surplus when you have to uses this kind of services.