Testflight alternatives for Android
Written by GoodBarber Team on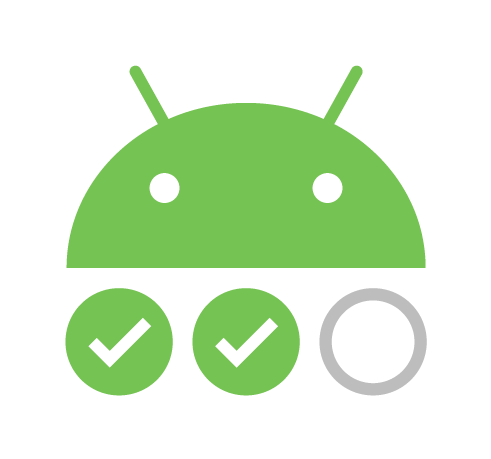 Before an application is released for all users on the App Store, it goes through a series of builds and feedback. This feedback is essential to improve the user experience and eradicate any bugs that may affect it. Testflight is a beta testing app, makes it easy for developers to test their apps and collect essential feedback. The tool comes with numerous features that make it extremely easy to get the App market-ready as soon as possible.

While the TestFlight tool initially supported both iOS and Android applications, it dropped the latter when Apple acquired it. Since then, the search for the best TestFlight alternatives for Android app testing has been going on. Therefore, this article will highlight what TestFlight does and what are the best TestFlight alternatives for android app development you can use.

What is Testflight and What Does It Do?
Before we look at the best TestFlight alternatives for Android, let us discuss TestFlight and why it is loved by a plethora of developers and testers. The TestFlight application helps developers generate vital feedback from multiple testers that use their application before launch. Developers can upload a beta version of their application to App Store Connect, after which testers can install the beta version and provide feedback using TestFlight. The TestFlight applications extend support to both internal and external testers, giving them the capability to test over 100 apps at a time while testing multiple builds simultaneously.

Developers can invite testers either through a direct email or a public link. While a personal email invitation can be an effective mode to spread your app's beta version among your tester network, a public link can be helpful if you do not have an established group. For internal testing, up to 100 team members are allowed. However, only those users will be counted that are assigned the Account Holder, Admin, App Manager, Developer, or Marketing role. On the other hand, you can invite over 10,000 external testers using the email invite or the public link.

You can also create different groups for different sets of testers and assign them different builds to test. This can help you get feature-specific feedback from a focused group of testers. These testers can send feedback directly from your app through a screenshot. Moreover, if the app crashes, they can provide context about the error as soon as it occurs. TestFlight supports apps for iOS, iPadOS, tvOS, watchOS, and iMessage, and a build remains active for 90 days after it is uploaded.

Testflight Alternatives For Android
Google Play Console
The Google Play Console is to Android, what TestFlight is for iOS, as it is the first-party solution by Google. Much like TestFlight, developers can distribute their Android app on the Google Play Console for both internal and external testers. You can add up to 100 internal testers that can view and test all the builds of the app you wish to test. You can also add the Alpha version of the app to the console, where users can sign up for the Alpha program and perform a close test of the app.

On the other hand, if you wish to go for more diverse testing with more users, you can do beta test of the app. Users can sign up for the beta test directly from the Play Store. However, your app must be approved by the Google team for a beta test before users can install it. This is not the case for an Alpha test. In the end, it is safe to say that the Google Play Console is the best TestFlight alternative for Android with its first-party support from Google and a long list of features.

TestFairy
The TestFairy app helps in the distribution and testing of applications for both iOS and Android systems, along with other platforms such as React Native, Adobe Air, PhoneGap, Cordova, and Unity. The key feature of TestFairy is its crash record, which captures the app's behaviour before it crashes. To trigger this, users can shake their device and send feedback to the developer, which also sends the video of the app before it crashed.


The developers can integrate tools such as JIRA, GitHub, Trello, Asana, Pivotal, YouTrack and Slack, among many other to seamlessly capture and act on feedback. The app is extremely secure, and offers a great many tools for developers and testers.

Applivery
Another great Android alternative for TestFlight is Applivery, which stands out because of its customizability in build distribution, making it the ideal choice for organisations that do not want to test the app on the app stores. It supports both the iOS and Android platforms. Moreover, developers can easily plug and play integrations such as Slack, JIRA and Google Analytics.

Moreover, sending feedback on the application for testers is as easy as taking a screenshot, which makes it extremely user-friendly. While the app is up and coming, it has quickly amassed a long list of clients due to its functionalities and ease of use.

MyGoodBarber — The Test tool For GoodBarber Users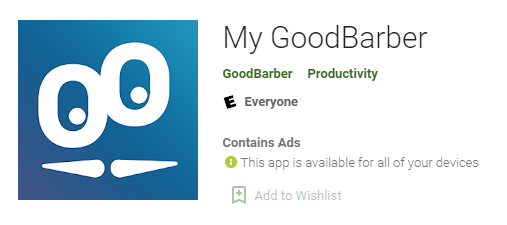 Users who create their Android applications with GoodBarber's no-code app builder can seamlessly test their applications with the MyGoodBarber app. Users can use the MyGoodBarber interface to test the beta version of the application either through a native preview on your phone or by browsing the HTLM5 version. Both versions are compiled by the app's backend automatically.

The MyGoodbarber application comes with many other features that make the testing process quick and efficient. GoodBarber makes Google Android app development and testing extremely easy for all.

Final Thoughts
The iOS TestFlight tool is impeccable for beta testing apps and makes it easier to collect feedback and resolve bugs. Apart from the Google Play Console, multiple third-party applications offer testing features for Android applications. However, finding which app fits the bill will depend upon your business requirements.
Users at GoodBarber can use the MyGoodBarber app, which comes with a long list of features that make the testing process easy and productive. Seamlessly build and test Android, PWA and iOS applications without writing any code at GoodBarber! Over 30,000 users have trusted us with their applications, and you can be next!