The frenchest of italians
Written by Andrea Bonapersona on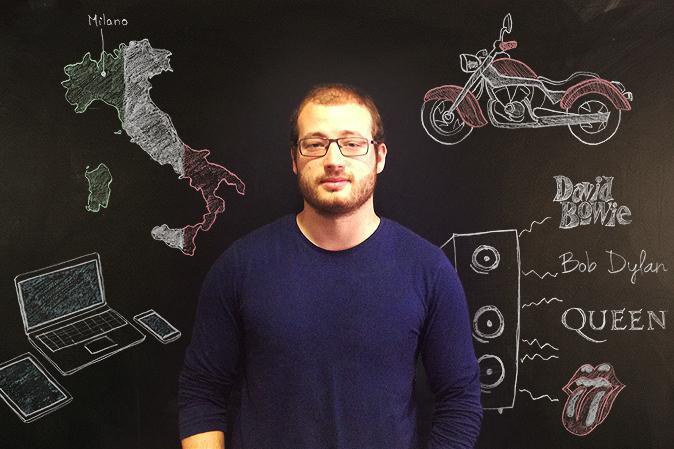 Hi everyone!

My name is Andrea and I'm from Milan.
I've studied in Switzerland and in France, more precisely in Geneva, Annecy, Nîmes, Paris, and more recently in Aix-en-Provence, where I'm doing the last year of studies in software engineering.
I speak french, italian and english, before coming here I worked on several projects: smartphone applications, robotics, but mostly on web development.

What am I doing at GoodBarber?
I joined GoodBarber's team in March to work on the new version of the engine for HTML5 Beautiful Apps, as well as on the real time preview for the new backoffice.

What is my hobby? What I like to do when I'm not developing?
At the moment I'm working on some projects about independent video games. I love my moto; I like to travel, to cook and listening to music (especially classic rock) and of course everything that has to do with High Tech.