The Greatest Music Apps of 2015
Written by GoodBarber Team on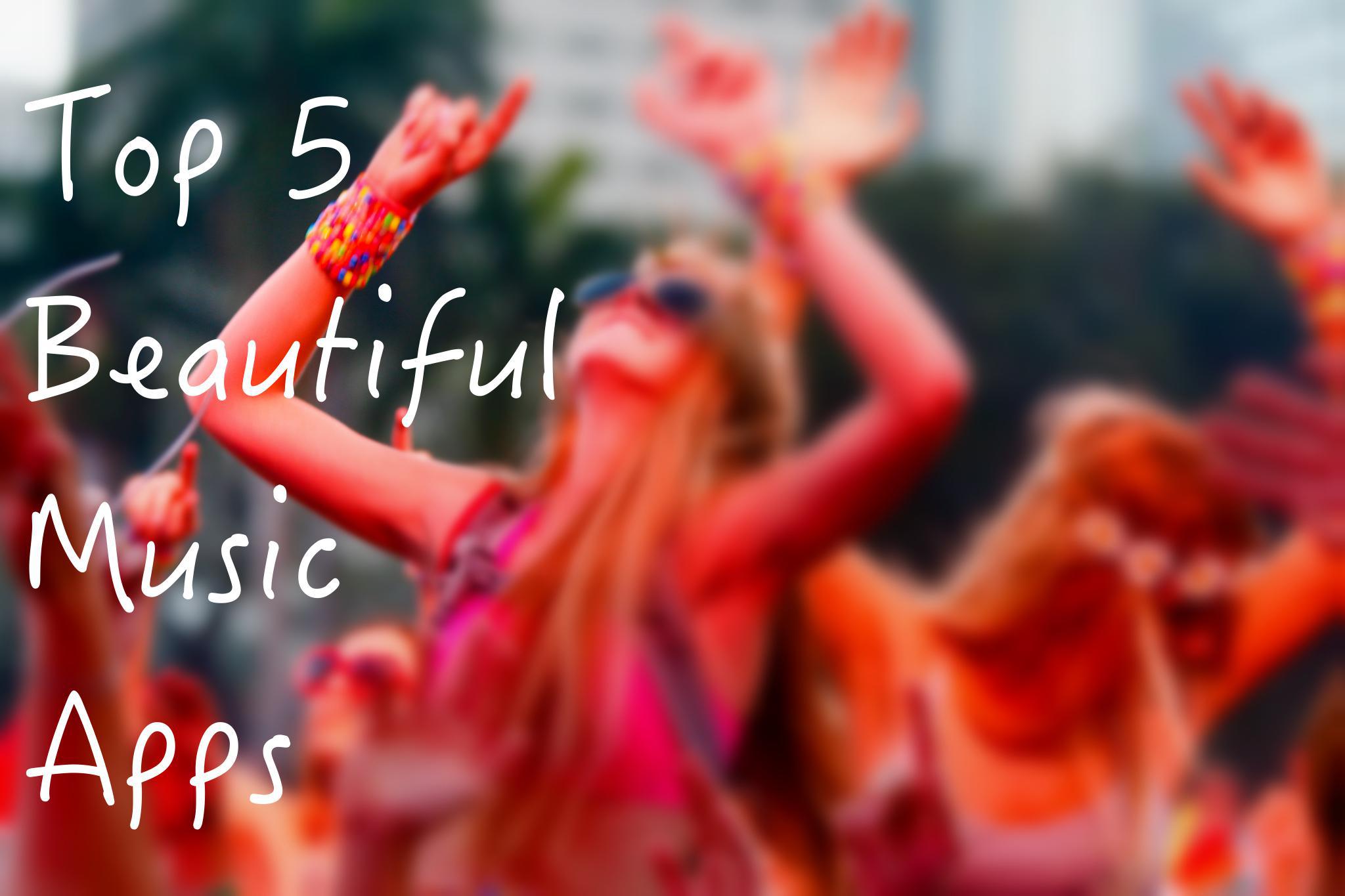 In less than a week, GoodBarber will be in Cannes for MIDEM, the music industry festival, where it will showcase its latest features and future plans to bring even more beats and rhythm to its Beautiful Apps.

There are already many users who are spreading their sound through a Beautiful App, and today is the day the best radios, festivals, musical projects, and artists have the spotlight.

Here is my list of the Top 5 Best Music Apps made with GoodBarber ...
STR - Sharing the road [Music Project]
STR - Sharing The Road
is a non-profit musical project organized by Yann Lamballée.
25 musicians collaborated in the mountains of France to release an album and a documentary video, all done in just two weeks!
STR is a Beautiful example of a project whose promotion was done through an application and a
Facebook page
.
The application offers a preview of the composed songs, images of the various concerts, videos, excerpts of the documentary, and an introduction to all of the project participants.
A Beautiful and engaging App!
Hiper FM [Radio]
We already raved about Hiper FM when we featured it in a
video showcase
, but we can't get enough!
Hiper FM is a Portuguese radio
that broadcasts mostly pop and rock music, but also provides its users with all of the latest news in the industry. The application gives access to Hiper FM radio program, a Podcast section where songs can be purchased, videos posted by the community, the latest gossip of the stars, and of course all social network channels.
A Beautiful App for entertainment!
Venezuela Sinfónica [Symphony Association]
The app
Venezuela
Sinfónica is the first and only app to promote
symphony

, choral and jazz

activities

in Venezuela.
This app is full of articles and information on the history and development of Venezuelan music. The Agenda section lists all the upcoming events, and the ever popular Podcast section offers a wide range of symphonic music and audio interviews.
A Beautiful App for jazz lovers!
Lola Dargenti [Artist]
Lola

Dargenti
is a young Parisian composer and interpreter who has just recently released her album "INDALO", which will kick off with a tour in Quebec.
Lola's app is a true overview of her life as an artist, including a biography, videos, music, text, and many photos.
It even has a special space dedicated to her fans who can vote for their favorite song and have a little karaoke session with the soundtracks.
A Beautiful App for the best of fans!
Soltanto [Artist]
Do you remember
Matteo Terzi, the Italian street singer named "Soltanto"
?!
Matteo is working on his new album, expected to be released soon, with a new web identity to go along with it.
In fact, Matteo is working on his new website and application to bring the magic and style of his new album everywhere.
The first version of the application has already been celebrated in a previous video showcase, and now we're all waiting to see what great things this globetrotting singer will surprise us with next!
A Beautiful App for discovering!