The Internet Festival 2015 and when to meet next!
Written by Isabella Leland on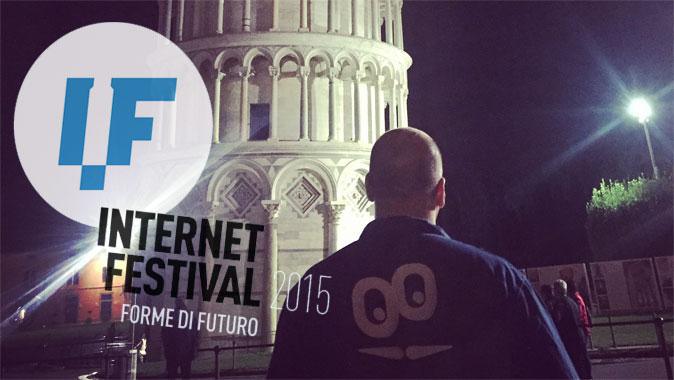 We told you we'd be back in Italy after
Todi AppyDays 2015
! This time we were headed for Pisa and the
Internet Festival 2015
. Here's the recap of Jerome, our CMO, and Arianna, our Marketing Manager, who both made the trip to beautiful Pisa.
"GoodBarber can bring added value beyond its purpose as a tool" - Jerome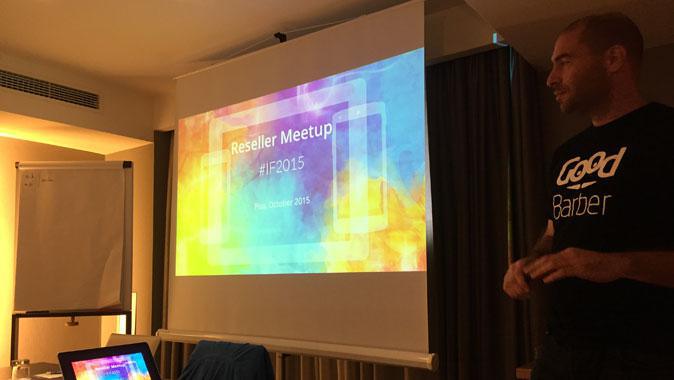 Todi AppyDays and Pisa IF2015 both allowed me to meet some of my resellers from our Italian market. The lineup for the meetup in Pisa was efficient. A plenary meeting to introduce our latest features and showcase our roadmap, and individual discussions to assess specific requests.

What's the takeaway from these meetings?

- smiley faces I can now associate with familiar names
- a better ear for Italian, the next step is to avoid using English altogether when answering questions
- requests for certain features to be adjusted. I have listened carefully and taken note. Our team is already discussing your feedbacks.
- ideas to help you better sell your beautiful apps to your clients. I think that GoodBarber can bring added value beyond its purpose as a tool. Many of you asked us what we would have done faced with a given problematic with a client.
- the desire to increase meetups between now and June 2016, in order to exchange face to face with as many of you as possible.

Here are the upcoming chances for us to meet :

Dublin - Web summit - November 3-5
Paris - App Days - November 25-26
Florence - BTO - December 2-3
Barcelona - MWC - February 22-25
"I'm very proud of the new generation of Italian entrepreneurs" - Arianna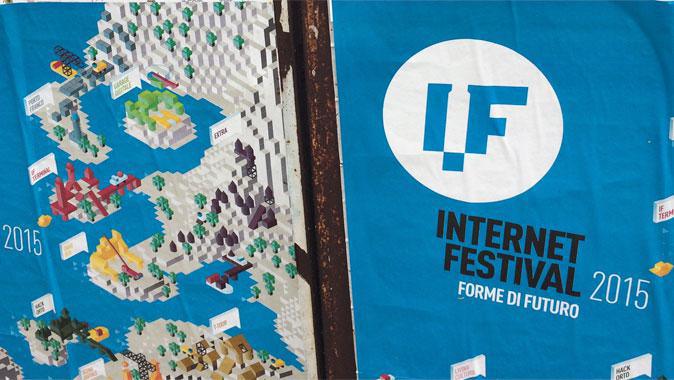 The Internet Festival 2015 was my first event in Italy and I had high expectations. The story behind this festival is also very emotional for someone like me who loves seeing her country grow and experience with new technologies, despite the strong attachment we have to history and traditions.

Upon arriving in Pisa it was unfortunately difficult to notice the presence of a major event going on. Pisa is not a big city, so I suppose there were some limitations to the expansion of the event, but I think that it could have been advertised a little bit more.

Personally, I used the app a lot, especially to find the different locations, because without knowing Pisa, it was difficult to know where to go, since there were no directions or signs in the city. I hope the app helped other people too :)

We didn't have a lot of time to enjoy the IF2015, but on Friday I took the time to attend 3 speeches. One about a new young company that was pitching their products, and 2 about the food industry and its approach to e-commerce and different technologies. Personally I found the 3 of them very interesting, and I will use the information I have collected to develop new communication strategies for GoodBarber.

I'm very proud of the new generation of Italian entrepreneurs, full of great ideas, flexible, and with a lot of motivation - as is not always the case in my country!

What about the app?

The app got a good number of downloads and visualizations. I'm satisfied because we finished it up just a couple of days before the event. We therefore couldn't promote it as it deserved. Next year we will do better. :) Anyway, the users gave good feedback and interacted a lot, by sending pictures and messages, using the dedicated Submit section.

All in all, it has been a nice experience, that we may very well repeat.