The Super Powers of the Video
Written by GoodBarber Team on
A huge trend of 2014, videos have become an unavoidable means of communication. Read on to find out why and how to use them efficiently...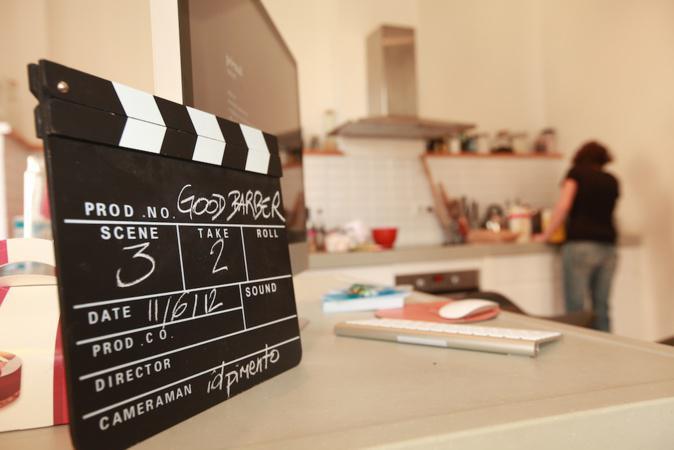 The video has the ability to greatly increase the popularity of a site, and there are many who can attest to this.
The video is a multipurpose communication tool that proves to be pertinent to several stages of client relations: it encourages interactiveness and increases user engagement on sites.
Video content can also, under certain conditions, boost the SEO of your site.
In fact, a video has
53 times more of a chance
of coming up on the first page of a Google search than written content does. However, remember that only written characters are taken into account by Google search algorithms. To improve your SEO through a video, you will have to pay a lot of attention to the title, the description, and the key words you have chosen. If you take this criteria into account, your video should be able to considerably increase your visibility on the internet.
To give you an idea of the super powers that video content has in strategic marketing, a study done by Forrester revealed that "from this point on, an online video may have more of an impact than a 30 second television commercial".
So, are you convinced by the considerable advantages that video content is offering us?
Now we will have to develop a strategy that defines the type of video and the channels of communication that you should use.
What better way to enlighten you than to show you how we, at
GoodBarber
, have decided to use the video?
Video Content

Content marketing is an indispensable element in the marketing mix. It allows us to gain visibility, reputation, and increase the level of social interaction. However, in order to function, the content presented to the public should be of high quality and pertinence to the target audience.
It is from this point of view that the video reveals itself to be an efficient tool in terms of attracting and retaining customers. It conveys a wide range of information and reinforces the impact of publications on readers.
Here at GoodBarber, for distributing our video content, we use two channels of communication: YouTube and our own WebTV. YouTube has become the second largest search engine in the world and currently counts for 800 million unique visitors per month. Obviously this is a network than can provide a huge amount of visibility to a company.
We create our video content with different objectives; the majority of this content is published on our blog, an
essential tool in terms of content marketing.
1: INFORM AND GUIDE
The first goal of our video channels is to inform our future clients and to guide our current clients throughout their use of our service. As an example of how we do this, we post videos called "Friday Talk " on our different communication channels, that answer users' questions about different technical subjects related to our service. These videos are purposely made to be short in order to be impactful and to leave a strong impression on our audience by a quick and concise message.
We also provide
tutorials
and the
FAQ
section, and make sure to include the maximum amount of info in both French and English to suit our audience.
2: INTERACT
Videos can also be a great way to establish direct interaction with your audience. On our part, we regularly set up
Webinars
, that allow us to communicate directly with our audience. In this way, we reinforce the relationship with our clients and prospects, and are able to always offer them relevant content.
3: SHOW
Videos have the power to transform prospects into clients. There is nothing better than a concrete demonstration of what your products or services can do, and a video will provide a much more positive outcome than any written description ever could. At GoodBarber, we have decided to present showcases of applications created with our service, in order to show you the spectrum of possibilities we offer you, and also to give you an awesome source of inspiration! :)
4: STIR UP ENGAGEMENT
Publishing video content is a good way to encourage your audience to stay on your site longer; it also lets you establish a long term relationship with your audience. If your content is truly pertinent to them, they will give you credit and be inclined to return.
The idea is to transform your audience into brand ambassadors by giving them a convincing reason to share your content. To make it easy for them, you can insert direct links in your video that they can instantly share on various social networks.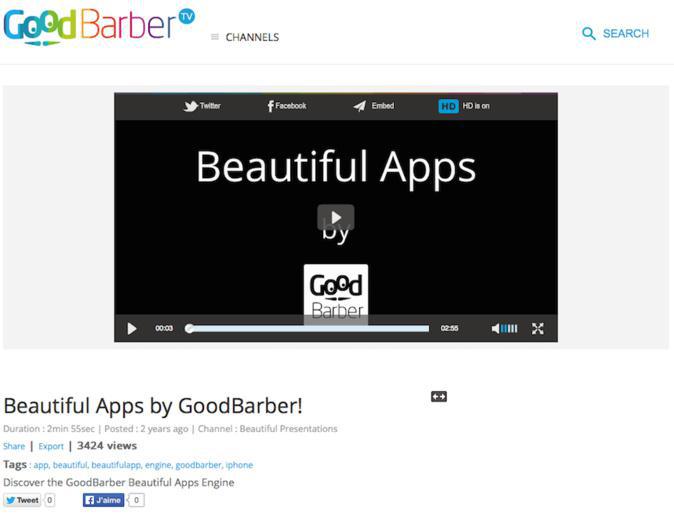 5: SHARE
To boost the relationship and engagement of your audience with your brand, consider associating yourself with content that may be a little less informative, but allows your audience to feel like a member of your community.
This is what we were aiming to do with the playlist "
Misc
." on our YouTube channel. It's a way for us to share personal, anecdotal moments from our everyday life with everyone who follows us on the web.
Micro-videos

Micro-videos represent a new form of communication that is very trendy at the moment. Short and simple: they allow you to deliver a clear and direct message to your users. These videos, which are quite doable, let you generate much more engagement than traditional videos since their format gives them a vitality which is especially evident in social networks.

The user advantage is the tiny time commitment required of them, since they are very short. A lot of times this time limit leads to a certain curiosity that leaves them wanting to see more.

To be appealing, these videos need to cover certain criteria. Firstly, they have to bring value to your communication: they have to be funny or informative according to what you are trying to accomplish. It is imperative that they have an objective, convey a message, or refer to a precise event/ongoing happening.

Of course they can be used for commercial purposes (for example presenting a new product), but our most common use for them is to unveil behind the scenes action in our businesses, and and to share moments from our everyday lives.

The other advantage is that they are often produced from social networks, (for us networks such as Vine,
Mindie
, and
Instagram
), and are then shared on others, like
Facebook
or
Twitter
.
In short, content with a "viral" appeal is really what allows you to stay in permanent contact with your users (sharing moments from your everyday life, special events, etc.)
Remember that the video can play a crucial role in your communication strategy in multiple ways. The essential thing is to know the specific reasons for which you want to communicate, before establishing your strategy: each type of video has its own objective.
The video is a means of communication that is particularly conducive to mobile devices; it encourages sharing amongst social networks and can therefore bring a very viral aspect to your communication.
It is a great opportunity to create added value for your publications and a strong relationship with your audience.
There you have it, now you know all of our secrets about video usage. With a little bit of imagination you will, too, see the super powers of the video!