#TodiAppyDays2015, we were there!
Written by Michele Pisani on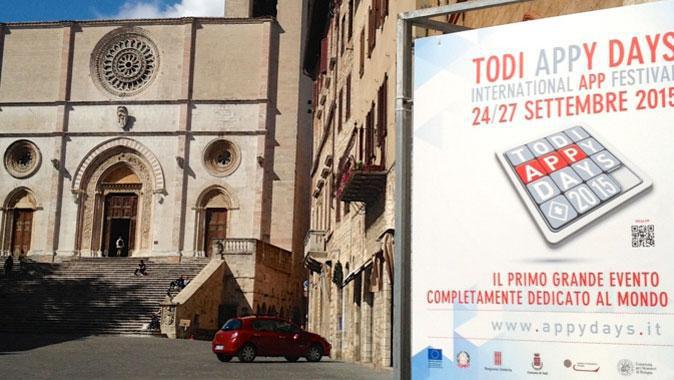 Hello GoodBarbers ,
We just came back from
Todi Appy Days
and couldn't wait to share with you this wonderful experience. The main international event dedicated to the world of mobile applications, for its second year, was a huge hit. Also, this was the first time that our Beautiful team took part in an event in Italy, and I must say, the turnout has been very positive.
For 4 days, Todi has been the center of the Italian mobile ecosystem: with workshops, seminars, activities and a lot of interesting ideas bouncing around. Over 170 speakers attended the many events taking place in various rooms of the historical buildings of the city center. A whirlwind of ideas and inspiration.
The spectacular Umbrian town was literally taken by storm by thousands of people: experts, geeks, journalists, students from the nearby universities all came together, along with the many tourists interrupting their exploring of this lovely city in the middle of Italy to join in.
What are our best memories from "Appy Days"?
1 ) Our customers

In the first place, I feel like mentioning our customers. It was a great pleasure for us to have the opportunity to meet with them in person, especially when many of them made the trip just to meet us. Getting in contact with them, exchanging perspectives and trying to better understand their needs was an extraordinary chance and very fulfilling.

2 ) The hashtag #TodiAppyDays

Todi was the center of the mobile ecosystem also on social media. The International Festival of the App was also going on online. The official hashtag of the event, #TodiAppyDays, reached 6,175,559 users, with 454 active accounts posting during the Festival, and a total of 3,795 tweets. The peak was on Friday 25th September, when #TodiAppyDays hashtag made it into the Italian trending topics.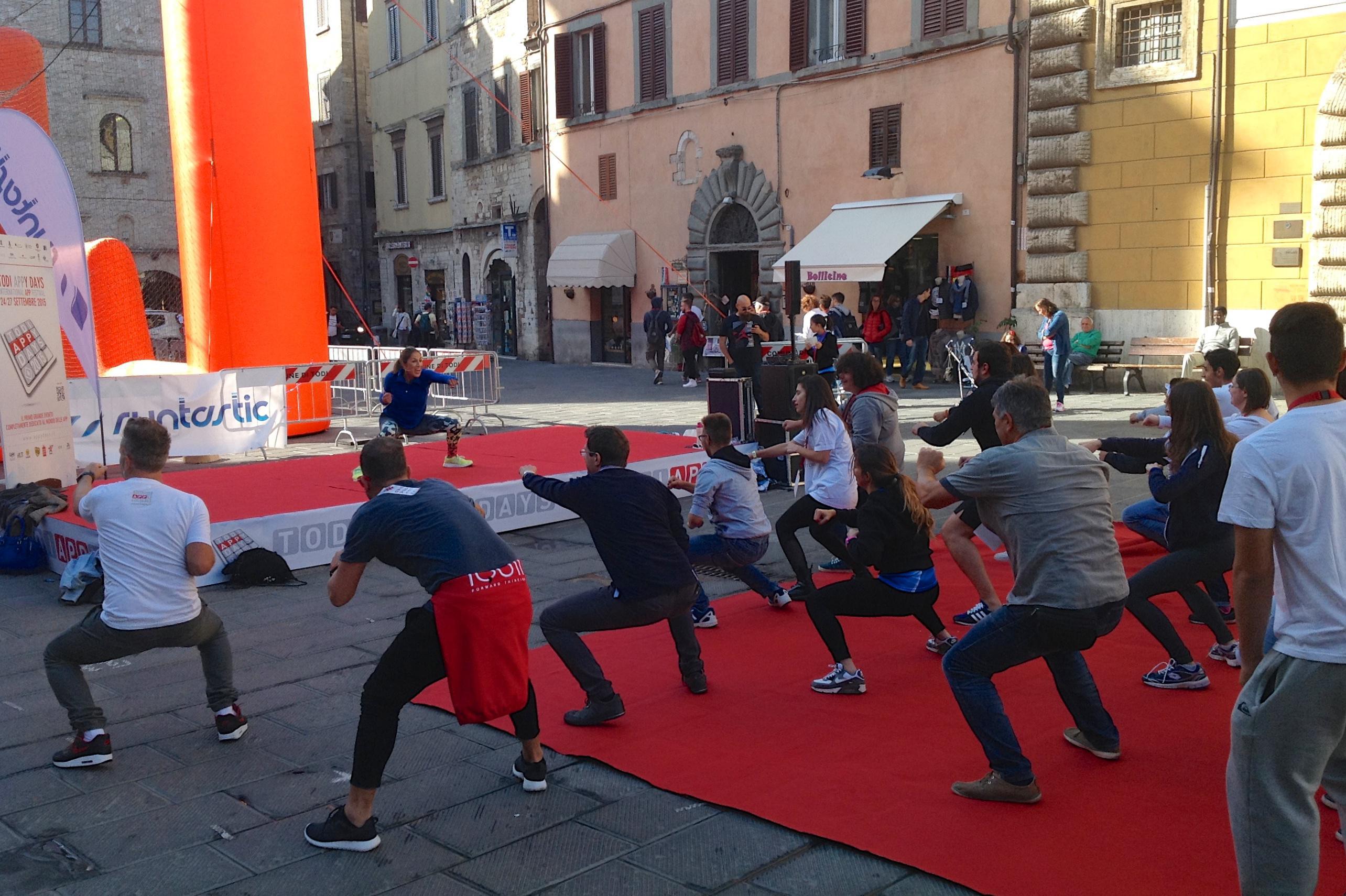 3) The Runtastic's workout
Every morning at 9:30 in the Piazza del Popolo,
Lunden Souza
would throw a welcoming workout session powered by
Runtastic
. A fun way to get active and start the day in a healthy way. Once the workout session was through, it was time for a very busy day to start for all of us.
P.S. : I have to confess, our Beautiful team decided do it on the last day only #shameonus
4) Our friends at IQUII
Our neighbours during these 4 fantastic days. The team lead by
Fabio Lalli
was easily recognizable in the city center with their bright red hoodies. But I have to make one small clarification (let's hope the
IQUII
team doesn't get mad at me for saying so): our stand was more... Beautiful ; )
5) The food
When visiting Italy you can't help but fall in love with the many flavors of Italian cuisine, and of Umbrian cooking in particular. It was mandatory we try it and we sure did ! Some welcome comfort after long days telling the whole world how to create Beautiful Apps… ;)
Upcoming events
A special thanks to
Sedicieventi
and those who made this wonderful event happen. There is only one word to describe their job: flawless!
Todi Appy Days has been a great opportunity for GoodBarber to showcase, once again, the enormous potential of our appbuilder. It was also the first of several events that will allow us to explore a bit more in depth the Italian digital world and to meet you, Italian GoodBarbers, one more time.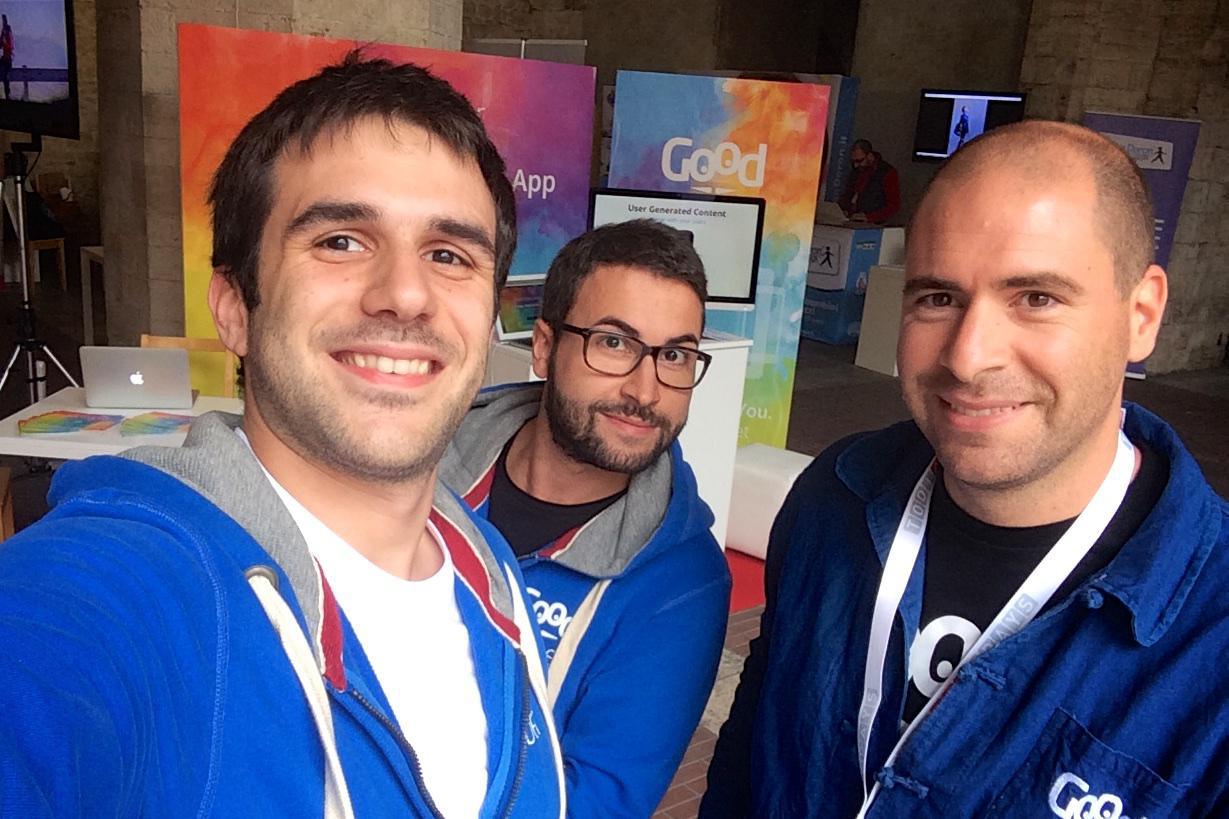 Our next stop will be the
Internet Festival of Pisa
, taking place in the famous Tuscanian city, from the 8th until the 11th October (and if you attend, don't forget to download the event's official app created by GoodBarber). To wrap up the year beautifully, we will be in Florence for the
BTO – Buy Tourism Online –
on the 2nd and 3rd of December.
See you soon!