Top 5 Web Design Trends of 2018
Written by Muriel Santoni on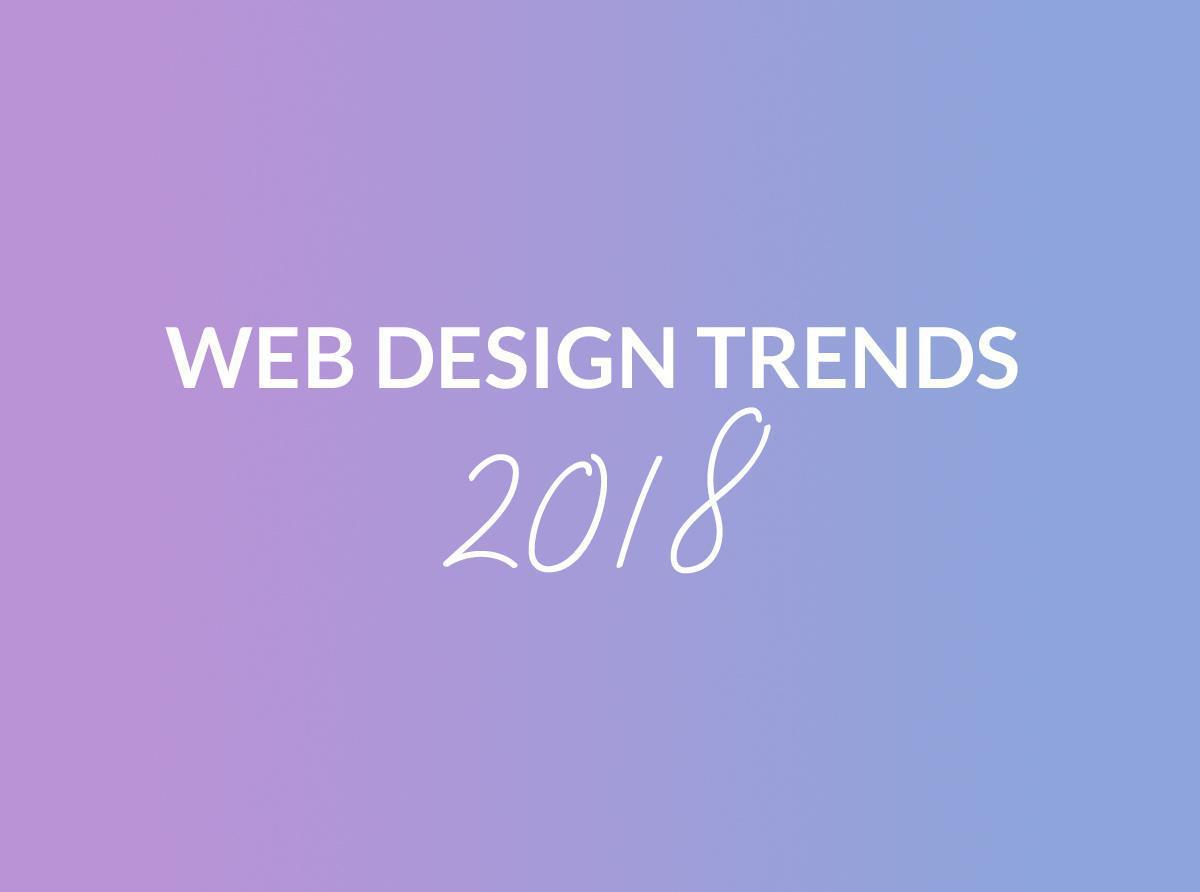 We've been saying it for months now–
the web world is being revolutionized
. The arrival of
Progressive Web Apps
in particular has considerably changed the way we use the web, which undeniably influences the mobile world too.
While being present on the web is vital for your business, it's no longer enough. To set yourself apart and achieve user retention, it is essential to give them the best experience possible, both in terms of use and design. Everyone can agree that
in 2018, the user will be at the top of the list of priorities
for web designers, which means that new habits will have to be adopted, specifically in terms of experience, navigation, and interaction.
Without further ado, here are the top 5 trends to follow to best represent yourself on the web–on mobile just as much as desktop.
1) Bright colors and gradients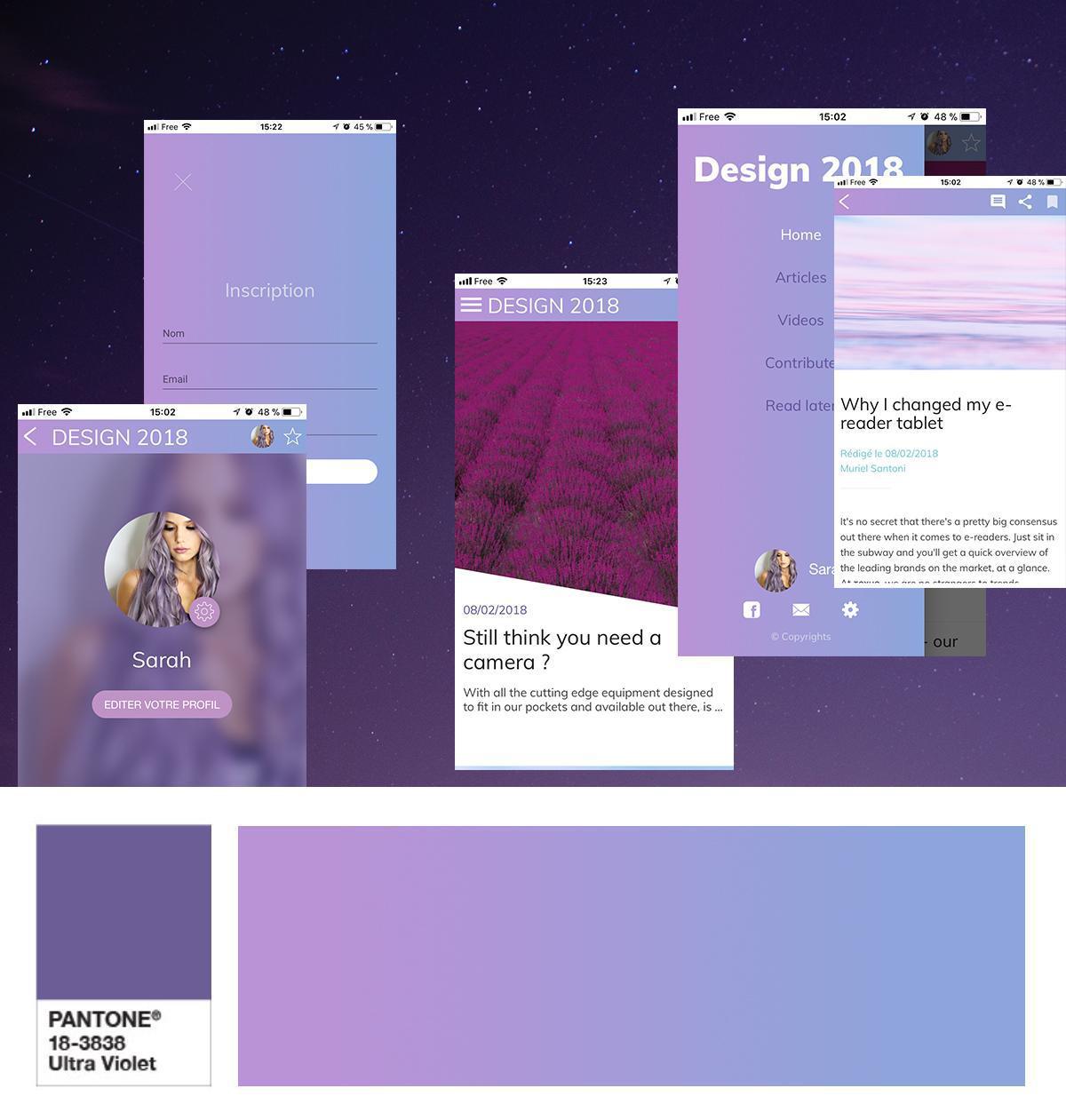 This year, Pantone's choice for color of the year was a very bold one: Ultra Violet. This choice introduces one of the biggest trends of 2018, which will highlight bright colors. Of course you're not forced to integrate this color into your branding just to be trendy, but keep in mind that bright colors will be in the spotlight, and will probably have a lot of appreciation amongst your users.
If you're not totally ready to integrate these types of colors, you may be a fan of the second big color trend :
gradients
. Applied in the background, as a filter on your visuals, or even in your navigation modes,
gradients bring just the right dose of color
to any design.
2) New navigation modes

Like we said above, the user is the focus here, which can be seen in the new navigation modes that are emerging to coincide with our most natural habit–mobile use.
The days of responsive design consisting of creating a web page then adapting it to mobile are totally outdated, and have been replaced by a new way to work, which involves going directly for mobile, then expanding onto larger screens.

This is why, as we have the habit of browsing a desktop website via the categories presented in a classic menu, it is now more intuitive to go towards layouts that use a scrolling system as a navigation tool. The user therefore finds the most useful information and categories on just one, single page he can browse with a simple sliding motion. This trend can be associated with a secondary, more classic navigation mode, but offers the huge advantage of retaining users who will have no chance of getting lost in your site/app.
3) Empty spaces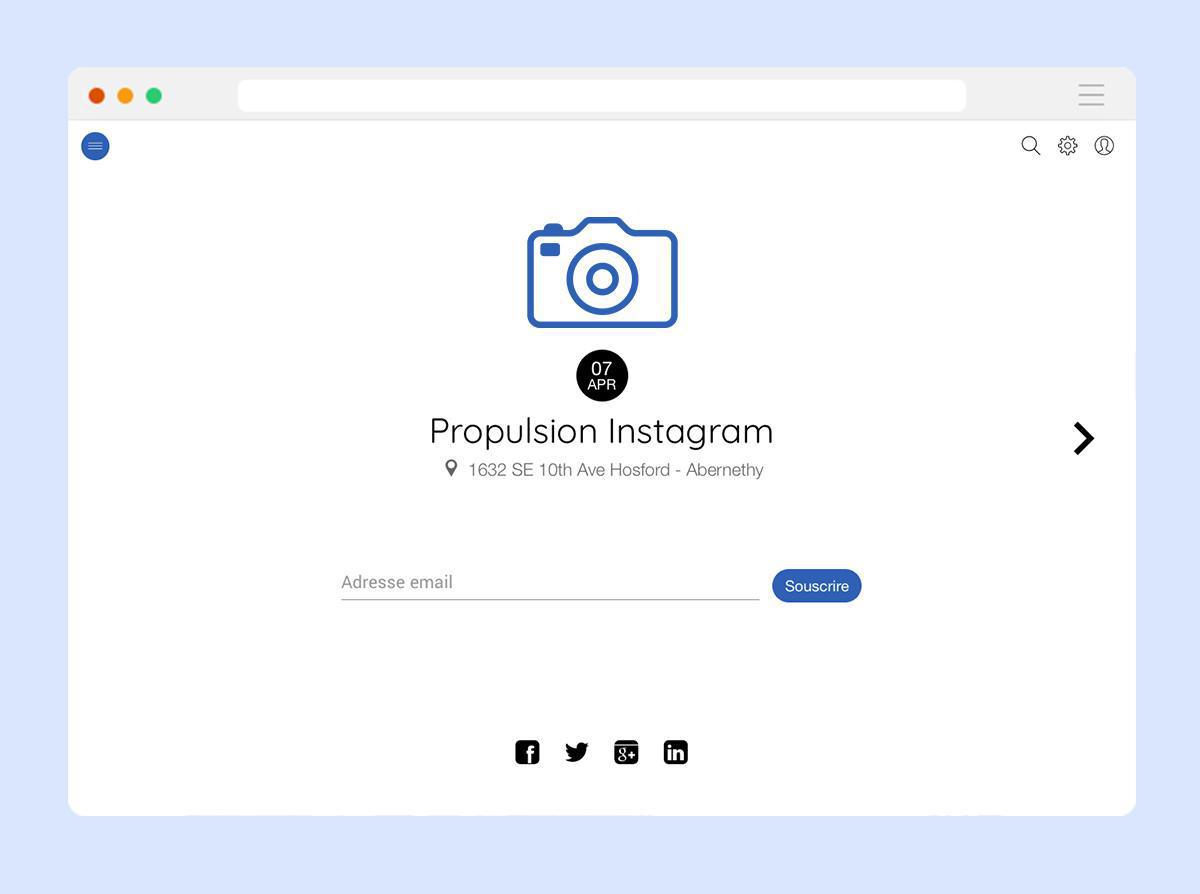 Here's a trend that, despite what you may think, can be very easily combined with the first one we presented. Blank spaces are becoming more and more present across the web and it's not for nothing.

Aerating your design allows you to bring value to the elements of your choice : events you want to promote, special offers, call to actions... Keep in mind that the busier your page is, the lower the chances are for your users to linger on important elements. Don't be afraid to say no to filling up all available space. Blank spaces only reinforce the spotlight on your important elements, allowing you to accentuate them through the colors of your choice.

4/ Carefully crafted font characters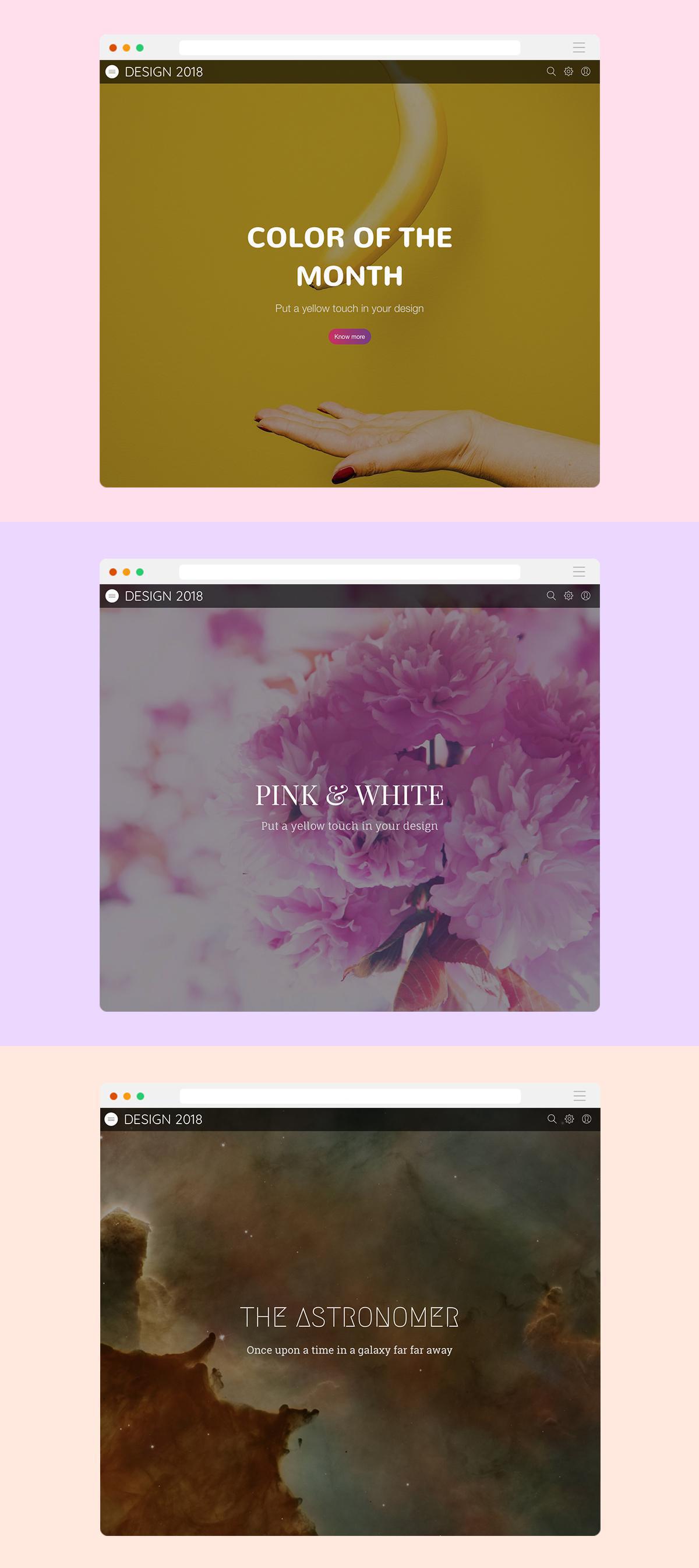 2018 is definitely the year of typography. Having been limited for quite a while due to clarity concerns, it's finally making its come back and bringing life and character to web pages. Typography is now a design element, just as images are, that can guide your users.

Keep in mind still that your page must not be oversaturated; forget about a detail-heavy image as the background of several lines of text in hand-written font. Find the right balance and let your imagination run free to show off your content.

5/ Mobile before everything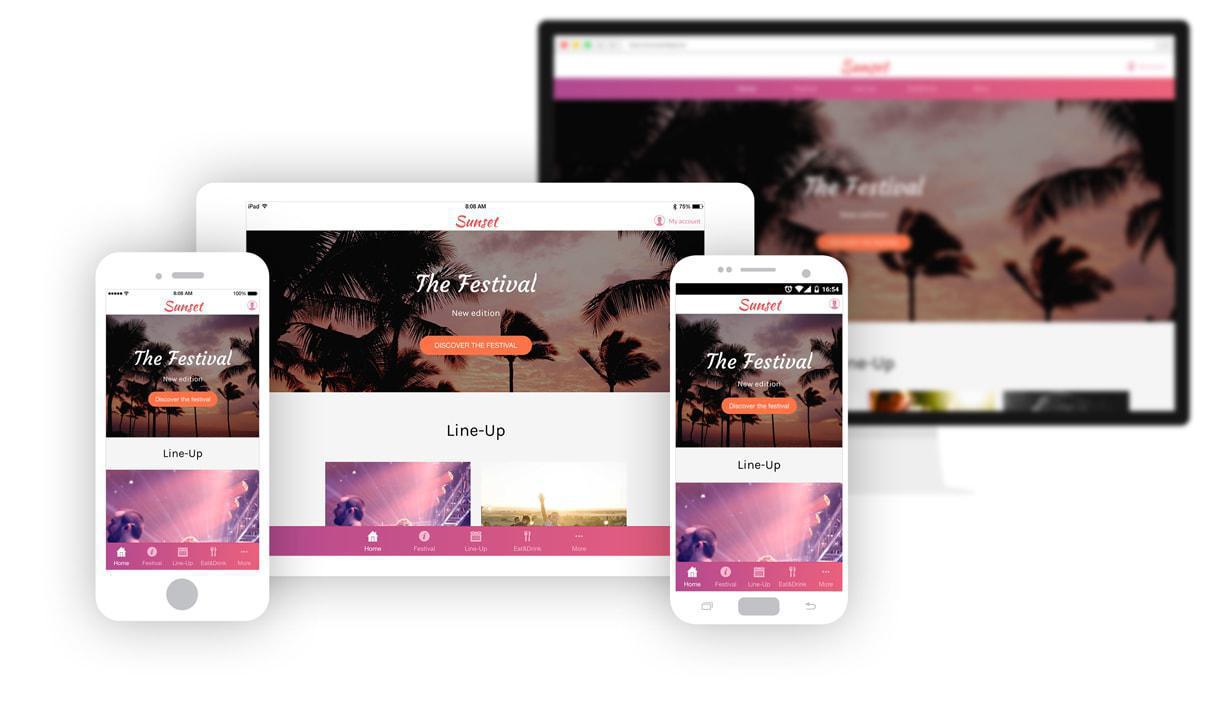 It's no secret, the Google indexing algorithm is now based on mobile versions of websites or web apps. This indicates that mobile optimization is no longer an option. Your content should be accessible from all types of screens, regardless of their size, and with the best experience possible.

Opting for a Progressive Web App is the most optimal solution possible, since it ensures an optimal rendering on all devices and adapts the content and features based on the capabilities of the device it's being used on.
In 2018, it won't just be a question of design, but of navigation and user experience too. The challenge will be to offer a website or web app that is both pleasant to look at and enjoyable to use.
Although you don't have to follow these trends explained here to a T, keep in mind that this criteria will definitely play a role in the retention and conversion of your users. In addition, the most undeniable trend of this year that is only going to magnify over time, is
Mobile First
. Regardless of the trends you choose to follow or not to follow, you can't escape this one.