User Engagement Metrics, going beyond the downloads
Written by GoodBarber Team on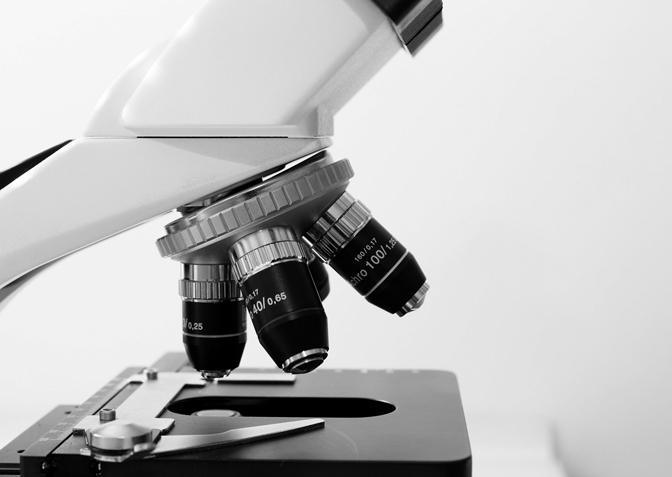 "Downloads only enable an app to succeed, they do not indicate actual success," says
Brant DeBow
, EVP of technology at
BiTE Interactive
.
As with every emerging phenomenon, the first studies are more simplistic, perhaps for a lack of data. At the beginning of the App trend, the studies made to understand and predict the user's behaviour were essentially focused on the number of downloads. According to DeBow there's much more to the success of the app than that.
With breakneck speed growth of the app industry, the available data increased and the studies of the metrics became more accurate. A few months ago we talked about KPIs (Key Performance Indicators) on the
"How to do the web analysis of my mobile app?"
article.
Today the challenge is to relate some of these Indicators with app engagement. So I want to explore some of the metrics that I think are important for you to consider, to make your beautiful app interesting and engaging.
Although there are other metrics I could mention, I prefer talking about the ones that are that are mainly used on all kinds of apps. So let's start!
Usage
This is one of the most important metrics when it comes to knowing your users and their behaviour. To measure the usage of the app, you have to be able to answer some questions like: Which people use the app? How frequently do they open the app? What type of devices are they using? Which is the operating system? At what time do they access it? What kind of content they share?

These are all important questions that can be answered with specific features, such as the social stats.

Why are these so important for app engagement? It's like in real life. Sometimes you are talking to someone, but you can feel that the other person is not listening to you, and you see this from their answers. If the situation doesn't change, there will be a moment when you just get bored and leave.

That's the kind of experience you can avoid by using GoodBarber's stats. Let's say, for example, you see that most of your users visit frequently the Photo Section, and mostly during night time. With this information, you can schedule push notifications of updates on the photo section or of new articles on that subject, just a few minutes before the most visited hours.

The more you interact with your users using this relevant information, the more they will relate to your app and feel it is important for them.
Retention Rate
"Retention is one of the biggest challenges of mobile apps today, as 65% of people stop using them three months after the installation"
Cezary Pietrzak
, director of marketing at
Appboy
Specialists say that you should pay particular attention to the first day, and then keep on closely monitoring the first month to see how many of your users keep your app. Although we know that every app has a limited lifetime cycle, it is possible to increase your retention rate. Practical things you can do are: often make updates posting new content or display content your users sent (Submit Section). Also make relevant modifications when you feel it's necessary, you can change the design, or maybe it's a font type that you see is not adequate, or even just one icon that your users don't relate to, you name it... there are endless possibilities when it comes to keep your app "breathing".
The secret is to keep the app dynamic, this is key.
Conversion Rate
This metric can vary depending on the type of app, because the conversion is based on the main functions the app provides for its users. For example, if it's an e-commerce app, the conversion rate can be measured by the shopping process completed or if they abandon it the middle. Or if it's a news app, the conversion should be made with the number of articles read and shared. It also can be measured by the amount of your web users that becomes users of your mobile app.
A good way to increase the conversion rate is by providing tools that users can easily use in the most relevant sections. Examples may be: sharing content in different social networks, comment articles and create a list of favorites. Remember to always keep in mind the functions that are more relevant for your app.
Active Users
A few weeks ago we talked about the
MAU
(Monthly Active Users), the article was related specifically to news apps, but the same concept can be used for different types of apps. The information about how many users are actively reading articles, listening to music, watching the videos, commenting on social networks, sharing with friends, etc, it is very important to keep you on track of your active users and even to plan actions for the non-active users.
A good way to mobilize non-active users is through push notifications, and even better, once you learn how to use the metrics wisely, you can target your push notifications to be more effective.
Session Length
In a world where everything happens so fast, one of the most important things for people is time. Therefore, the amount of time your users spend on your app is a pretty good indicator of the engagement of your app.
Some parameters that can improve this KPI are:
- investing on the visuals.
- creating a design that is not only beautiful but that works with the concept of your app.
For example, if you have an app about food, you should choose a food inspired Template, like the GoodBarber's Cookies, or if it's related to photography, there's Blurred, the visuals also contribute to a better engagement.
Another a very good way to provide a better user experience is to build native apps. As mentioned before in the article
Native vs HTML5
, their performance are faster and much more fluent.
How to push further my app engagement?
Depending on the type of your app, there are some KPIs that are more relevant than others.

So, I suggest you to think about which ones have a key value for the engagement on your app and invest on them. Then, start to work directly on your app by adding features, creating features and choosing visuals that will contribute to build a strongly engaging application.

Don't forget that all the previous KPIs have one thing in common that is that they provide a deep knowledge of your users. This will help you to successfully mingle with them through the app.

It might take some time, but as everything in life... If it costs time, it means it's worth it!