VetsApp : an app to support US veterans with all their needs
Written by Marie Pireddu on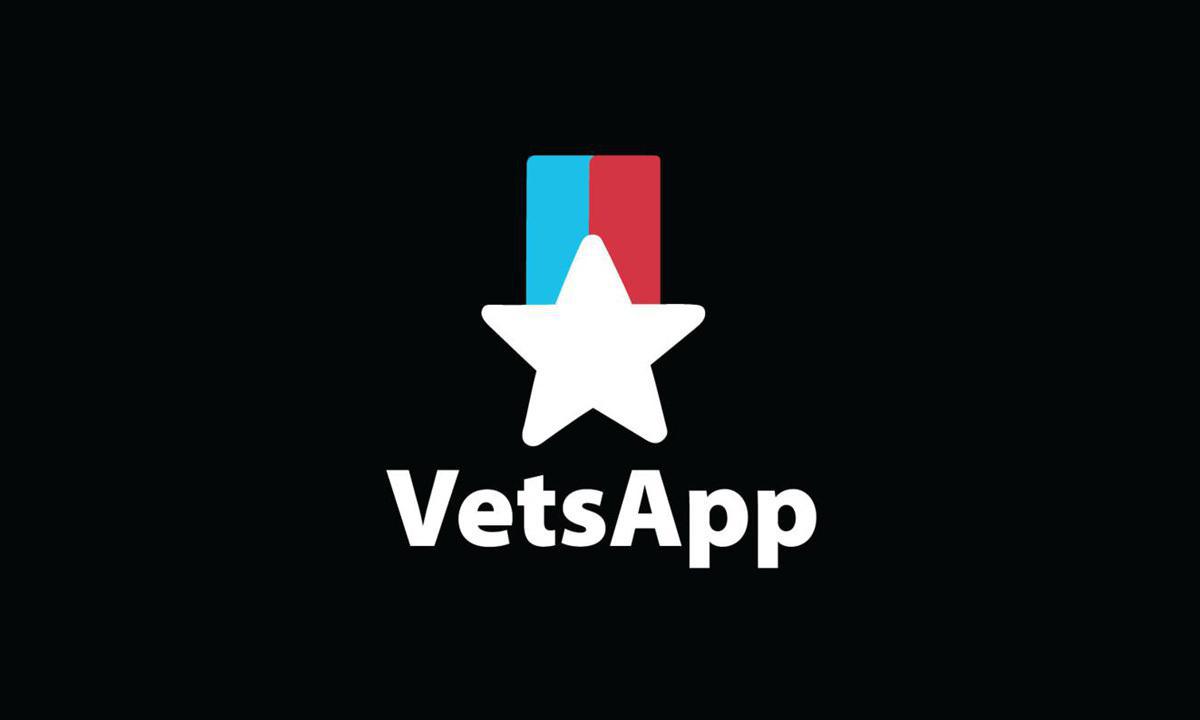 Today. we're presenting you with a very special app: VetsApp. This app provides a much-needed support to US veterans by giving them a secure, streamlined access to VA services as well as a community.


About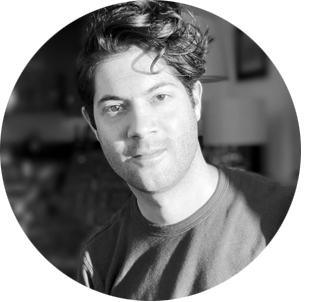 VetsApp is an app created in 2018 by Jonathan Mills. It connects veterans with the various benefits and services of the US Veterans Association in one convenient place, avoiding having to search through the voluminous VA official website. It is not affiliated with the Veterans Association but provides secure, streamlined access to VA services. Via the re-direct to the official website, the app allows users access among other things to medical records, service records, to make medical appointments, to find local VA facilities, to read the latest news for veterans, and to connect with fellow veterans in the same area. One unique feature that Jonathan has integrated into his app is a calculator, which enables veterans themselves to easily calculate their benefit entitlements. The app has so far been downloaded 100,000 times, with 30,000 registered users who can connect with each other. The app can also be used without registering: however, this does not provide access to messaging services between veterans.

The Challenge
Working in the information technology department at the Veterans Association, Jonathan came to realize that, as the official website is so full of information, veterans often had difficulty finding what they were looking for: they needed an easier way to access specific information. Many service members coming out of the military are familiar with apps for banking and managing their insurance, so it seemed an app would be a perfect solution. At the VA he had a meeting with the development team, who discussed how to launch a flagship app, but creating a team to fund, work, launch and manage the app would be a long process; some thought it might take 5,6 or even 7 years to launch. At that point he had a Eureka moment - he decided to go home right away and create the app overnight, which is exactly what he did!
"You don't need a background in IT at all to develop an app using GoodBarber"
- Jonathan Mills, Vetsapp creator
The solution
Jonathan started building the app with an app builder at the concept stage, but soon decided that it could not meet his needs; there were not enough tools or features to create what he wanted. Consequently, he researched and soon found GoodBarber, which allowed him to rework the app, this time as he had envisaged it. He was not required to pass the app through the Veterans Association, but nonetheless, he did send his plans for the app to their General Council, advising them he was a VA employee. He asked them to share any feedback they might have, but they did not have any. All the information was available publicly, as government resources are in the public domain.

To make the status of his app very clear Jonathan has incorporated a feature whereby anytime a veteran goes to do something on the app (fill a medical prescription for example) a message pops up informing him that he is being redirected to the official VA website, with the official domain.

Creating the app using the GoodBarber platform, Jonathan appreciated that it was a simple, quick, and easy build and that no prior IT experience was necessary. In his case, because he worked in the IT field, he was able to incorporate a calculator into the app. For example, a veteran has been told by the VA she has 3 disabilities, the rating for each disability carrying a certain percentage entitlement. She can then enter in that information and the app calculates how much her total VA monthly disability rating will be. The VA has a hundred-page document of tables with ratings and percentages, but with the help of a couple of friends, Jonathan was able to pull together some of the Javascript and the tables to make this work. Once the finalized Java script was finished, a simple drag and drop was all he needed to incorporate it into the GoodBarber-made app.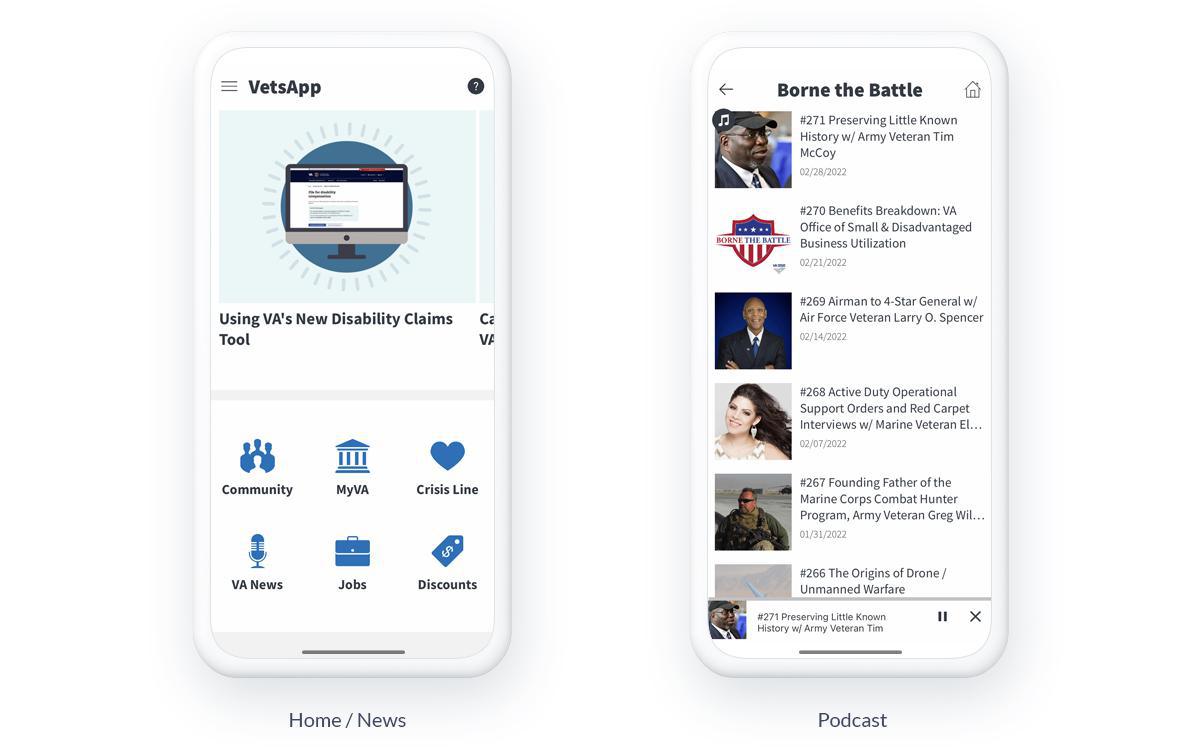 GoodBarber templates for things like forums and blog posts or pages are extremely well designed and helpful. Sometimes, when he adopted a template on one page or blog and played around with different styles, he found something there that could have huge implications for other areas of the app, giving him new ideas or insights. Going beyond basics, he was then able to pull various concepts over to other areas of the app.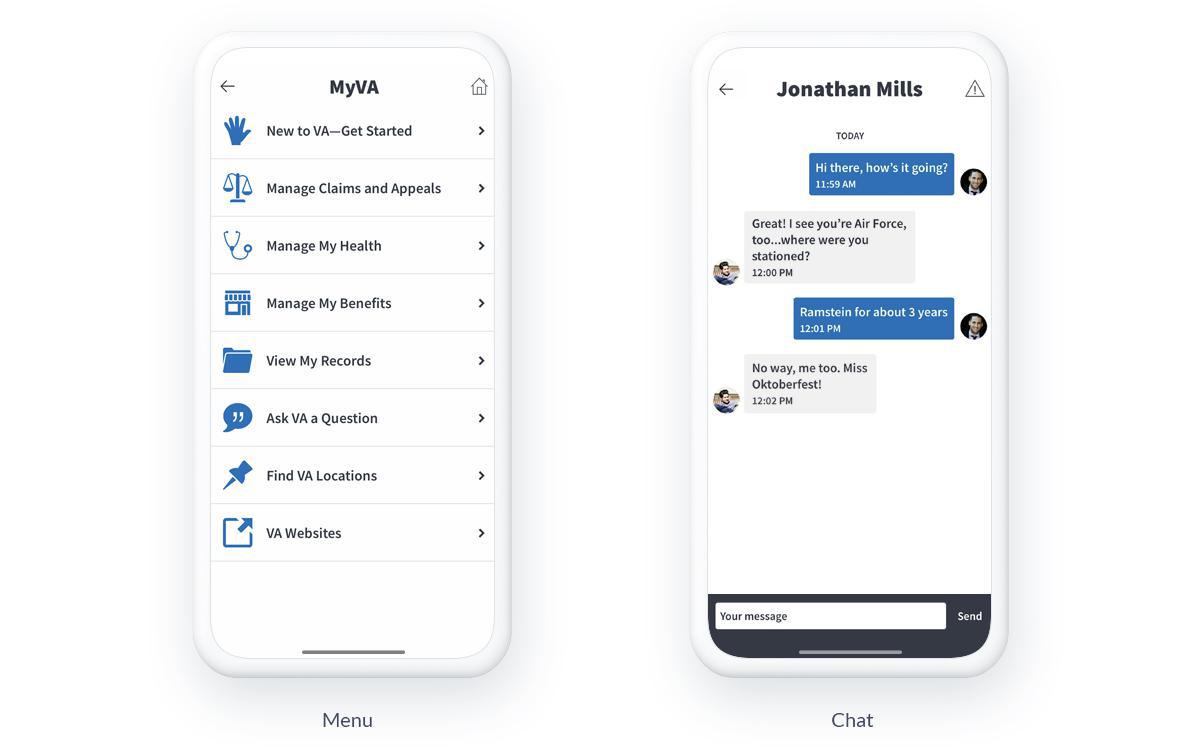 There was a special new feature that Jonathan had planned to release on Veteran's Day. He submitted the app for Android and Apple release, and hit a snag when Apple would not approve it; their primary concern was that it appeared to be an official government app but without legitimate backing. Jonathan reached out to Apple – in fact, he emailed Tim Cook directly - and explained what he had created to help veterans and that it was imperative it be launched the next day. To his surprise and delight, a reviewer from Apple called him the next day to explain what he needed to do for Apple to release the app. Adding a geolocation feature, a blog, and allowing users to chat would make it less of an "official" app. Jonathan added these features and the feature cleared to launch as planned.





The geo-locater is now being piloted: if a veteran has to visit the Washington DC VA Medical Center, the app sends a push notification offering a map of the center and useful phone numbers. The goal is to replicate this for all the centers in the United States. Geolocalization has been very useful during covid times. For example, if there are long waits at a DC VA medical center to get appointments, registered users can get in touch with others in the area, to ask if anyone has had better luck elsewhere.
"Requirements are always changing with Google and Apple, so the fact GoodBarber is always on the case means that everything is quickly and constantly updated."
- Jonathan Mills, Vetsapp creator
The VA official app is planning to launch its own app soon; in fact, it has already soft-launched and is gathering feedback on use and issues covered. Jonathan says it is scaled-down compared with what they had originally wanted to do. However, veterans will be able to enter official information into the app with security authentication, rather than being redirected to the website, as his Vetsapp does now.

Jonathan hopes that the official VA app will be a tremendous success. His goal in creating his "unofficial app" was to prove its worth and to encourage the VA to develop their own official app, thereby eliminating the need for his. Once the official app is fully formed and working he will consider it a big win. He says there are always things that need to be improved and he will pivot his app to other subjects that need to be highlighted for veterans.
"For someone not a UI or a UX developer – you can come into the GoodBarber platform and search their templates and that can give you ideas for how to make the rest of your app work and respond."
- Jonathan Mills, Vetsapp creator


Vetsapp is available on the App Store and Google Play