Video Tutorial: Organizing CMS Content
Written by GoodBarber Team on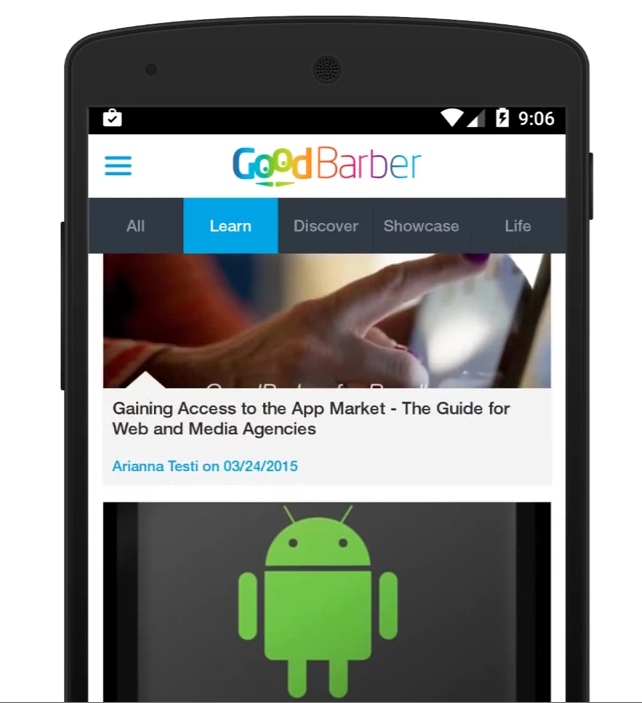 A lot of people don't realize the extent of all they can do with the GoodBarber platform, but we are here to give you some insight into the possibilities. This tutorial will provide some ideas on content organization—if you like the layout and appearance of the
GoodBarber News app
(check it out if you haven't!) you can
create something similar
by following this quick guide.
To create this type of organization mode, you will need to make categories for your content, which can be done with the following types of
CMS sections
:
-Articles
-Maps
-Sounds
-Videos
After you add one of the sections mentioned, choose
CMS
as the content source and start adding in your content. Once you're done, click "
Settings
" in the blue toolbar at the top of the page, where you will see a menu labeled "
Categories
". Here, you can add and name up to 15 different categories.
Once your content has been classified, you can decide how it will be organized when displayed. You have a few options:

-Date of creation
-Alphabetical order
-Most viewed
-Most commented on

Keep in mind that even if you have not classified your content into categories (as described above), you can still organize and reorganize it.
As always, remember to save your changes and update your app in your back office so you can see the preview of your hard work!