Japan: Xtone, Gapsmobile and GoodBarber join forces
Written by Ghjancarlu Simeoni on
In recent months, GoodBarber has been working closely with Xtone, a company from Tokyo that specializes in the design, development, content operation, and content managing systems for the web and mobiles.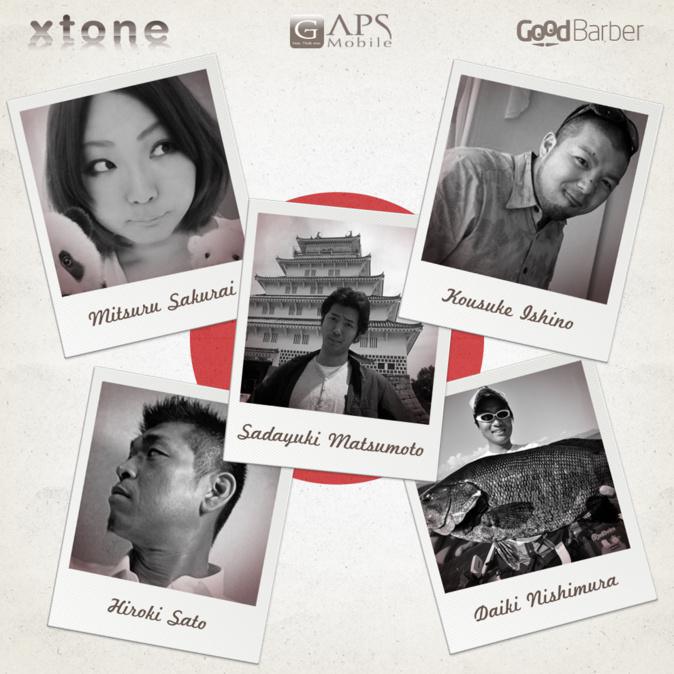 Xtone
and its sister company
Gaps Mobile
use GoodBarber to launch many Japanese companies' mobile apps.
Led by
Sadayuki Matsumoto
, co-founder and Chief Operating Officer of Xtone Ltd, Daiki Nishimura, Hiroki Sato, Kousuke Ishino, and Mitsuru Sakurai have already made applications for two international fishing equipment companies:
-
Deps
, on
iOS
and
Android
-
Breaden
, also on
iOS
and Android (soon)
Regarding fisheries, four other applications will soon be available in stores:
-
Ever Green International
-
Gancraft
-
Hook Up
-
Duel
Two other applications are being developed by Gaps Mobile:
BikeBros
, relating to motorcycles, and
Nano
, in the field of music.
The GoodBarber team is very excited about this collaboration and extends a warm thank you to Xtone and Gaps Mobile for their confidence in us and for the work we're doing together.
At the end of July, we will have a meeting with Sadayuki Matsumoto in London, the third destination for the
GoodBarberSummerTour2012
. We look forward to it and hope he will be excited about GoodBarber V2, for which we will reveal the philosophy, design, and functions.