Zapier Integration for your eCommerce App
Written by Marie Pireddu on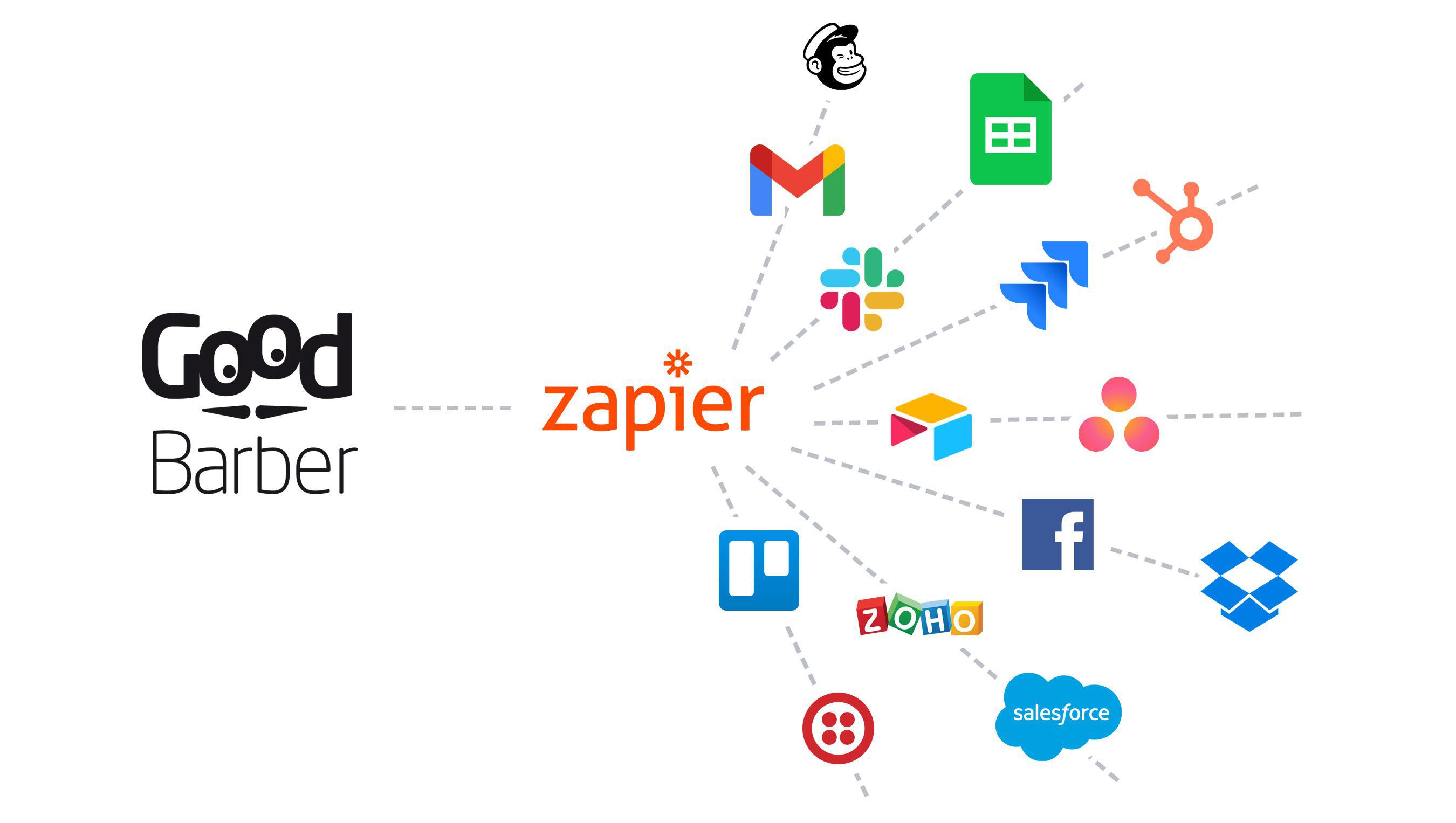 As a Shopping App owner, you know that running an online business is a lot of work. You need to deal with inventory, shipping, marketing, customer service, etc. All this usually requires to spent quite some time on a large number of small tasks. They individually may just take a few minutes, but all together, you end up wasting a lot of time.
This is where
automation
comes into play. It gives you back this precious time, increases productivity, and ultimately improves the customer experience in your shop.
While many tools are available for eCommerce automation, Zapier is one of, if not the, most popular.
So, good news! You can now use
Zapier to connect your GoodBarber eCommerce App to other services.
How to get started with Zapier
Zapier is a no-code tool that you can use to connect apps and automate different tasks.
It allows you to integrate your apps and then tell Zapier what you want to accomplish. All that without having to write a single line of code.
For example, every time you gain a new lead, Zapier can ask Mailchimp to add a new contact to your subscribers' list.
With more than 3000 integrations, a lot can be done to simplify your daily tasks.
To use Zapier, you first need to
create an account.
They have different plans, including a free plan that includes 5 single steps zaps and 100 tasks.
But before getting started, here are a few terms you need to know:
Zap
A Zap is an automated workflow between your apps. It's a series of instructions that you define in Zapier to perform predefined tasks. A zap is triggered when a given event (a trigger) occurs in an app.
Trigger
Triggers are basically events within a software that initiates a workflow. The trigger sends a set of information to Zapier. This information can be used in zaps to perform actions in other online services that are also connected to Zapier.
Action
The action is whatever steps the Zap takes. For example, every time a line is added to a Google Sheet, a zap updates the stock of a product.
Task
A Task is how Zapier tracks your actions. This matters when choosing your plans. Every time a Zap does one of its "Action" steps, Zapier counts this as performing a task. For example, your zap updates the stock of the product twice a day, Zapier counts it as two tasks. Remember this when selecting your pricing plan.
GoodBarber + Zapier
Thanks to our new
Zapier extension
, you can now connect your GoodBarber shopping app to other online services and set up automation, still without writing a single line of code.
Your app automatically notifies Zapier every time one of these
triggers
happens:
new order
new customer
new lead
new abandoned order
new product
new product variant
new promocode
new updated promocode.
For example, you can create a zap that adds your new lead to your Mailchimp "Welcome" campaign audience.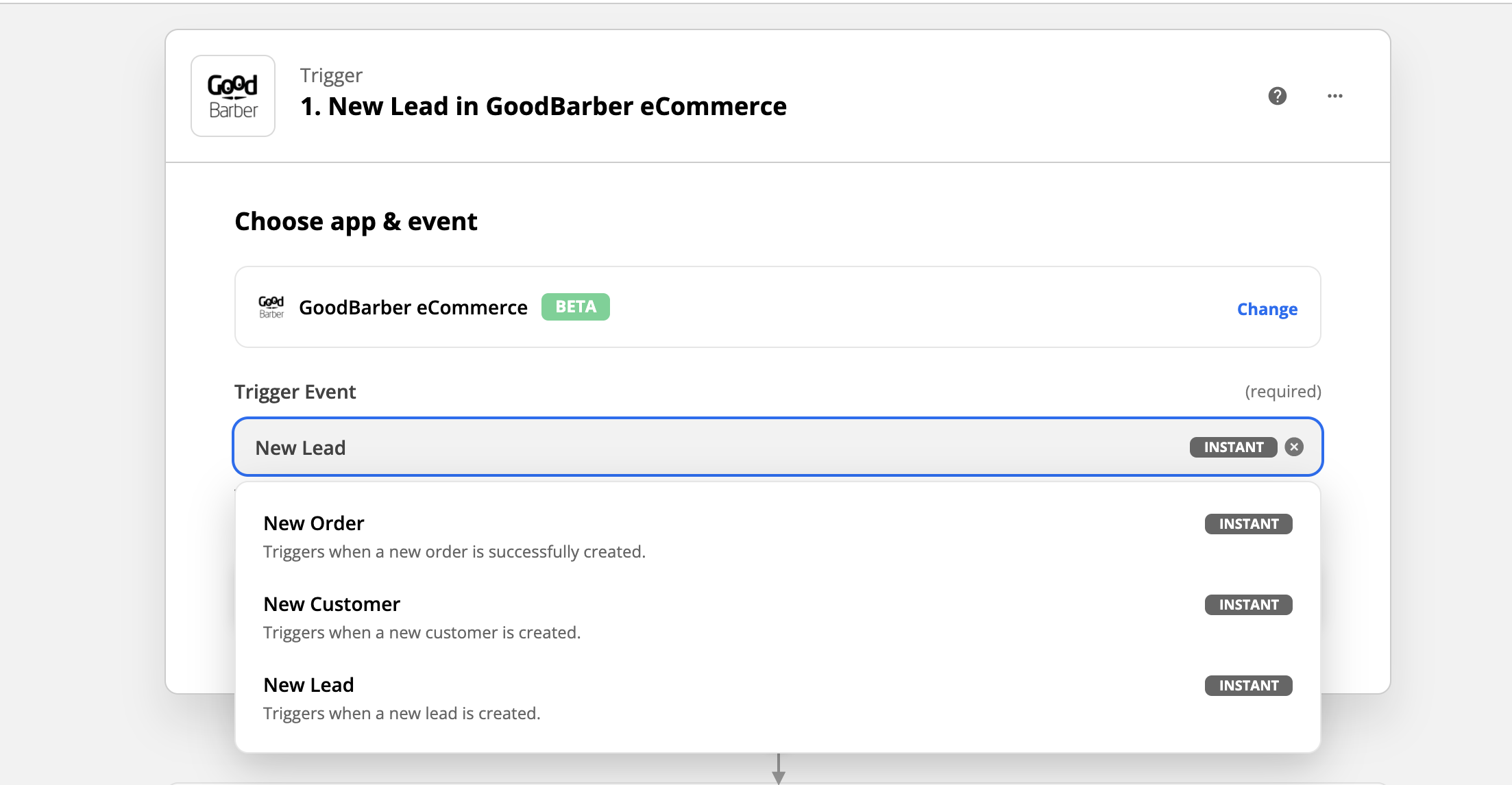 You can automate the following
actions in your GoodBarber app
using information collected in Zapier:
update a tracking URL
update the Inventory Quantity of a product variant
send a push notification
find a Collection by ID
find a Product by ID
find a Variant by ID
find an Option by ID.​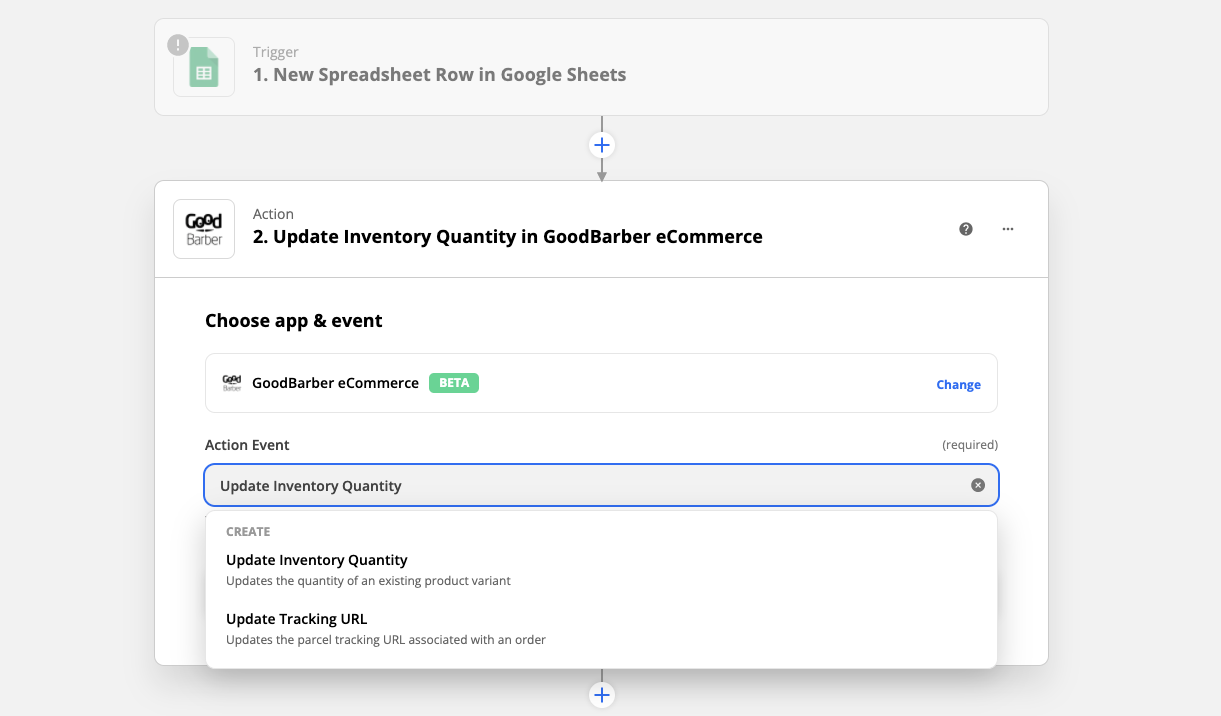 Add the necessary info on the product to finish setting the action.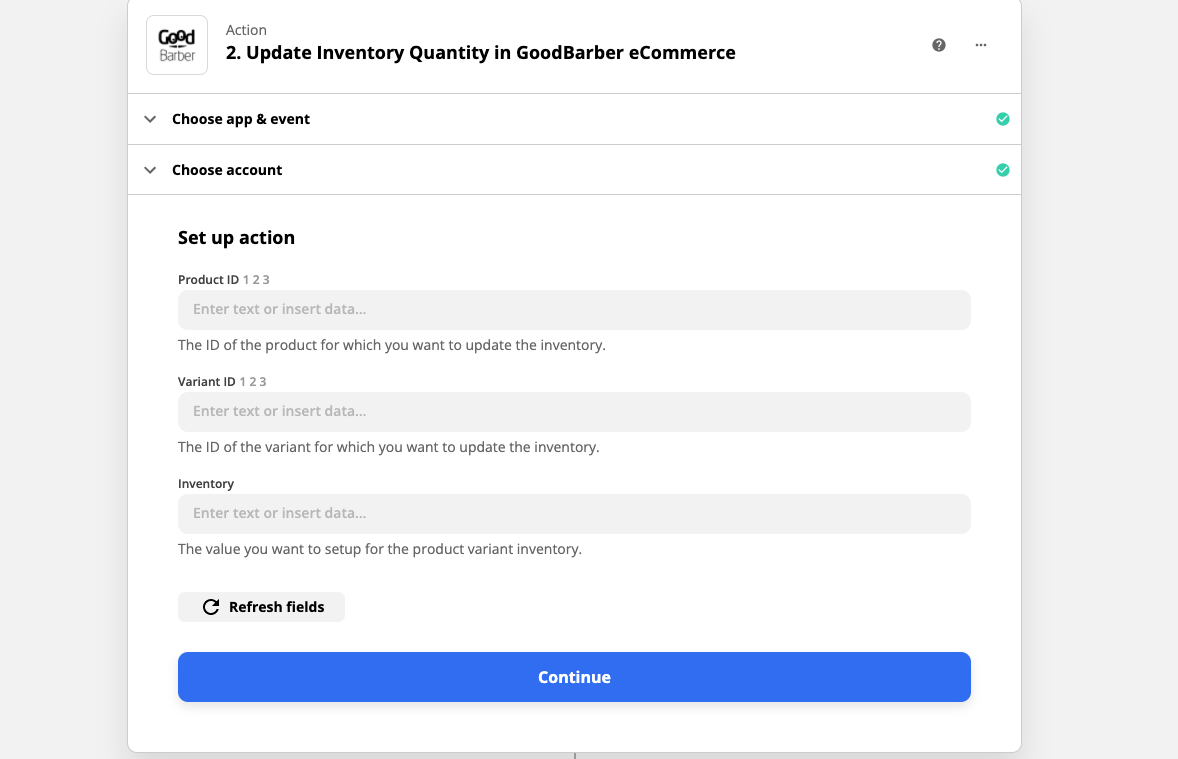 With GoodBarber and Zapier, you have the perfect no-code solution to run a successful online business.
If you're a developer or have coding knowledge, check out our Public API for more automation solutions. You can find our developer documentation here.