View more extensions
Facebook Shops
Sell your products directly on Facebook Shops
Built by GoodBarber
This feature is developed and maintained by the GoodBarber team
|
For eCommerce apps
|
Free
Facebook as a new sales channel
Use the world's largest social network to sell your products
Facebook Shops allows you to sell your products directly on the social platform and benefit not only from a tremendous visibility but also the smoothest shopping experience. Create your own store on Facebook, synchronize your GoodBarber catalog and open up to the 1.929 billion daily active users of Facebook.
An immersive and complete shopping experience
Meet your future clients where they spend the most time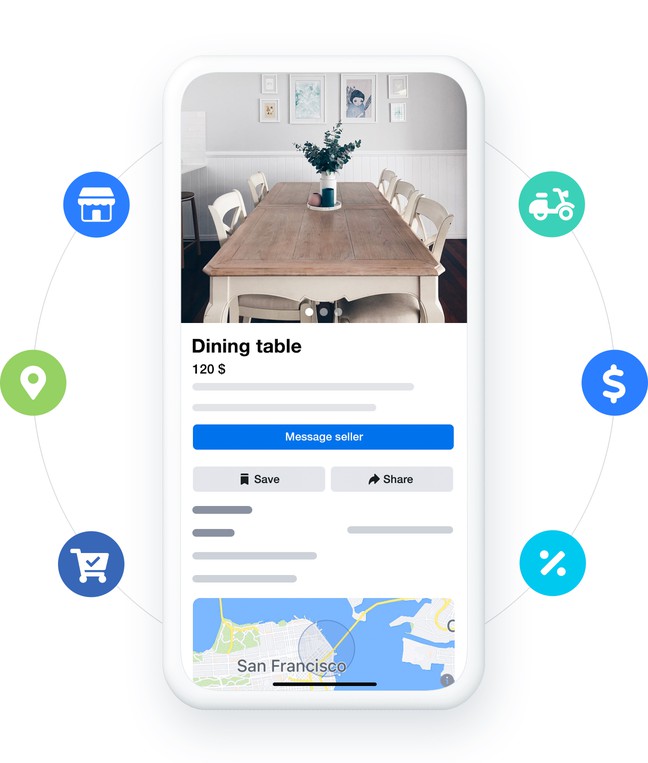 Facebook Shops are a simple and convenient way to sell your products. Facebook users can browse listings, filter them by product type, location, product price or delivery services offered. No matter what you sell, Facebook Shops are the perfect place to meet your future clients and promote your products.
Synchronize your GoodBarber catalog
Link your GoodBarber catalog to your Facebook store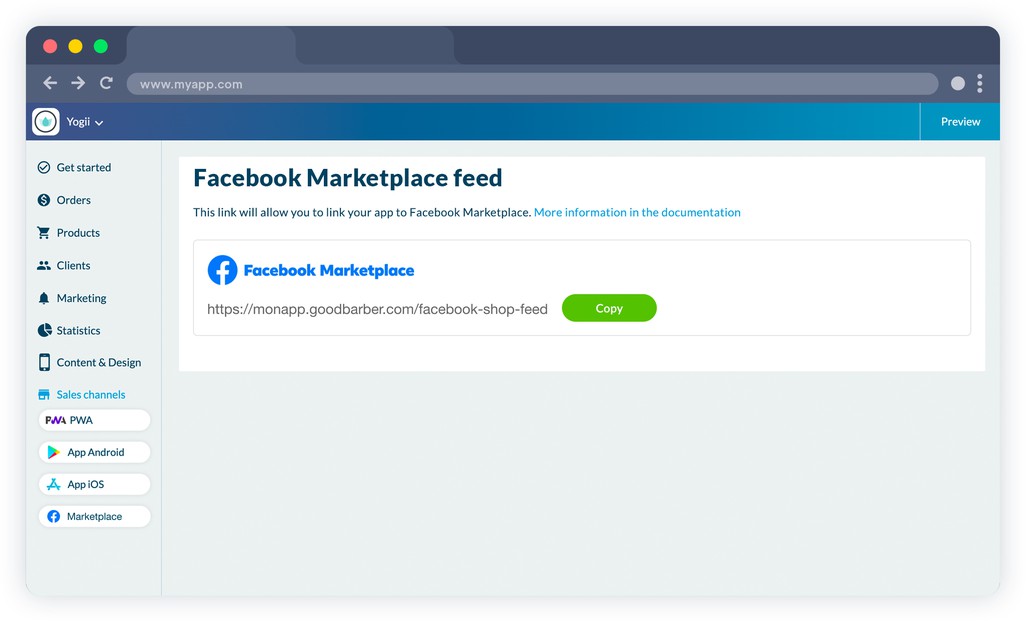 No need to recreate a product catalog to take advantage of Facebook Shops. We automatically generate a dynamic feed that allows you to synchronize your GoodBarber product catalog directly with your Facebook store. The feed is automatically updated with all your products, their prices, their stock... Simply enter its url in your Facebook store interface and let the magic happen. You can now enjoy all the benefits of Facebook without effort.