View more extensions
Form
Interact with your app users and collect data with GoodBarber's Form integration.
Built by GoodBarber
This feature is developed and maintained by the GoodBarber team
|
For Content apps
|
Free
Your custom form directly integrated to your app
Make it easy to communicate with your app users thanks to the best interaction tool.
GoodBarber's Form extension gives you the ability to integrate an interactive file into your app that users can respond to. You can use it in many cases: polls, surveys, quotes, contacts, time off requests for company apps, booking requests or appointments, just to name a few. This integration is a great way to connect with your users, collect their feedback in order to improve your services accordingly, or simply to convey a message between you and the user. Learn more about this extension and its main features.
Title description and media

16 different types of fields

Confirmation pop up in the app

Preview of responses in the app

Email notifications for each answer

Email of customizable recipients

CSV export of responses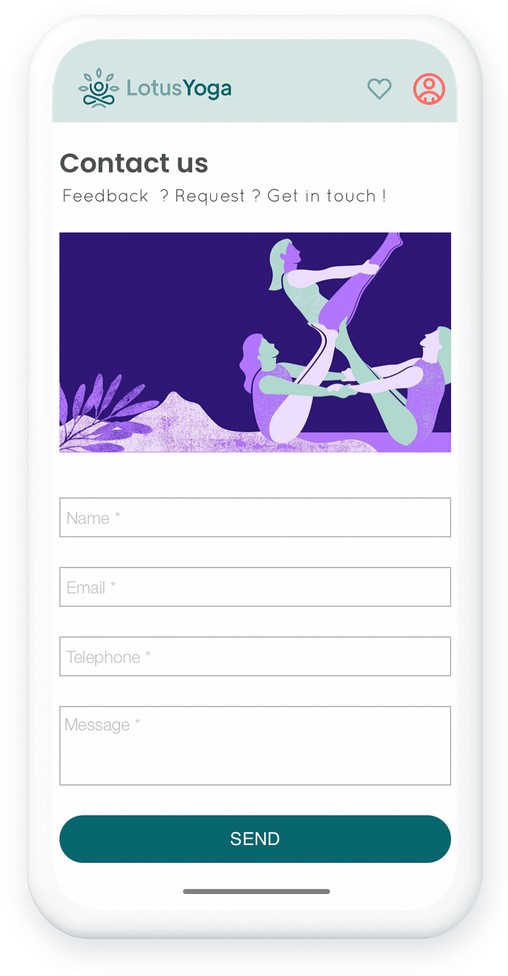 How to integrate a Form to your app?
A quick and easy installation that takes only a few minutes:
The integration of this extension to your app is very simple and can be done in 3 steps:

1

In the right Menu, click on "add a section"

2

Select the "Form" extension to integrate the extension to your app.

3

Enter a name for this new section and click on "Add".

For a detailed step by step guide, please refer to our online help
Your own customized form in your app!
Once the activation of the module is completed, a new Form section will appear in the menu of your app. You can rename it according to the function you wish to assign to it. After that you will just have to design your form!

In the same way as the other sections of your app you will be able to modify its design.