Aside from offering gifts to clients once the card is completed, you also have the possibility to surprise them with additional rewards.

These rewards can be automatic or manual. You can manage them from one single page, accessible from the menu Business > Loyalty > The rewards.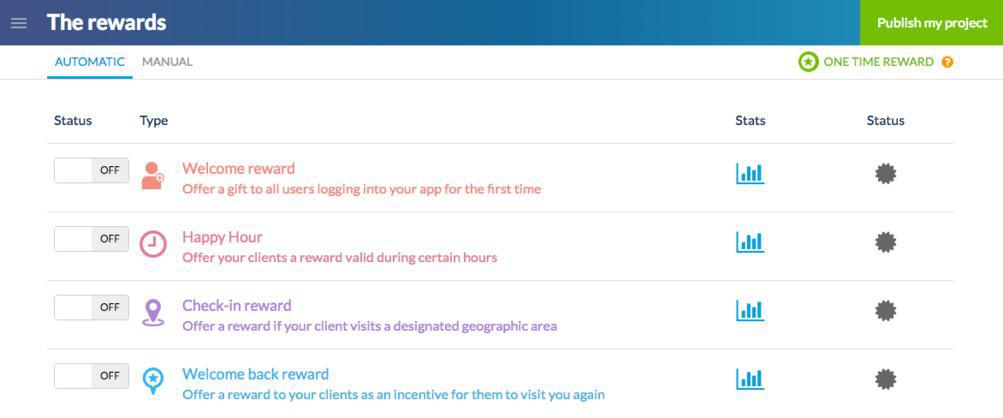 Gifts & Rewards, what's the difference?
Gifts and rewards can be similar, but their purpose is different.

Contrary to gifts, rewards are independent from the loyalty card. Indeed, they can be offered anytime, regardless of the status of your clients' loyalty card.

What's more, rewards not only show that you acknowledge your clients' business, they also take part in a more global loyalty strategy, which can help drive more traffic to your establishment, according to your needs.

Rewards materialize in the form of push notifications sent out to your clients.
NB: these push notifications aren't counted off your push notifications quota included with your subscription.
You are provided with 4 types of automatic rewards which you can choose to activate or deactivate according to your needs:

- Welcome reward:
This reward is automatically sent to your clients upon signing into the app for the first time.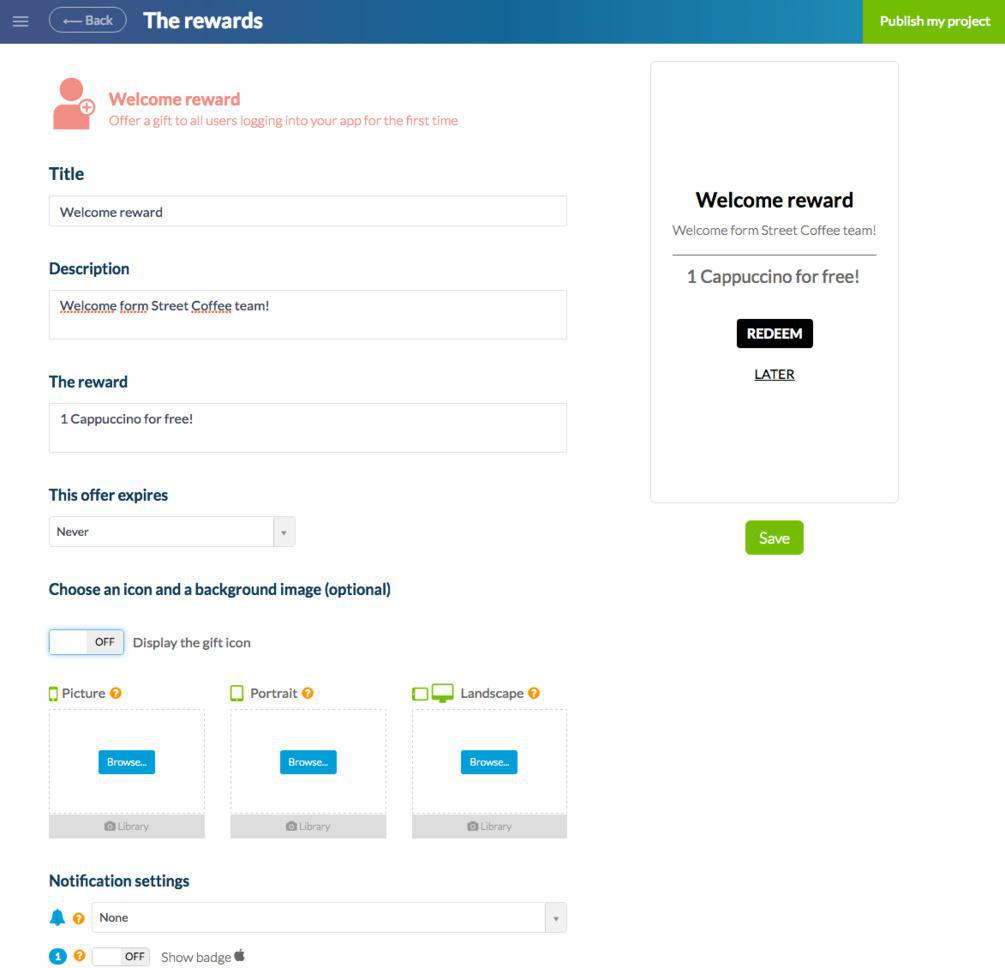 - Happy Hour:
This reward allows you to set up Happy Hours and reward your clients during a designated time frame. This reward is especially useful if you want to increase attendance during off-peak hours. Of course, you can choose the day and time for your happy hours.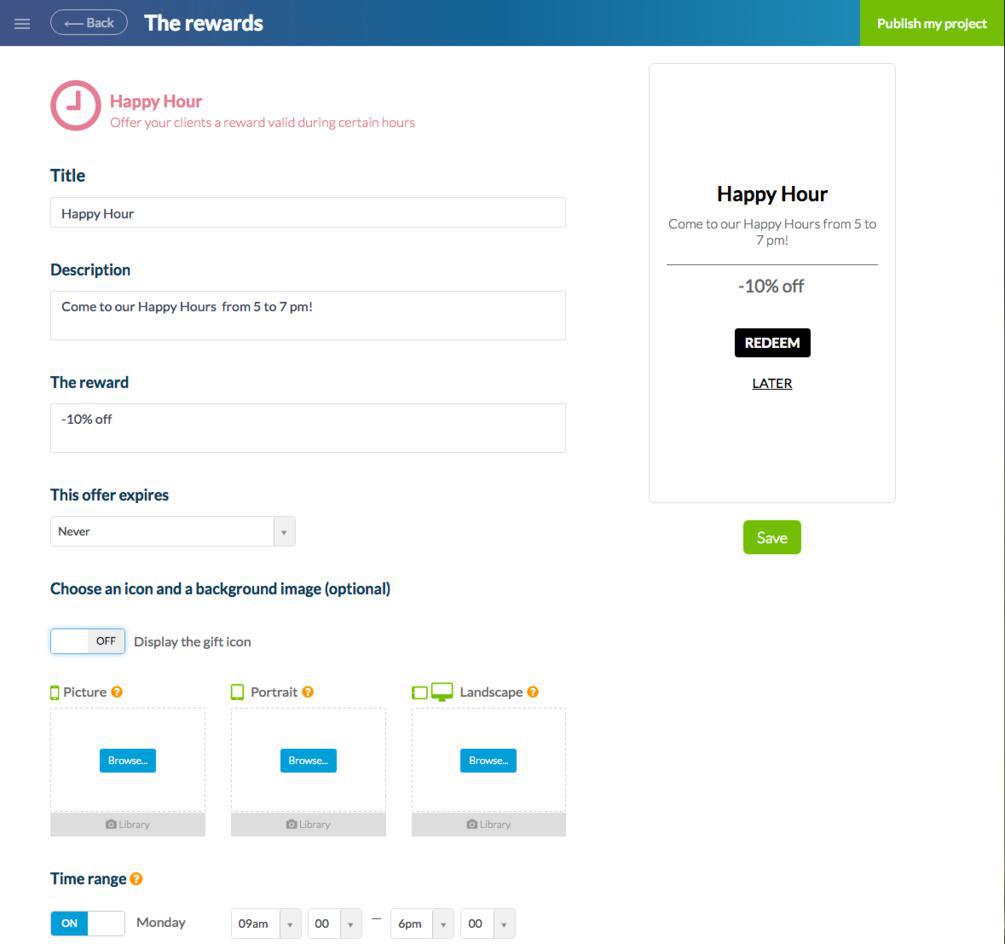 - Check-in reward:
Here you can grant a reward to clients located within a specific geographic area. You can configure the area as well as manage the frequency for notifying clients of a reward ready to be redeemed.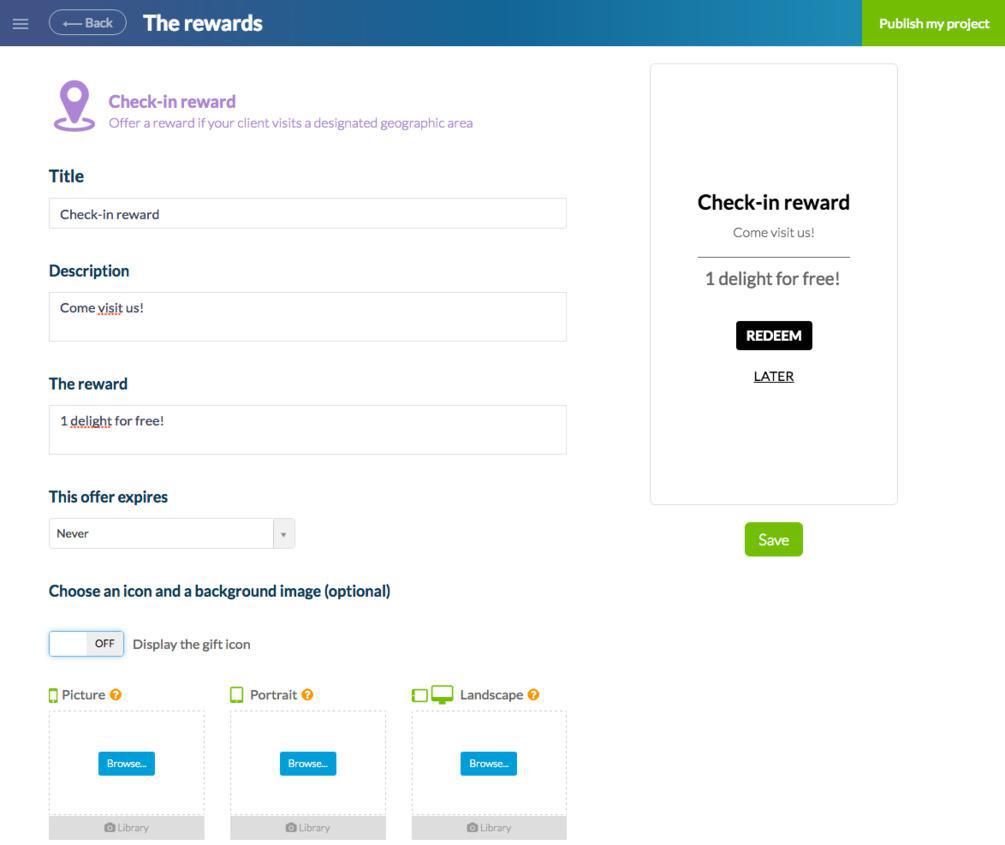 - Welcome back reward:
The perfect reminder to get your clients to visit you again, this reward is sent automatically after a certain amount of time has passed since the last point earned on a loyalty card.
You can also surprise your clients with out of the blue rewards. To do so, go the main page menu Business > Loyalty > The rewards and click on the button "One time reward" or go to the menu Business > Clients > List and click on "Send a reward".

If you follow the second path you will be able to select the clients you wish to send a reward to.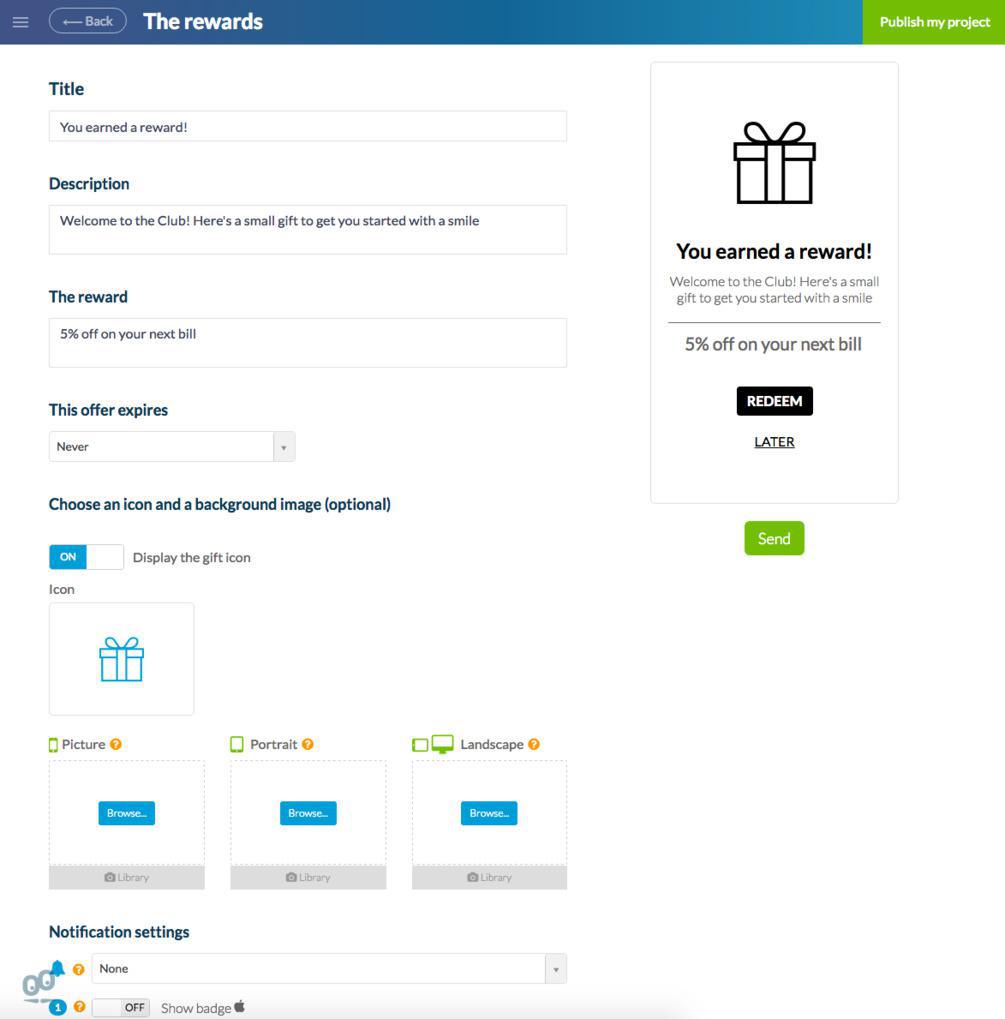 Just like with automatic rewards, it is possible to customize the title, description, content and expiration date of the reward, its design, as well as settings for the push notification (sound and display of the Apple badge).
More articles