Remove access to GoodBarber branded pages
In some pages of the GoodBarber backend, the GoodBarber brand remains visible, even though the white label is applied. Be sure not to give your clients access to these pages.

To do so, when adding a new team member , make sure you double check the user rights you attribute to each person.
User profile "User": 100% White-Label backend
If you add someone with the user profile "User", there is no chance of them seeing the GoodBarber brand in any of the pages where they have access.

Please note: We recommend always giving your clients access with the user profile "User".
User profile "Administrator": Lock pages with the "GoodBarber" brand
If you add team members with the user profile of Administrator, be sure to not give them access to pages in which the GoodBarber brand appears.

From the team management page , click on the person whose access rights you wish to customize.

The pages on which the GoodBarber logo appears are indicated by the GoodBarber logo.
Uncheck the boxes and save your changes.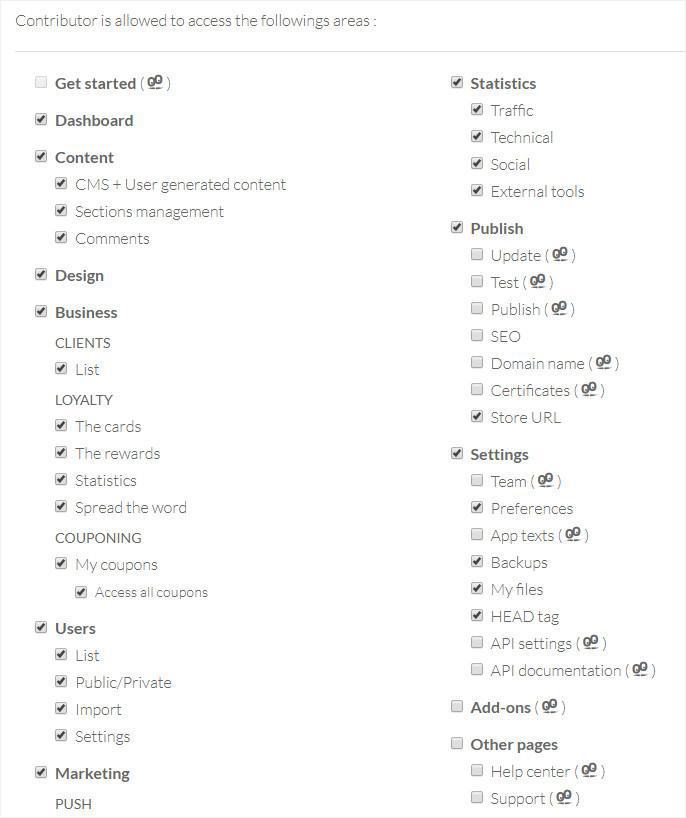 More articles