3 Tools to Better Manage your User Base
Written by Arianna Testi on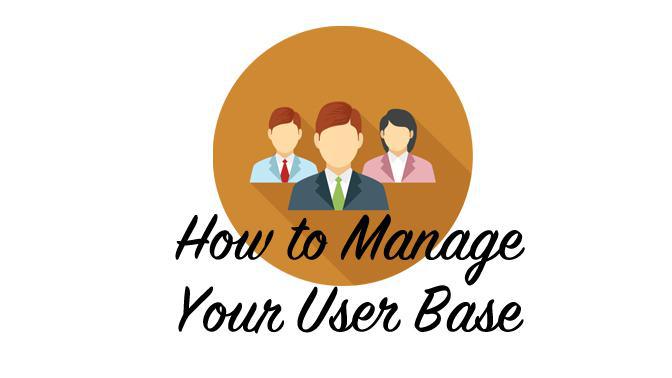 It's already been several months since we released the
User Authentication Add-On
, and many of you didn't waste one minute to activate it.
Recently we have released another Add-On—let's say the daughter of
User Authentication: the User Group, that as you well know enables you to divide your user base into groups and manage the access/restriction of the sections.

Now, to anticipate the upcoming release of the new member of this User Family, the Community Add-On, I'm here to show you 3 tools that will help you explore and better manage your Beautiful User Base.
1/. Advanced research
The first tool is the new, more powerful User List menu search engine.

This is a very useful tool, especially when you have a very large user base.

You can do a search by using any text related to the user list and profile. The search engine will look through names, descriptions, emails, etc... no detail will be excluded. It's like the Big Brother :)
2/. Export CSV
Do you need to do a backup of your user base, or to transfer the users of your app into your website database or somewhere else?

The export option will enable you to easily export your user base into a CSV file.
It's important to always keep more than one copy of this valuable information.

To complete the export you just have to click on Export data, in the menu Users > My Users > List, as shown in the image below :)
3/. Import Users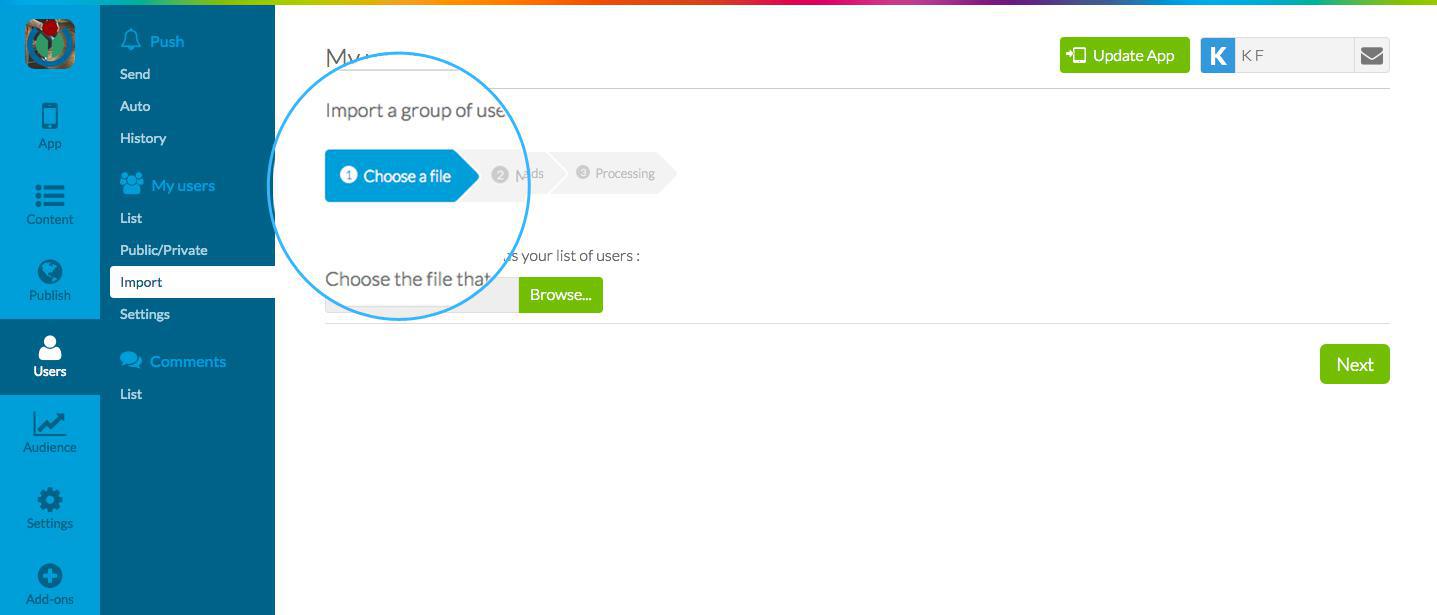 I can't count the number of you that were asking for this feature...finally it is available!!
So, GO!!
How?
The import menu is activated inside the menu
Users > My Users
.
It consists of a 3 step process:
STEP 1 - Choose the File
Choose and import the CSV file with the information about your users.
IMPORTANT: You can only import CSV files.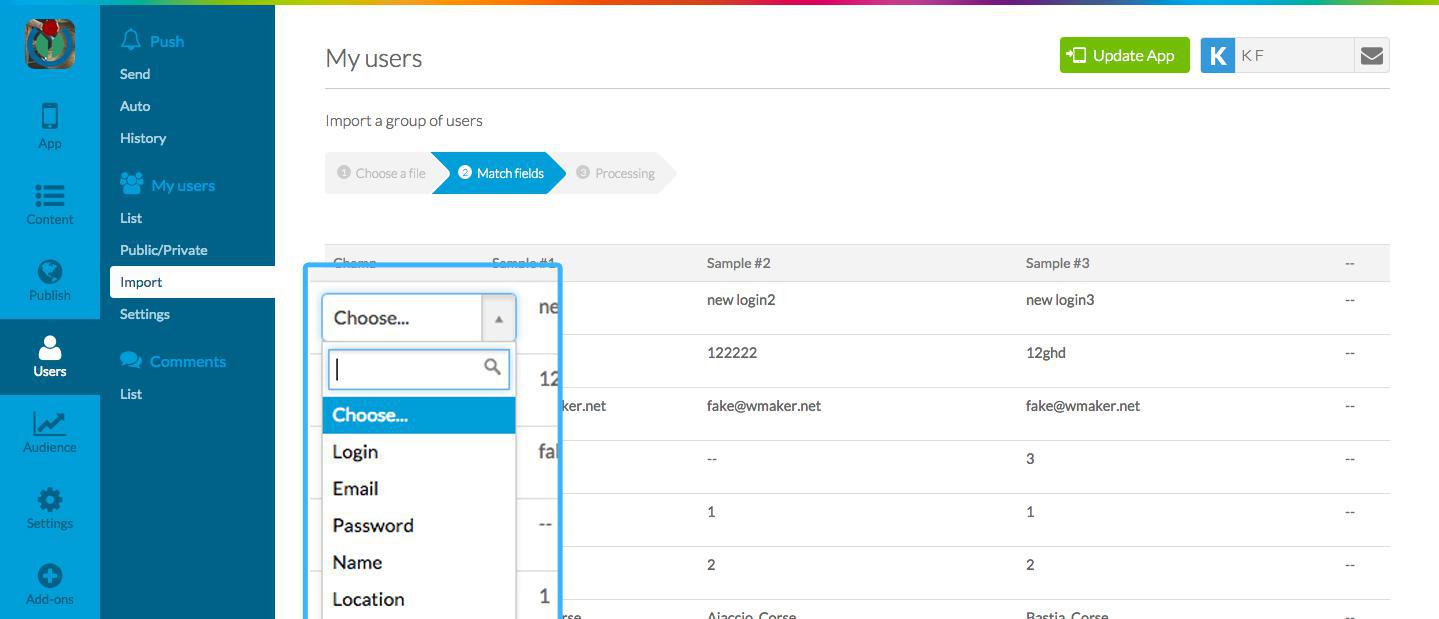 STEP 2 - Match the fields
The information in your CSV file will be displayed inside the GoodBarber back office and you will have to choose the field/information that it corresponds to.
Some fields are mandatory, like email and password, so you will be unable to complete the import if you haven't matched the information from the CSV file with this
information
.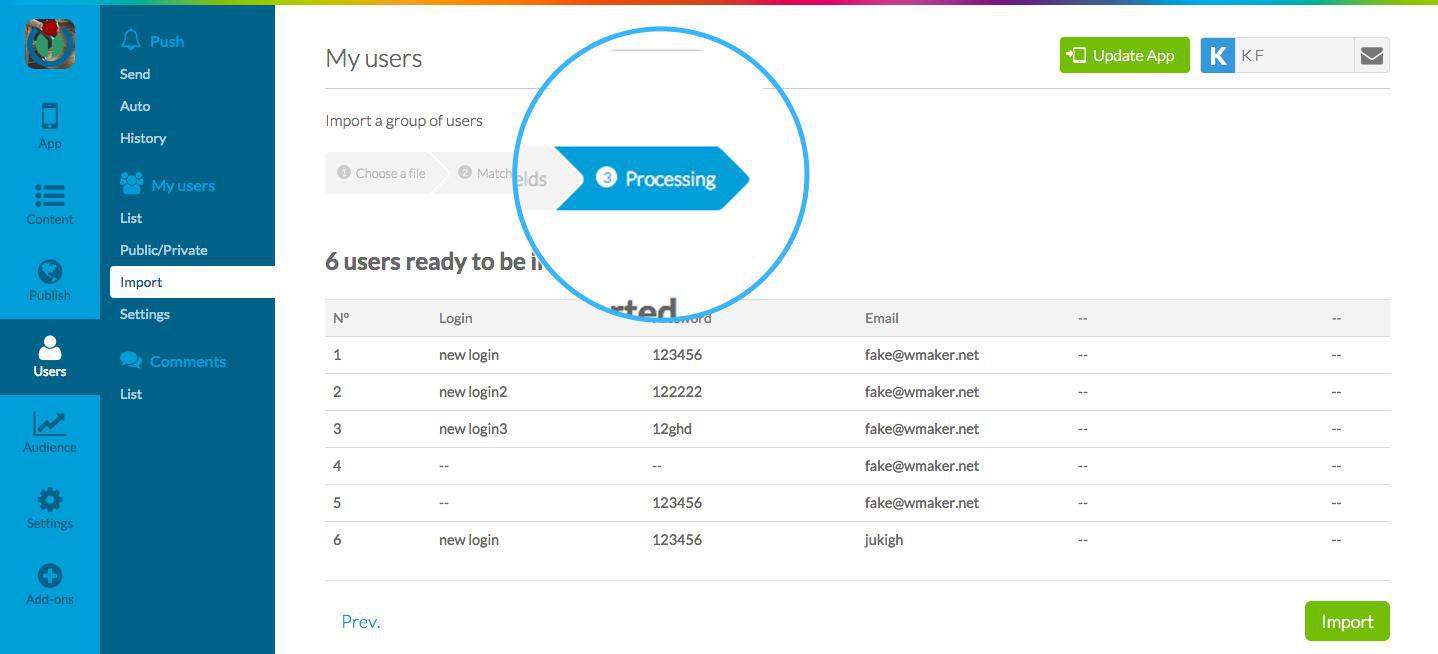 STEP 3 - Processing

The final step concerns checking your information and launching the data import.

The amount of time the system takes depends on the amount of information you want to import. You will receive an email that will alert you when the import has been completed.



Other

important information you need to keep in mind is that you can import up to 10,000 users at a time.

When the import is complete, you will find all your new users in the User List menu, and you can start to segment them into groups :)

The only thing I have left to say is: "Try it, and let us know" :)