7 good reasons to create an app with GoodBarber
Written by GoodBarber Team on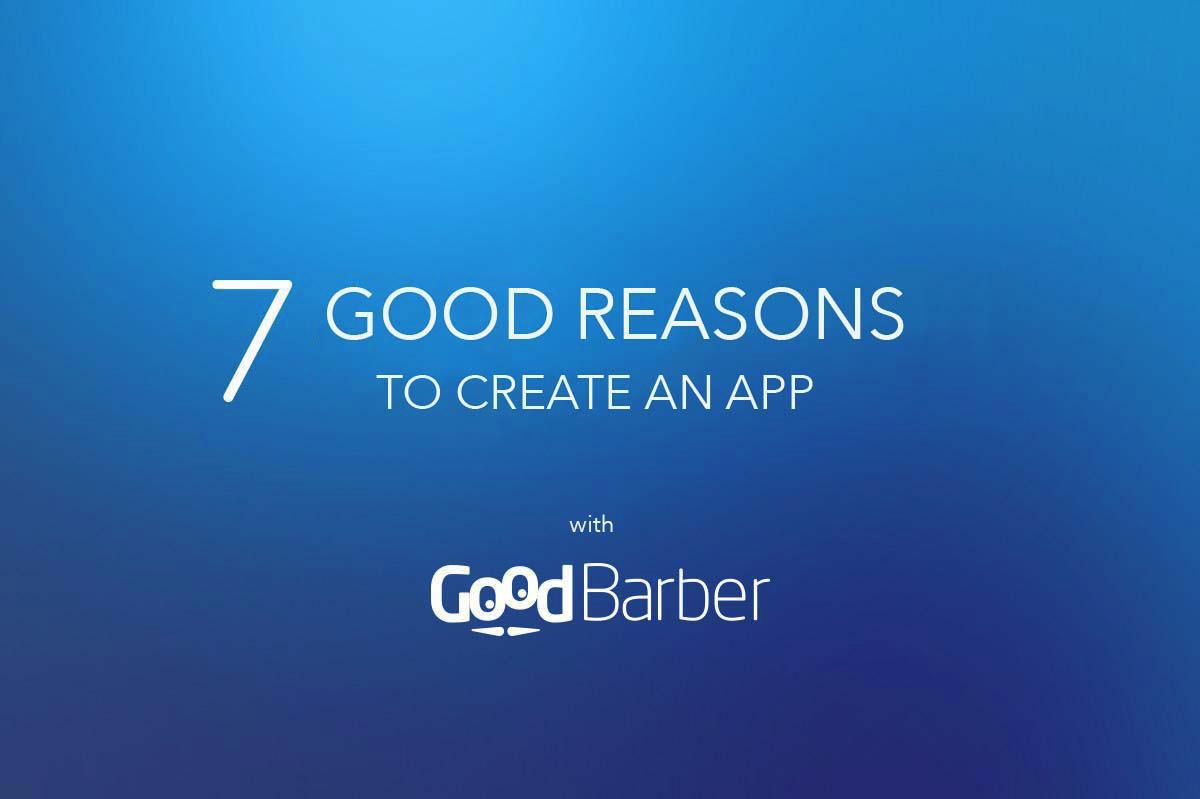 Creating an app may seem long and difficult, but we have planned everything to facilitate the task. Indeed, GoodBarber enables you to :
1. Create an app without coding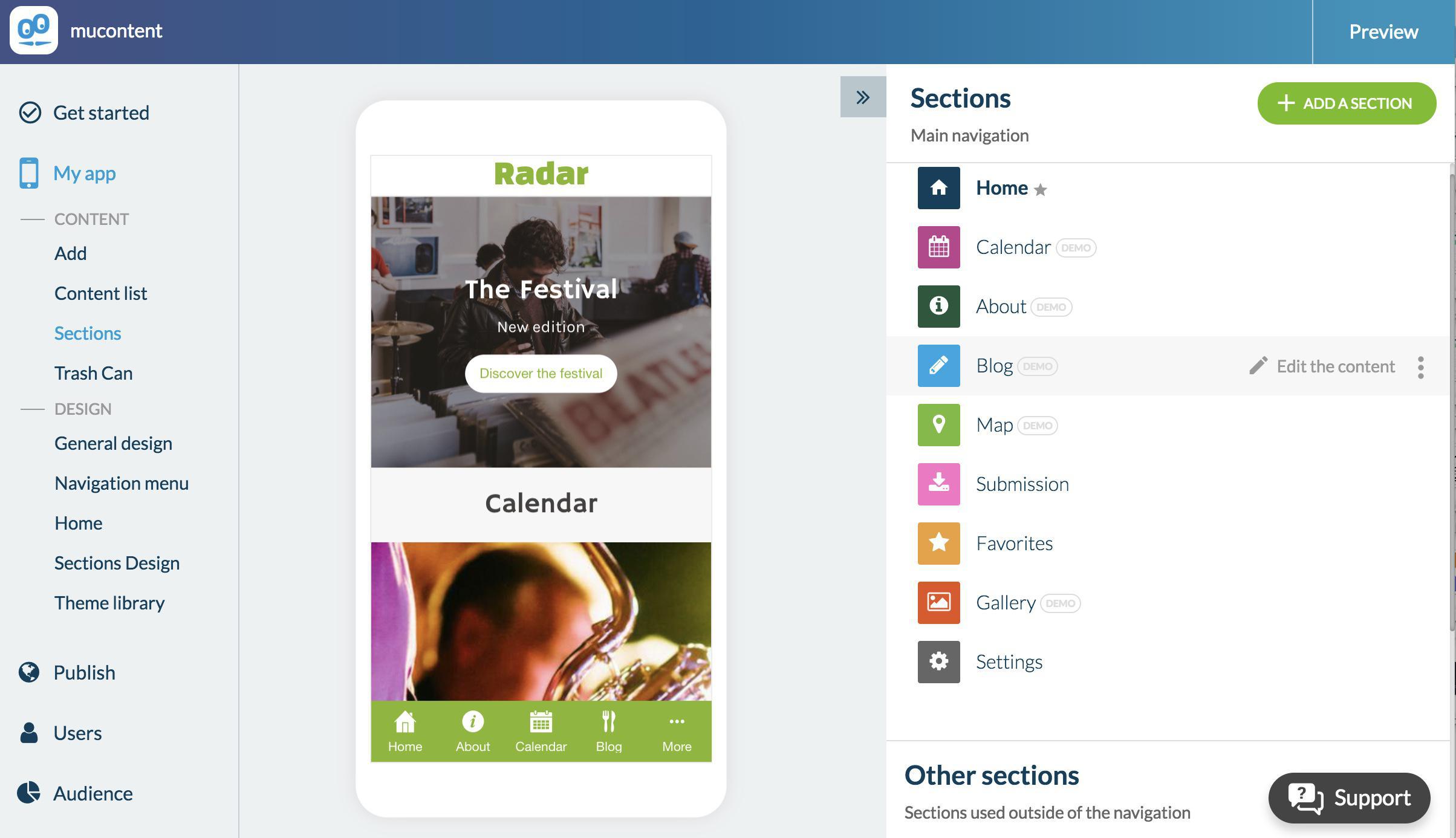 You wonder how to create an app without being a developer?

So easy:

Go to GoodBarber.com and click on Create an app


Fill up all the info regarding your app : name, field of activity, email address and password


GoodBarber builds your app in less than 30 seconds


Select one of our templates and start customizing your app


Progressively add your content


Test and publish your app

That's it! You have created an app without using any coding whatsoever.

2. Create a native mobile app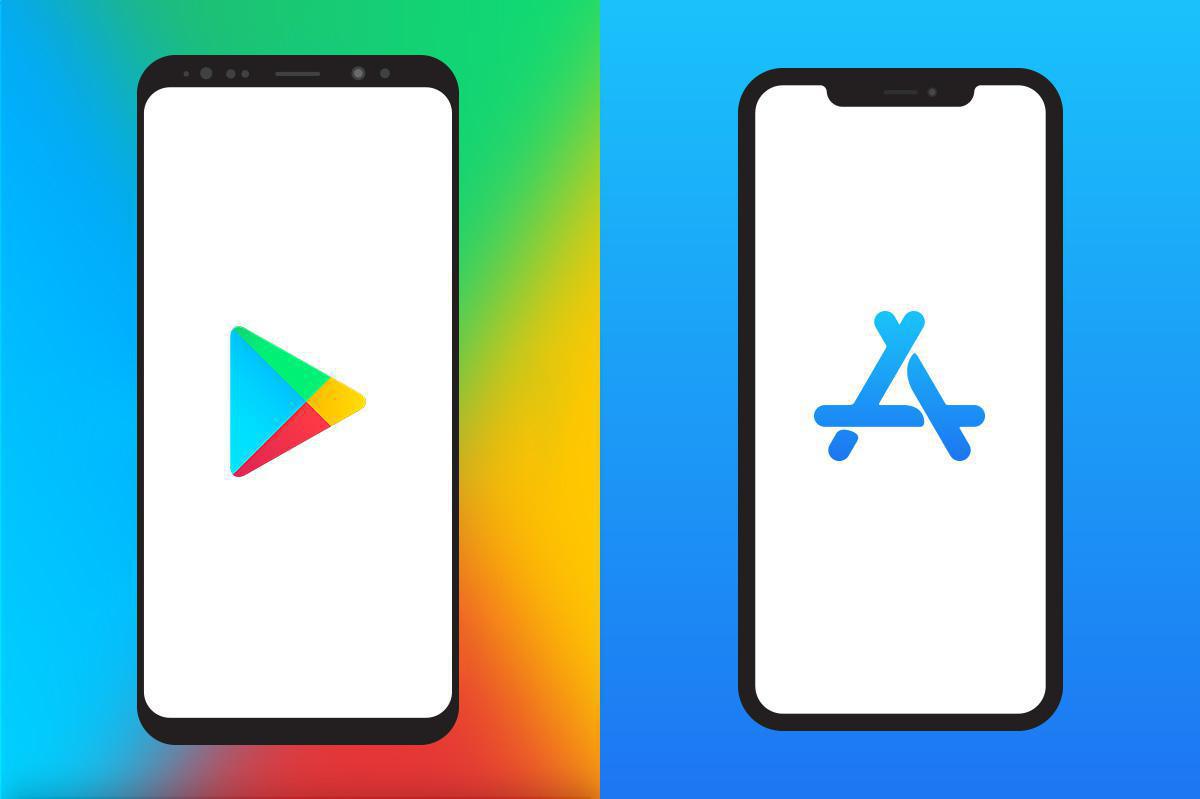 Now that we know GoodBarber App Builder makes it fast and easy to create an app, it is essential to know some fundamentals.


You are probably already aware that two operating systems dominate the smartphone market : Android and iOS. Android is developed by Google and represents more than 80% of the market. iOS , its main competitor, is developed by Apple (present on iPhone and iPad) and represents a little less than 20%.


Android applications use Java language while iOS use Objective-C or Swift language. It is therefore crucial to create an app specifically for each operating system. This is why it's called a native app . They represent the vast majority of apps downloaded daily.


To create a native app brings numerous benefits : better reactivity, reliability, easier access to smartphone features, Push notifications (available only on native apps), content accessible offline, better user experience adaptable to each operating system.


In summary, at this stage, GoodBarber makes it possible to create a native Android or native iOS without using any coding. Not bad! And that's not all.

You've just finished creating your app, settled the last details, you've tested the app and are pleased with it. It is now time to submit it to the Stores.


Each operating system has its own store. Google Play is for Android, App Store for iOS.

In order to publish an app in the Stores, you are required to register to an iOS developer account for Apple ($99/year) and a Google Play developer account for Google ($25 lifetime). You will then be able to publish your app under your name (or your brand).

Feeling a bit lost? Don't panic, we have prepared two tutorials to guide you step by step in this process, one for Apple and one for Google .


How does it feel? You just created a native mobile app and published it to the Stores to be available for download.

4. Create a PWA
Speaking of download, wouldn't it be interesting to benefit from all the advantages of a native app without having to download it on a Store? Well, it is possible, it's called a PWA or Progressive Web Apps.


A PWA is a revolutionary website that works with all the advantages of an app without having to publish it on a Store.


We covered earlier how GoodBarber makes it possible to create an app without any coding, this applies to Progressive Web Apps too. When the fateful moment of publishing your app comes, you will be able to publish on the Web thanks to the PWA and on the App Store and Google Play thanks to the native versions of your app (we will clearly explain each step)!

You will then have one PWA and 2 natives app for your users to download.

5. Benefit from the best features on the market
GoodBarber offers an infinity of features (350 +) to develop the most complete app possible. User Authentication (to restrict your app to your users only), Beacons (set up in an area, they will send users a notification when they are near them), Monetisation, Loyalty Card (your clients collect points to gain rewards), discount coupons, Geofencing (notifications depending on users' position), Service Worker (makes possible to use PWA offline), Geolocation…. Just to name a few of all the features available.


Still not creating an app? Let's continue.

6. Create an app in 28 different languages
GoodBarber app creation process is translated in 28 languages, from beginning to end.

What does it mean?

In summary, if you speak Arabic, Chinese, Dutch, Slovenian, Catalan…. You can create an app on GoodBarber.

7. Benefit of a 30-day free trial, no card needed.
The time has come to reveal the cost of a mobile app on GoodBarber.

Quite easy to explain.


When you start creating your app, we won't ask you for any card details : so $0, until the 28th day of trial: still $0 and if you decide to leave us (NOOOOOOOOOOOO!!!!) at the end of the trial, it won't have cost you a thing.


If however, you decide to trust us: our plans start at $15/ month for one PWA, $32/month for one Android app + one PWA and $96/month for one iOS app + one Android app + one PWA.


For more pricing info, visit our page GoodBarber Pricing

Conclusion
Let's face, creating an app with GoodBarber is at everyone's reach. You need a native app? A PWA? Guidance to publish on the Stores? Best features on the market? Favorable rates?


Even if you speak Chinese, all of this is possible on GoodBarber.


What are you waiting for? Come create your dream app with us


If you enjoyed this article, please don't forget to share it .


Thank you in advance!