7 reasons to create a native app
Written by GoodBarber Team on
Why should I need an app? It's a question a lot of people are asking, I'll give you some reasons, they will help you to create one ;)
Users spend more time with their phone than their partner!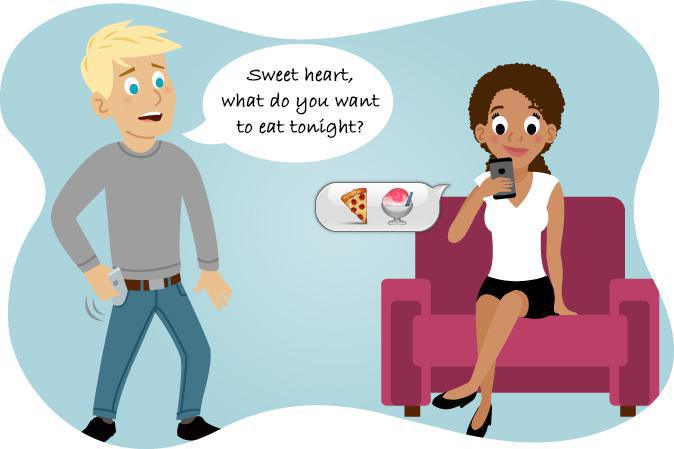 Yes, I know, it's crazy but true!
According to a
new study
, the English tend to spend 119 minutes a day using their mobile against 97 minutes with their partner!
Guys, United Kingdom is not so far! ;)
Having an app is pretty cool!
Now everybody has a website, it's not that "cool"! But having an app is ;)
Why won't you offer an app to your users? We know that their mobile are more important than their partner! Let's do it!
With an app, you can stay with them when they don't have their laptop, for example : during vacations or weekends, when they take the public transportations or when they're going to the doctor! The goal is to be with them all the time!
All those opportunities are a good way for you to stay with them! And they can check what's new in your website wherever they are!
Closer to you my user...!
With an app you're now in the gadget that your users never left!
The mobile is THE new best friend of people (like an extension of their hand) : calls, messages, pictures, videos, social networks, etc. generation 100% connected!
Having an app is better than having a mobile website
Wait, I'm not saying that having a website which is optimized to run on mobiles is not good BUT, be honest, it's simpler and smarter to have an app!
I'll explain you why. First of all, everybody likes to have the app of its favorite newspaper and just touch a screen to see fresh news rather than going to the website!
Secondly, it's more practical, uncluttered and easy!
And also simpler
Unless you remember the URL of your favorite website (and let's forget the mobile URL which is even more complicated), here are the steps you need to go through to access the website:
- Open your search engine
- Tap what you're looking for
- Wait until the page is downloaded
- Look for your website in the results
- Tap to access the website
- Wait until the page is downloaded
- And finally access the information you wanted!

Pretty long right? With an app you just need ONE action! And it's faster to download the app once and for all, then have it in your phone than going to the mobile website.
Everything is at hand and optimized for your phone!
With your iPhone/Android app you can not be closer to your users ;)

And GoodBarber gives you the opportunity to select what you want to integrate in your app!
And your users can read you wherever they are, even in the plane!
It's like a dream right? I know! This is GoodBarber ;)
Push Notifications
In this
article
we gave you some advice to use push notifications! And as you can see, with your app you can easily send a message to your users!
You post a new article on your website: Send a push to your users and let them know!
They will go directly via their mobile to see this article ;) Cool right?
Innovator!
Yes, yes, it is! Having an app it's just being innovative! And with GoodBarber it's even better!
It's a good way to let people talk about you and your new app, it's a big news that you can talk about in your website as well!
Be one of the first to have one and do it now!
Pretty great reasons to act now, right? Let's do it together :
create your app with GoodBarber