A Club Card for your most loyal customers - new Add-On
Written by Isabella Leland on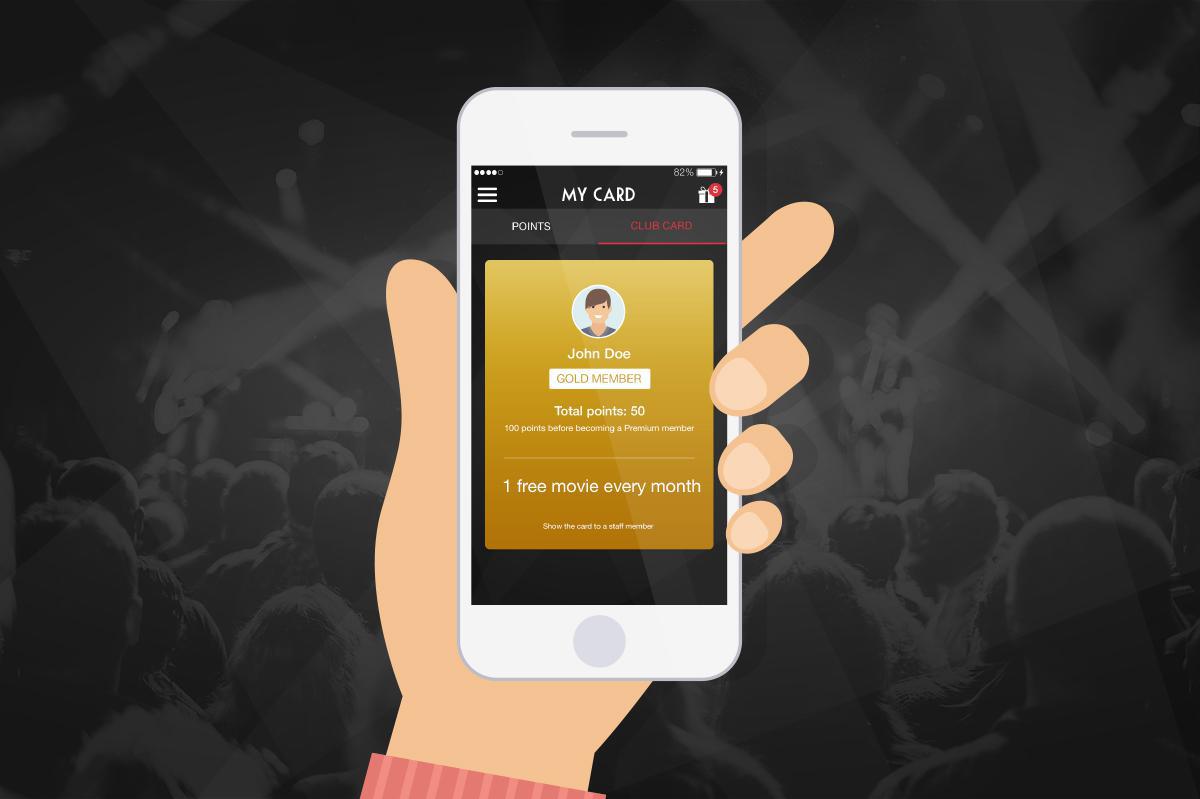 In the wake of our
Loyalty Card release
, we are glad to announce that our Club Card Add-On is now also available.
Wondering how a Club Card can integrate into your loyalty strategy?
While a Loyalty Card is the ideal option to convert one-time customers into recurring ones, a Club Card introduces a different kind of relationship, a more exclusive one! The two together create the perfect infrastructure, just like bricks and mortar.

Think about it, what better way to strengthen your ties with your customers than by making them feel special? Recognition is invaluable leverage. On top of gifts as well as one-time and automatic rewards which can be triggered through the Loyalty Card, by enabling the Club Card Add-On, customers can envision becoming part of an exclusive club and earn specific long-term privileges.

With this powerful association you have all the incentives you need to grow your business or make your establishment flourish.
How does it work?
Our Club Card Add-On comes with 3 membership levels: Silver, Gold and Premium (you can edit the names).

It is up to you to determine the number of loyalty points earned, or rather, how many loyalty cards must be completed to obtain member status and evolve from one level of club membership to the other.

You define the conditions for access, but also the privileges. Lifetime value privileges can include free delivery on all orders, different percentage discounts for each level... By choosing which privileges to associate with each card level you can create a system 100% tailored to your business.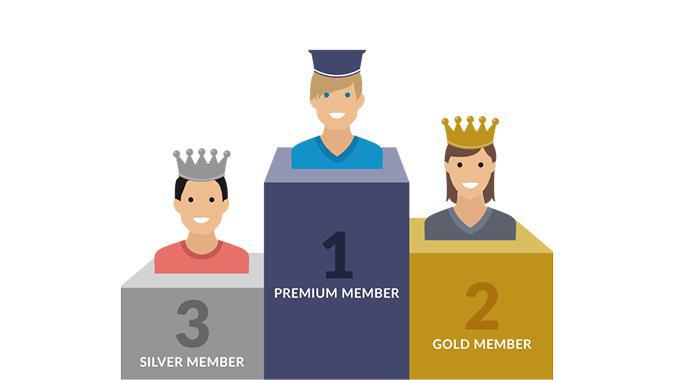 You can also monitor usage of the Club Card on your end and introduce less timeless privileges. For instance, let's take the example of a local movie theater:
With a Loyalty Card, after 10 movies, customers earn a gift: 1 free popcorn.
With a Club Card, after 30 movies (= 3 completed cards), customers become Silver members. Silver members get a privilege: 1 free movie per month.
And so on...
After 50 movies (= 5 completed cards), customers become Gold members. Gold members get 1 free movie per month with a friend.
And finally, after 100 movies (= 10 completed cards), customers become Premium members. Premium members get 1 free movie every weekend with a friend.
When showing the Club Card to a member of staff, upon purchase of a ticket, the employee should check the date of the member's last visit, in their own database, to make sure they aren't abusing their privilege.
Statistics and more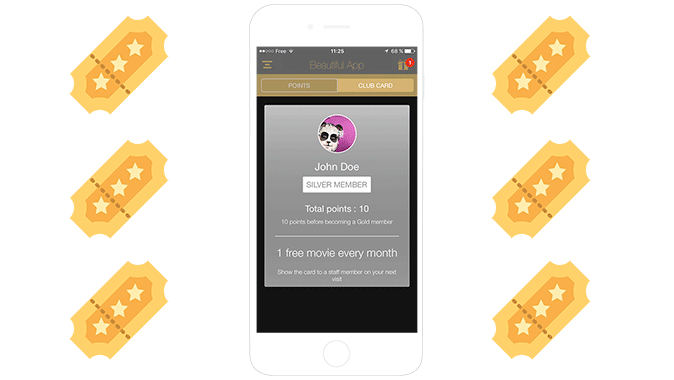 To make the most of your Club Card integration, track results. As usual, in your back office, you will find detailed statistics, as well as a list of your club members. Use this data to craft and adapt your strategy accordingly.

You might find that you need to stretch or extend the amount of points required. You may want to introduce new privileges to keep things interesting. The bottom line is, you remain in charge.
How to activate the Club Card Add-On?
Go to the Add-Ons menu > Catalogue > Local Business section. Click on the More info button and then click on the green button.
The Club Card Add-On is only available with an ADVANCED subscription.
After a trial period of 1 month
, it costs $4/month or $40/year.
To activate this Add-On you must first install the
Authentication Add-On
and the Loyalty Card Add-On.
Now, to learn more about how to create a loyalty program tailored to your business, watch our video: