Agency Spotlight: Winning in the App Market With Proexe
Written by GoodBarber Team on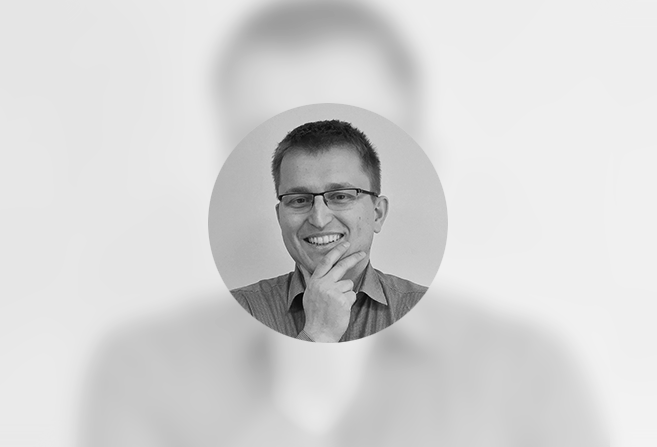 For our next featured agency, we are proud to introduce Proexe, a Polish company with some quite impressive accomplishments under their belt. Maciej, the CEO of Proexe, will give us some insight into his success.
Can you give us some background information on Proexe?
We've been in the mobile app development market since 2010. We have 6 long years of experience in creating products for leading platforms like Android, iOS and Windows Phone. Our team of designers, programmers and content creators consists of 13 talented people. Each day we work hard under the banner of "winning mobile solutions" to deliver high quality applications. Why do we describe our work as "winning"? Let me explain.


Over the past 6 years we've won 4 awards at International mobile app competitions. We were able to win because of our dedication to perfection in mobile app development. Every time someone decides to trust our experience and create their dream application with us, we try our hardest to develop a product that will meet our customer's expectations and give their business a competitive edge.

Who was your first customer? How did you get them?
We are proud to say that our first customer was none other than Samsung. In 2010 they were rolling out their new mobile operating system called BADA. Their app ecosystem was underpopulated, so they decided to launch a contest to create new apps for their platform. At the time we were young and passionate tech enthusiasts, so we decided to give it a try.

We'd been working tirelessly, for a few months with almost no pay, to create our app from scratch. This experience taught us a lot – we learned how to define, properly execute and advertise our product. We were really pleased to win the 2nd prize in that competition after months of hard work. Samsung were really impressed with what we'd done and asked us to develop more products for mobile devices. In a nutshell, this is how it all began.

What is your company's competitive advantage and why do clients choose you over your competitors?
Our team is focused solely on native app development. The entire process of development is done in-house by a team of highly-skilled engineers with years of experience. Our attention is never divided across several projects to ensure every element of the app is realised impeccably and on time.


Even though it might cost more, we're sticking with that approach as the quality of the final product is always much better. Every year we release at least 2 apps which are downloaded more than 1 million times. So to answer your question, we believe we have the formula to build and maintain quality apps that reach millions of people around the world and this is the reason clients are working with us.

What's the most challenging part about your job?
When our new app goes live and we stay up all night to make sure everything is ok :)

What would you say to a business who doesn't see the value in having an app?
I would show them an app called Snapbook which was made for a startup. People at Snapbook are a great example of how a simple idea turned into a success story. At the beginning, the mobile app made by us was the only thing they had. Now, their business has grown massively - they bought professional printing machines and sell their products worldwide.


If you already own a business it's much easier to start. A mobile application isn't always a tool to reach your customers or grow your revenue. It can be used by your employees to make their work a bit easier. Many modern offices try to use mobile apps as a means of communication between co-workers. Instead of wasting time around a conference table everyone can communicate and resolve issues without leaving their desks. I think these days it's really difficult to stand out amongst competing businesses. To do that you often need to think outside the box – this is where mobile apps comes in.

What are the top 3 components of a great app?
- Great and thorough design

- Experienced team which knows how to predict problems on thousands of types of devices

- Tested very well on multiple devices or the best on BETA testers

A little bit about Maciej

Maciej Bakalarz is the founder and CEO of proexe.eu , an award winning mobile agency. He holds a Masters degree from Warsaw University of Technology in the field of computer science. He has led Proexe to be the winner of several impressive awards in various international challenges for mobile app competitions: