Which Comes First: The Business or The App?
Written by GoodBarber Team on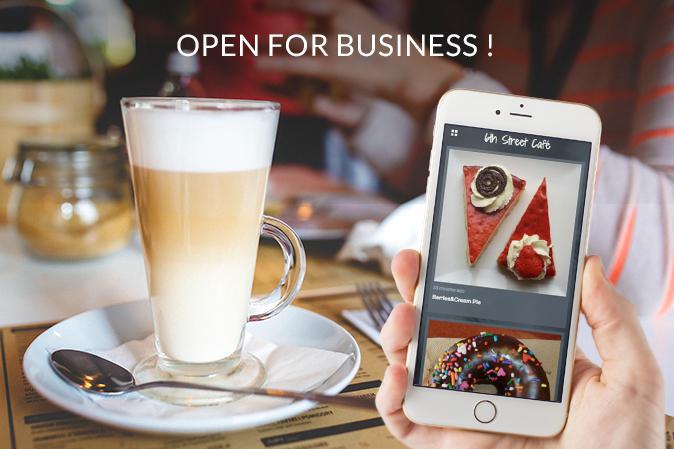 A typical sequence of events when a company is first created normally begins with establishing the business along with a website, and allowing it time to get on its feet before incorporating supplemental "Add-ons", such as an application. However, as we've said before:
apps are no longer an optional, bonus feature, but are rather a must-have for any successful business
. Perhaps waiting to create an app isn't the most strategic choice, and maybe one should even consider it a preemptive step in the entrepreneurial process.
No need to wait around for the physical business to get under way—create the app now and gain traction for later on.
What are the advantages to creating an app first and the physical business later on?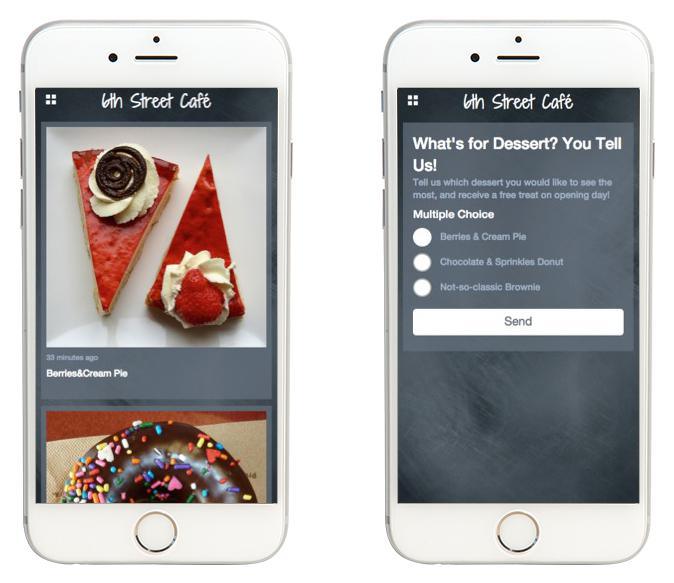 1) Market Research
Starting a product's life cycle out correctly depends greatly on
knowing the market that is being targeted
, and applications offer cost and time efficient features that allow one to become informed.
Analyses
produced from traffic and editorial statistics available to app owners provide valuable, quantifiable data that will lead to a product crafted specifically to the demographics, habits, and interests of the market.
If delving into graphs and statistics isn't your thing and you prefer to get your information more directly and personally, reaching out to consumers for their input is an effective, simplistic option. Surveys, chat walls, social media interaction, etc. all promote data directly from the customer himself–invaluable to any marketing strategy.
The more enjoyable it is for your user to give you data, the more willing they will be to do so. In the example below, an upcoming café is showcasing it's mouth watering products while requesting compensated feedback from consumers concerning their preferences. It's a simple way to collect data and ensure a full house of enthusiastic customers upon opening.
In addition to gaining information on what your consumers want, statistics regarding number of downloads and amount of engagement can serve as a helpful component in the process of estimating amount of demand.
2) Raising Funds in Advance
Every new business could use a little extra cash, and an increasing number of startups are proving that crowdfunding is an efficient method. Websites such as
Kickstarter
and
Indiegogo
are well known for their ability to generate fast cash, and creating a similar platform in an app could be another way to go about this. If you can manage to thoroughly showcase your product and show all of the benefits it could offer, future clients will be eager to help get it going.
The app serves as a space for gathering and displaying your promotional mix:
video
campaigns, photos, a regularly updated YouTube channel and other social networks will provide an overall impression that can prompt people to contribute to the cause. Provide a donation link, and before you know it you will be well on your way to your goals.
3) Channel for updating future customers and keeping them engaged
Keeping your future clients excited and informed about the launch of your business is crucial, and will build anticipation and credibility that can really serve as a head start. An app that keeps the users updated and allows them to interact will build a sense of community around your brand before it has even been launched.
Various ways to maintain their interest can include contests, special features that are relevant to their interests, and of course,
push notifications
that keep them informed every step of the way.
Examples of features relevant to user interests can be product reviews for a beauty salon, unique recipes for a restaurant, educational podcasts for a tutoring center, etc. Putting in effort in this sense is a low-cost way to keep the customer interested and significantly raise the app user to customer conversion rate.
Don't be afraid to try this method!
An app is a very efficient promotional tool that provides valuable insight on what can be expected from the early stages of a startup, and can even act as a low cost test for those who are on the fence concerning whether or not to go forward with their business idea. All entrepreneurs should consider including it as part of their strategy—there is no question that an application will be needed sooner or later for the business, so why not adjust the timeline and reap the unique, but often overlooked benefits that will kickstart the company?