Agency Tips - What if my Clients Need Custom Features?
Written by GoodBarber Team on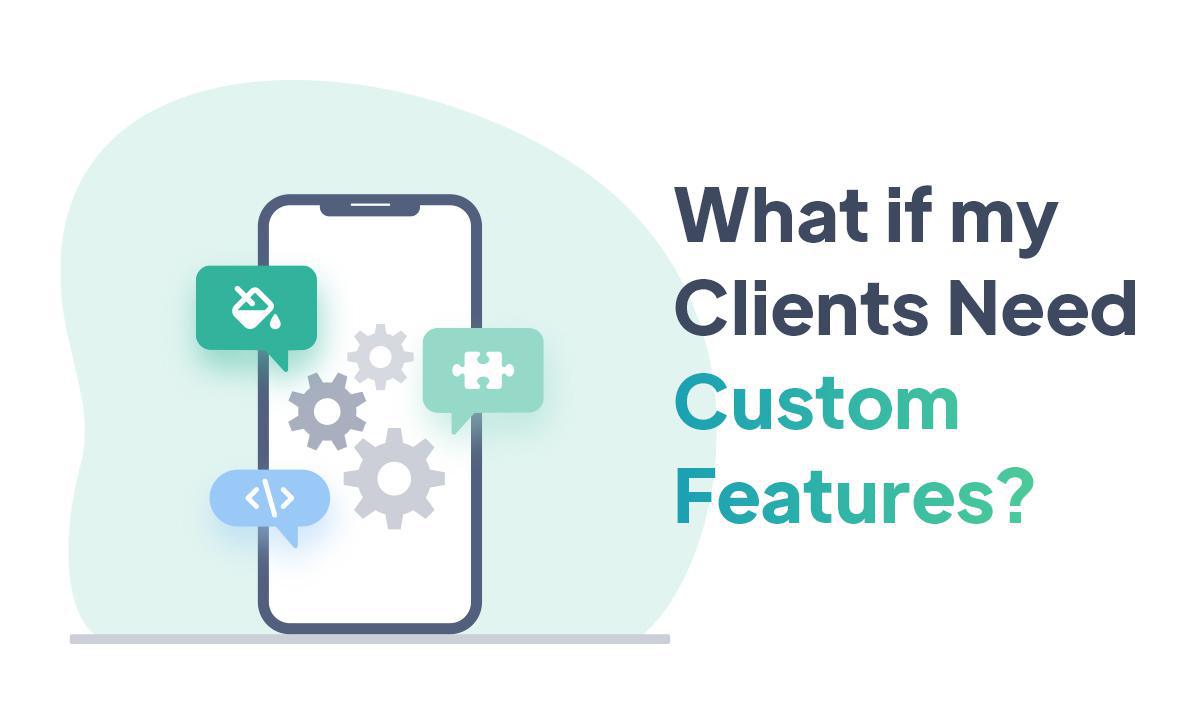 The cost savings and simplicity of going the app builder route as opposed to hiring a developer inevitably has some restrictions, the most common being that not every app builder provides every feature needed for every unique project. That's where the question gets brought up—what about custom developments?


With GoodBarber, you have a few options depending on your needs and your skills.

Custom Design
Many people think that their design options are limited to the settings immediately seen in the backend, but in reality there is a lot more you can do that isn't displayed by default (in order to avoid a cluttered interface).


Don't be afraid to experiment with the API settings (activated from the Add-ons store), which allow you to really modify many aspects of the design and display in great detail, such as colors, fonts, formats, etc. Even if you're lacking some developer skills, the documentation we provide should help you navigate through the basics.

Custom Integrations
If your feature already exists on a webpage (for example a booking function), the webpage can be embedded into the app using an HTML section. There are two ways to do this—the first is simply copying and pasting the URL and the page will appear within. For some websites that have already been optimized for mobile, this is all that needs to be done. For others, the display may not be so great, and the design and user experience of the app can be significantly brought down. In order not to interrupt the native look and feel, you may have to use the second method of web embedding, which is customizing a blank template with your own html (coding knowledge is needed for this).


If you want to integrate a platform that we don't offer a connector for, but do so in a native way (a non web-embed), try creating a custom connector, which is achieved through creating custom content feeds. Again, you'll need some developer knowledge.

Custom Features
Although GoodBarber doesn't offer a service for creating custom developments, creating your own custom plugin if you or someone on your team has some coding knowledge is a nice option. Once your plugin, coded in HTML5, CSS, and JS is added to your app, the GoodBarber API's will allow your plugin access to the native functionalities of your app.

Be aware of your limits!
When discussing custom developments with your clients, the most important thing is to not agree to anything before knowing every detail of what they need, consulting with your app builder, and consulting with your developer skills.

While it is tempting to say yes to every request, doing your homework first and honestly assessing whether or not the request is possible is a process that must be gone through each time. Delivering a bad quality product is much worse than saying no all together, so while you should never be afraid to explore your options within the platform, knowing your limits will save you from getting in over your head!

* All those features are not available on Shopping Apps