Boost your sales with our new Couponing Add-On
Written by Muriel Santoni on
Coupons are powerful promotional tools to include in your acquisition and client retention strategy. The potential of m-couponing is tremendous, to boost sales, increase traffic or improve client retention rates. The good news is that this essential strategy can now be implemented with the GoodBarber technology. In addition to our
Loyalty Card
and
Club Card
Add-Ons, with couponing, make your Beautiful App your best marketing asset.
How does it work?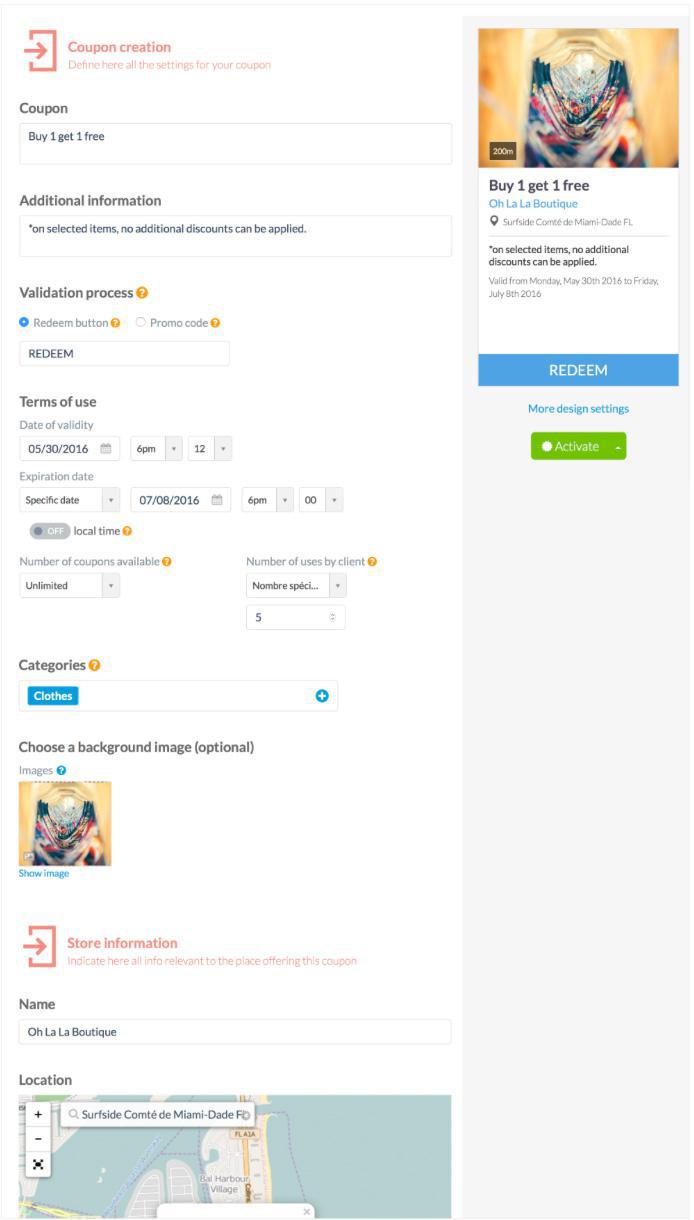 The Couponing Add-On allows for the creation of an unlimited number of discount coupons, for one business or even several. This way, whatever the outlines of your project, you can build your own business strategy in order to boost your sales, with a fast and easy approach, without the constraint of physical media.
For each coupon, you can enter dates of availability and expiration, as well as the number of times up to which a client can use it.
The Loyalty Card Add-On is only available with an ADVANCED subscription.
Coupons that match your style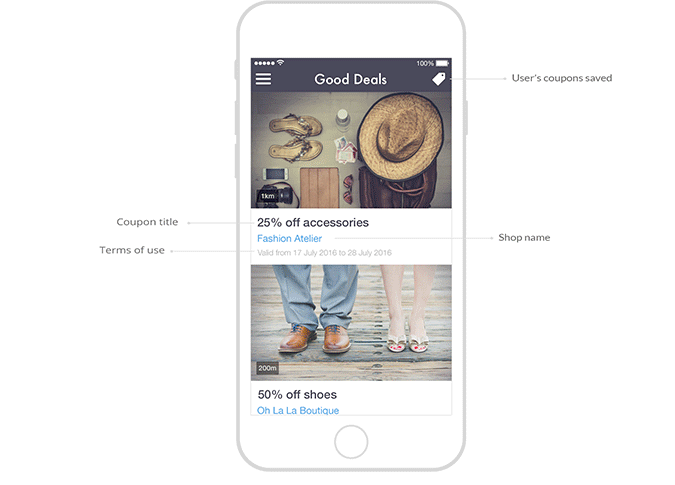 Customization is of course again at the heart of this new feature release. For coupons, you can indeed access a large choice of customization options. Overall design, fonts, colors, background image, additional information related to the offer, you name it! Everything you need to make your coupons look unique.
Of course, you can also edit and personalize the look and feel of the views associated with this new feature (coupons list, saved coupons, coupons history, etc.).
Coupons for all business types
So that your coupons adapt perfectly to your area of business we developed two validation processes:

- In the case of a physical business, you can use the redeem button displayed on the coupon, on which you'll simply have to click upon checkout of the client.
- For online businesses, you can offer a promo code (customizable), so that your clients can enter it when they place an order on your website.

Of course, these are merely suggestions. It is up to you to decide which use is most adequate for your project. We trust you to make the smart decision ;)
For one or several businesses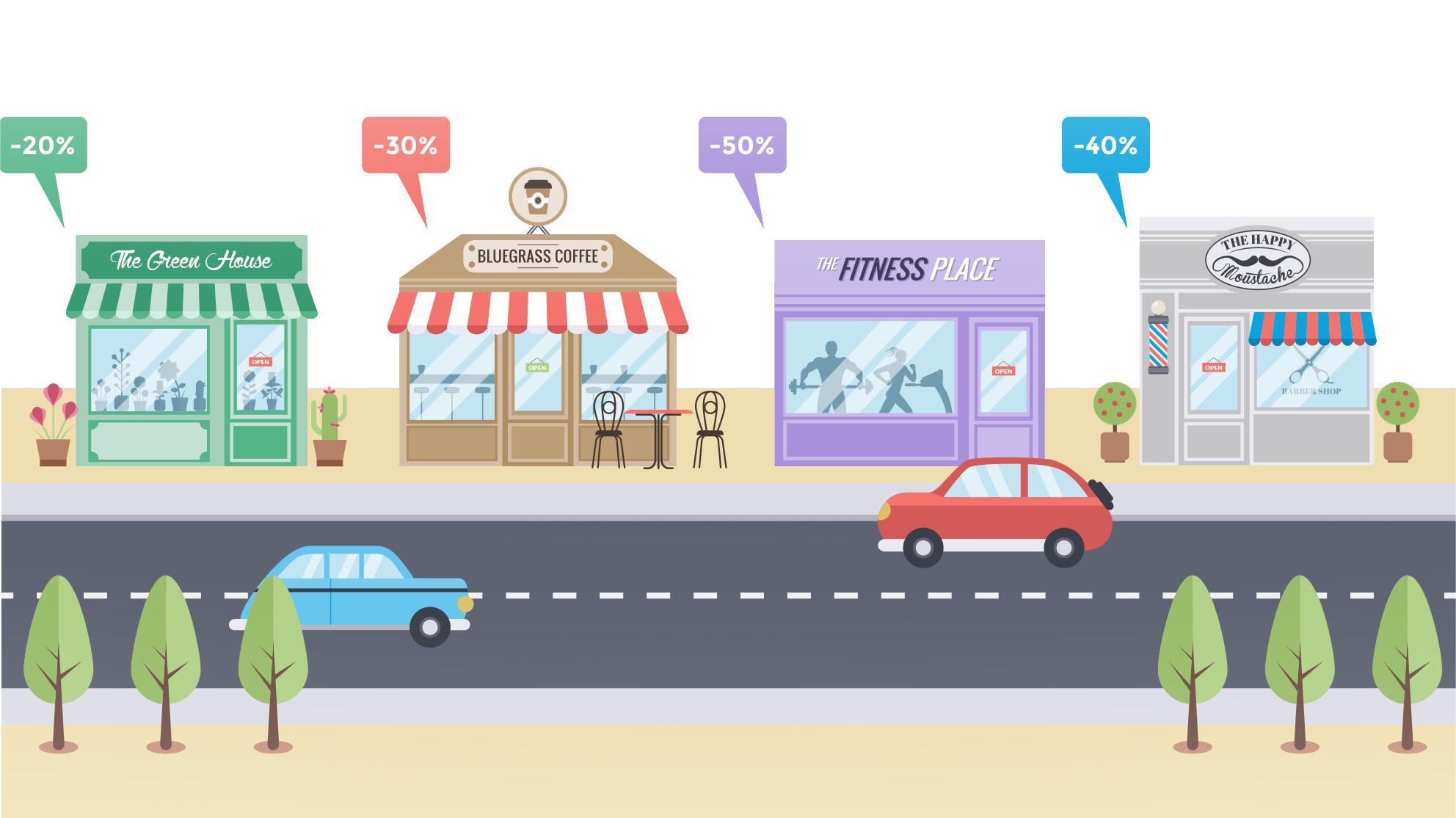 The Couponing Add-On lets you offer coupons for one business, with several locations, or even different businesses altogether. Indeed, upon creation of the coupon, you can enter all sorts of information related to each designated shop, or even assign a coupon to a specific category.


As a result, you can very well imagine an app regrouping several local businesses, offering coupons related to different categories (one per business), with each coupon specifying the location of the associated business.

In your back office, you will also find a list of all your coupons which can be sorted by date of creation, availability or expiration, as well as filtered by categories. Last but not least, you will also have access to statistics related to your coupons (number of redeemed coupons, list of clients having used a coupon, etc…).

To learn more and create a loyalty program tailored to your business, watch our video:
Translated by Isabella Leland